VinFast pursues global EV revolution to create a sustainable future for mobility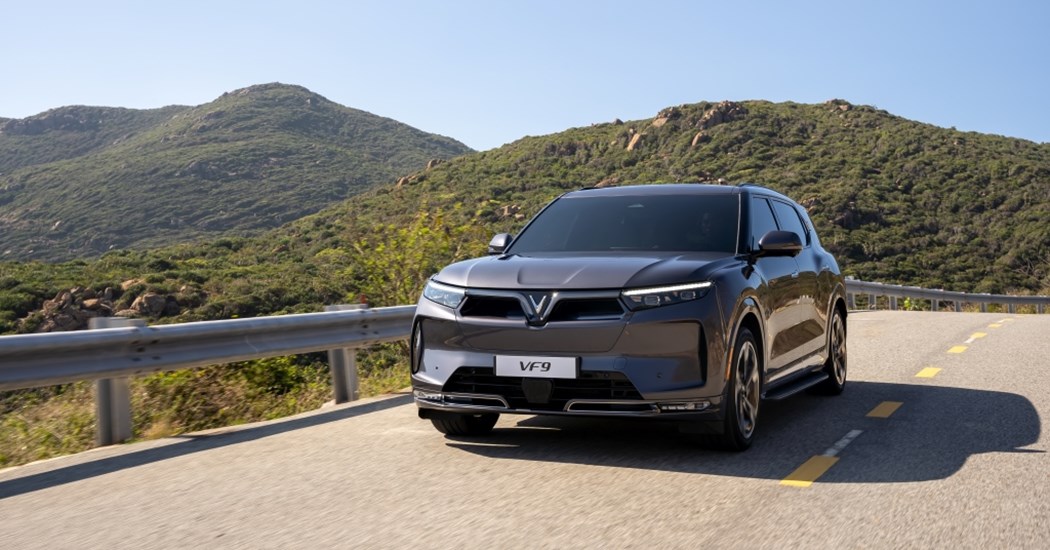 Ahead of its participation at the Future Mobility Asia (FMA) 2023 Exhibition and Summit in Thailand in May as a Vehicle Innovation Partner, Le Thi Thu Thuy, Vice Chairwoman of Vingroup and CEO of VinFast Holdings, caught up with Energy Connects in an exclusive interview to discuss the future of clean mobility, the company's technologies and innovations in the pipeline, and why FMA is at the centre of the dialogue on mobility transition and transformation in Asia.
How is VinFast setting the standards for the mobility industry when it comes to clean energy?
We aim to promote the global electric vehicle revolution through popularisation of electric vehicles, offering a wide range of quality options, meeting the diverse needs of customers at a good price, as well as bringing peace of mind to customers through the service quality of VinFast.
For the international markets, we developed a complete product lineup, covering many segments to meet the diverse needs as well as various financial capabilities of customers. As long as customers have the desire to switch to electric vehicles, we will offer them suitable solutions.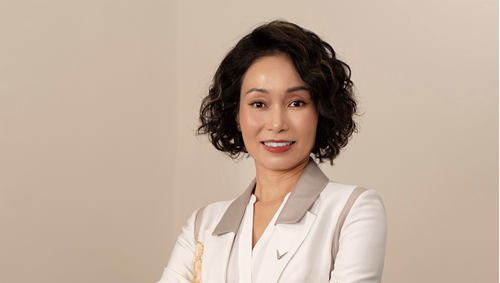 In Vietnam, VinFast has developed a comprehensive electrified mobility ecosystem, including electric cars, electric motorbikes, electric buses and soon electric bikes. We also focus on developing clean energy solutions, charging station infrastructure as well as transportation services using electric vehicles, so that electrified products can easily and quickly become a part of our lives.
VinFast vehicles are integrated with advanced technologies in terms of safety, intelligence, meeting international standards and helping to optimise the driving experience. In terms of pricing, we always observe the market and make appropriate adjustments to ensure competitiveness and benefits to customers. In terms of after-sale services, we have offered a series of pioneering policies such as a warranty of up to 10 years or 125,000 miles, providing peace of mind to customers.
In particular, with the vision "to create a sustainable future for everyone", we are completing a clean and sustainable energy ecosystem through collaborating with leading partners to develop new environmentally friendly battery technologies. VinFast has also built battery recycling process and collaborated with international partners to dispose of used batteries, minimising the impact on environment.
Could you elaborate on Vinfast's recent initiatives around EV charging infrastructure and batteries?
In terms of charging infrastructure, in Vietnam, VinFast is implementing a nationwide network of 150,000 charging ports for electric scooters and cars in areas which are densely populated, convenient and accessible such as parking lots, rest stops, petrol stations, parking basements of shopping malls, office buildings, apartment buildings, and so on.
In the international markets, Vinfast is working with leading partners such as Electrify America, ChargeHub, BOSCH, E.On Drive and Shell to supply and develop charging systems as well as provide complete charging solutions including public charging, charging at VinFast Stores, home charging and mobile charging.
In terms of battery, VinFast has applied a three-prong strategy: 1) Buying batteries from the world's best manufacturers, 2) cooperating with partners to produce batteries, 3) In-house battery production research and development.
We have collaborated with the world's leading partners such as CATL, Gotion High-Tech and Prologium for battery solutions such as LFP batteries, 100% solid-state batteries with high quality, high performance, safety, and recyclability.
Vingroup, the parent company of VinFast, is investing in battery R&D and building two battery factories in Vietnam to be proactive in battery supply and meet the needs of each VinFast electric vehicle line.
In your view, what is the outlook for the clean mobility industry in Asia?
Green mobility is an inevitable trend in the world and Asia is no exception. To encourage the development of electric vehicles, many Asian countries including China, Japan and Korea are introducing several policies such as setting targets on the proportion of electric vehicles, limiting gas-powered vehicle productions and sales, encouraging customers to buy EVs as well as supporting the development of charging infrastructure. In Vietnam, the government is planning for phasing out ICEs, using 100% EVs from 2050.
VinFast is also drawing great attention from potential partners in the region in terms of product distribution and market development. With these above points, we believe that the outlook for the clean mobility industry in Asia is huge.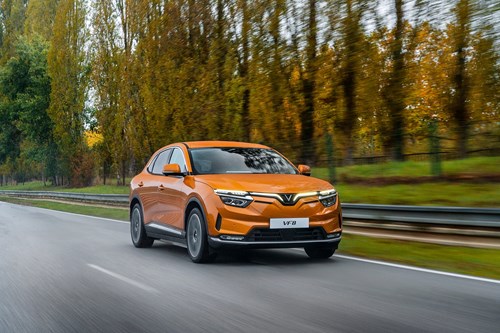 What sets a VinFast EV apart from others in your view?
VinFast aims at popularising electric vehicles with a comprehensive strategy including premium quality product, inclusive pricing, and outstanding after-sales services.
Premium quality product: VinFast offers a full EV lineup that covers many segments, meeting the diverse needs of customers. We integrate advanced technologies into VinFast products to guarantee safety standards and optimise driving experiences. The VinFast VF 8 comes with a wide range of advanced technologies including voice assistant, the Advanced Driver Assistance System (ADAS), Smart Services and more.
Inclusive pricing: VinFast is constantly researching and innovating to offer competitive sales policies and good prices, making electric vehicles more accessible to everyone. The starting price of the VF 8 in international markets is very attractive and includes advance technologies. Instead of offering as add-on services, VinFast integrates the Advanced Driver Assistance System (ADAS) and Smart Services so that all VF 8 owners can enjoy the safety technology and an optimal driving experience. These are outstanding values VinFast is committed to customers.
Outstanding Aftersales services: We provide customers a vehicle and battery warranty of up to 10 years (or 125,000 miles) along with an optimal comprehensive service ecosystem including: 24/7 emergency roadside assistance, mobile repair service, non-stop service network, etc, with the aims to bring a good experience and peace of mind to customers while using VinFast vehicles.
What are the trends and technologies that will have major impacts on the future of the mobility industry? What do you see as the key challenges?
In general, the future of the mobility industry can be shaped by two key trends – electrification and smart technology.
More and more countries are setting targets for phasing out gas-powered vehicles and switching towards electrification. This trend is expected to continue with improvements in battery technology, charging infrastructure, and consumer adoption. OEMs are also in the process of converting production models from ICE to electric, to adapt to the market trend and needs.
In terms of smart technology, electric vehicles are not mere means of transportation but technology products. VinFast's EVs are a platform that connects all aspects of life. With the in-car technology content, customers can work, entertain, shop and manage their homes… Technology also helps to increase vehicle's safety with advanced driver assistant features, convenience and exciting experience for customers on every journey. 
However, these key trends and technologies also set some challenges in the future in terms of infrastructure systems, supporting technologies, safety and privacy regulations.
What are you particularly looking forward to at Future Mobility Asia 2023? How important is this event in shaping the future of the clean mobility sector in Asia?
Future Mobility Asia is an important event in ASEAN. As the first electric vehicle manufacturer in the region, VinFast would like to introduce and promote our brand as well as have opportunities to discuss policies, projects and plans to promote electric vehicles in the ASEAN region.
With the presence of automotive brands and representatives from governments, I believe that Future Mobility Asia will have a very big impact on decisions related to electrified mobility, infrastructure development, plans to accelerate the productions and sales of electric vehicles, as well as discussions about techniques and technologies, helping to realise the goal of electrifying mobility in Asia. 
Click here to register and attend the Future Mobility Asia 2023 Exhibition and Summit that runs from 17-19 May at Queen Sirikit National Convention Center in Bangkok, Thailand.
KEEPING THE ENERGY INDUSTRY CONNECTED
Subscribe to our newsletter and get the best of Energy Connects directly to your inbox each week.
By subscribing, you agree to the processing of your personal data by dmg events as described in the Privacy Policy.