OPEC sees its ties with India going from strength to strength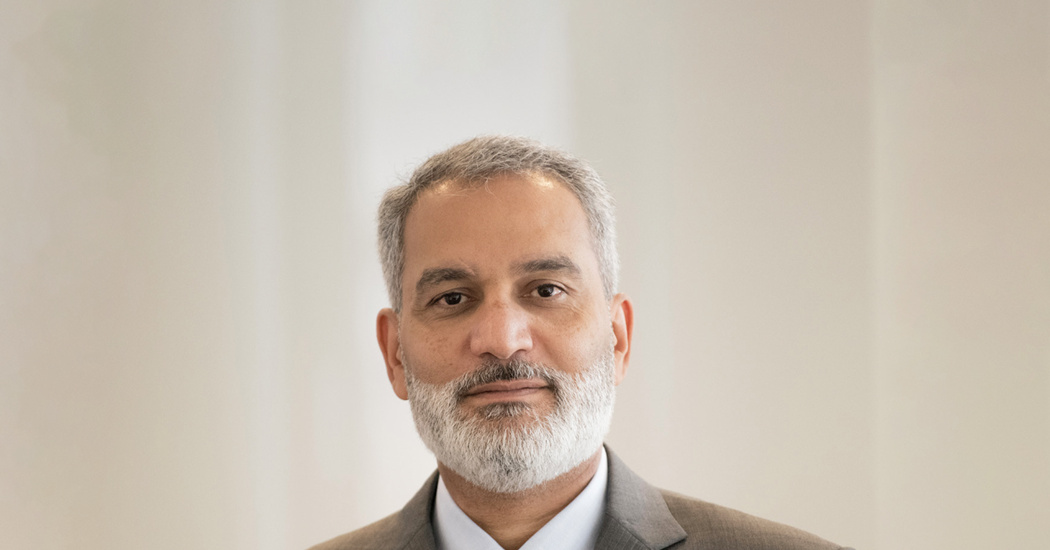 On the opening day of India Energy Week, the Secretary General of the Organization of the Petroleum Exporting Countries (OPEC), H.E. Haitham Al Ghais, spoke exclusively about the growing importance of India and why this new event comes at a critical time for the energy sector.
As we are at the start of a new year, what is your outlook for the global oil industry in 2023?

At the end of 2022, we saw some downward revisions to expectations for global economic growth and oil demand. However, our January Monthly Oil Market Report noted recent data showing better than anticipated GDP growth in the second half of 2022 in various major economies.

While some of this momentum may carry over into 2023, it is clear the global economy is witnessing a period of rising challenges amid high inflation, monetary tightening by major central banks, and high sovereign debt levels in many regions. Moreover, geopolitical risks and Covid-19 related uncertainties remain. It is evident that the shift in China's Covid-19 containment policy offers potential upside for oil demand, but the uncertainties that I have already noted will need to be monitored closely.

Overall, however, we still see relatively robust oil demand growth of 2.2 million barrels a day (mb/d) for 2023, driven by the non-OECD where growth is seen at 1.9 mb/d. What we do hope to see is further recognition of the need for more investment into the global oil industry. This is highlighted in our World Oil Outlook (WOO) 2022, which sees cumulative investment of $12.1 trillion in the upstream, midstream and downstream through to 2045, equating to over $500 billion each year.
While we did see an investment pick-up in 2022, recent annual investment levels have been below this, due to industry downturns, the pandemic, and the increasing focus on environmental, social, and governance issues.
We need all industry stakeholders to work together to ensure a long-term investment-friendly climate, with sufficient finance available. One that is sustainable, focused on energy security, energy availability and reducing emissions, and one that works for producers and consumers, and developed and developing countries.

What role do you envisage OPEC and participants in the Declaration of Cooperation (DoC) playing in oil markets in 2023?

Looking back at 2022, I think we can say that the production adjustments the DoC took have proven to be beneficial, specifically in terms of helping balance and stabilise the market. Moreover, it is not just OPEC saying this; we have also seen other oil industry stakeholders stating the same. For example, the October decision to adjust supply by 2 mb/d was doubted by some at the time, but the proactive and pre-emptive stance is now widely viewed as the right one.
Here, I should like to thank my team at the OPEC Secretariat whose analysis and data in our Monthly Oil Market Report has been shown to be an accurate gauge of market developments. We will continue to review the market outlook on a daily basis, which is vital in a market as dynamic as the current one. It supports our decision-making process and enables the DoC to be transparent in its approach, attentive to the evolving market, and agile in terms of providing long-term guidance.
For OPEC, for our partners in the Declaration of Cooperation (DoC), the key priority in 2023 remains helping ensure a balanced and stable market, in the interests of both producers and consumers. In this regard, we remain vigilant, flexible and agile, and willing to act if, and when required.

What is the growing strategic relationship between OPEC and India?

I had the great privilege to sit down with His Excellency Hardeep Singh Puri, India's Minister of Petroleum and Natural Gas, at the Abu Dhabi International Petroleum Exhibition and Conference (ADIPEC) in November last year. It was evident in our conversation that OPEC's relationship with our strategic dialogue partner, India, continues to go from strength-to-strength.

I have no doubt this will be further cemented at India Energy Week, and through our ongoing Energy Dialogue. The OPEC-India Energy Dialogue began in 2015, with further meetings in subsequent years. It has become more valuable with each passing year.

The benefits are manifold, particularly given the intertwined relationships between India and OPEC. OPEC is a great friend of India. India imports around 65% of its oil from OPEC and our Member Countries are forging ever-closer investment ties with the country.

At OPEC, we appreciate the candour of the dialogue, India's openness and transparency to explore ways to further enhance our joint collaboration, and the acknowledgement of the importance of working together to address a variety of key energy issues, such as energy security, energy access and sustainability, with the common goal of eradicating energy poverty.

The cooperation will be pivotal in the years and decades ahead, as we face up to the challenges and opportunities of navigating the energy transition and building a sustainable energy future that leaves no-one behind.

What is the importance of the launch of India Energy Week? Does it show India's growing importance on the global energy scene?

India is a global powerhouse and its importance will only grow. It is soon to be the world's most populous nation, and as its economy expands and creates opportunities for its people, it will play an ever-increasing role in the global energy value chain.

In our WOO 2022, we see India doubling its share of global GDP from 7% in 2021 to 14% in 2045. In terms of energy, demand is set to double over the same timeframe and from the perspective of oil alone, demand is expected to grow from 4.8 mb/d to 11.1 mb/d by 2045.

At OPEC, we are looking forward to participating in India Energy Week and we welcome its central theme: 'Growth. Collaboration. Transition'. The event comes at a critical time, with tensions related to the interlinkages between energy security, energy affordability and pathways towards decarbonisation coming to the fore over the past year or so.

As India and OPEC both know, these key issues need to be tackled concurrently, or could lead to unintended consequences. We need to maintain growth, we need to further evolve collaboration, and we need a diversified energy mix, cleaner and more efficient technological solutions, to ensure a just and equitable energy transition. India Energy Week also coincides with the country's G20 Presidency in 2023. We wish the Indian Government and its people every success with both.

What emerging technologies in the oil and gas industries do you see as having a major impact in the energy transition?

Technology has always been a key enabler for our industry, and it will be vital in the energy transition. OPEC supports innovation and technological advancement, and the need to look for clean and more efficient technological solutions everywhere, across all available energies. For example, we see solutions in technologies, such as Carbon Capture Utilisation and Storage, hydrogen and others, as well in energy efficiency measures and the promotion of the Circular Carbon Economy.

We need to be clear that building a low carbon future has many paths. It is not just one path for all, whether that be a country or an industry. There is no-one size fits all pathway. We need to focus on an 'all-peoples, all-fuels and all-technologies' approach. The oil and gas industries are part of bringing about pragmatic and realistic solutions. In this regard, we look forward to COP28 later this year in the UAE, an OPEC Member Country. We cannot afford to get the energy transition wrong, particularly given that in our WOO 2022 we see global energy demand increasing by 23% by 2045, with oil continuing to play the leading role.


KEEPING THE ENERGY INDUSTRY CONNECTED
Subscribe to our newsletter and get the best of Energy Connects directly to your inbox each week.
By subscribing, you agree to the processing of your personal data by dmg events as described in the Privacy Policy.