Tech innovation clears the way for the hydrogen industry to gather momentum
Luigi Crolla, Principal Process Engineer, SME – Low Carbon Technologies at Kent, shares his insight on how technology can drive the hydrogen economy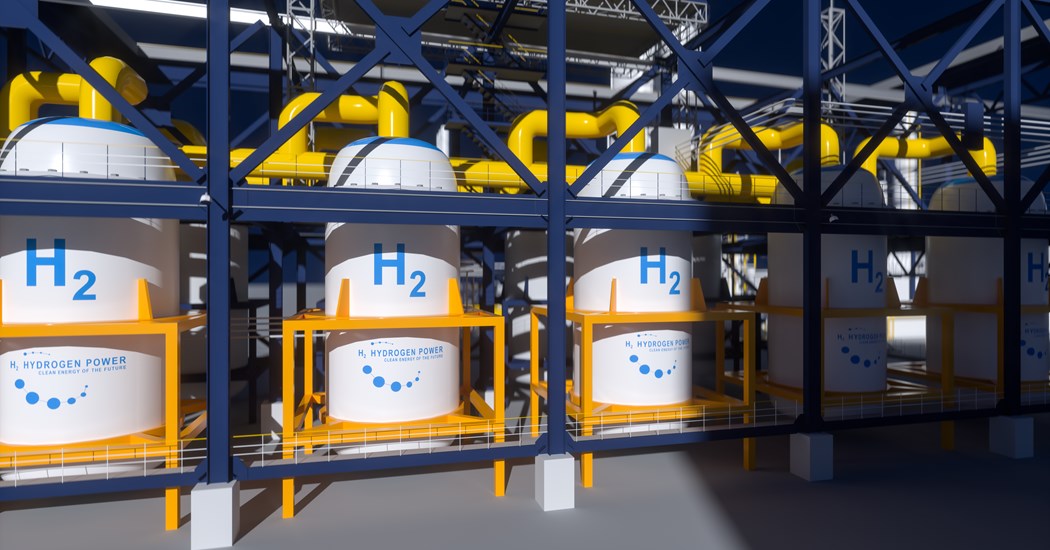 Luigi Crolla, Principal Process Engineer, SME – Low Carbon Technologies at Kent, speaks to Energy Connects and shares his insight on how technology can drive hydrogen economy growth as the world faces major hurdles amid soaring energy demand.

What low carbon technologies are you working on at Kent?
Kent covers a wide range of low-carbon technologies within their business, fully supported by our in-house subject matter experts. Kent delivers some of the most advanced and ground-breaking projects within the low-carbon space. Such as developing the design for a blue hydrogen plant using the latest in natural gas reforming and carbon capture technology, and developing the process for green hydrogen production by working with key electrolysis licensors within the energy market.
Most recently, Kent has supported developing a chemical looping system for blue hydrogen. The system aims to remove the requirement of any inline carbon capture unit and has the carbon capture system built into the core process, thus eliminating the cost of this unit.
How can technology help grow the hydrogen economy?
One area which can accelerate the growth in the hydrogen economy is digital technology.
For example, digital twins can be developed, offering investors confidence in the overall production of green hydrogen. Digital twins enable analysing of electrolyser performance, buffer storage capacity fluctuations, and the impact on the local environment. Another example is analytical technology, which can be used to scrutinise large data sets, preventing energy losses by predicting electrolyser failures and increasing plant uptime and increasing revenue.
A further example of technology is its deployment in certifying the credentials of all renewable electricity. Recording real-time data increases reliability and supports the guarantee of origin required for marketing green hydrogen.
What are the main challenges facing green hydrogen production?
There are several main challenges that require optimisation for green hydrogen to compete with our traditional fuels. One is around energy losses; a considerable amount of energy is wasted at every point in the supply chain, such as the electrolysis process (30%), liquefying or converting hydrogen to other carriers (25%), and transporting hydrogen (25%).
Another area is the monetisation of green hydrogen; cost-effective green hydrogen can be produced in windy and sunny locations such as Australia. However, industries requiring green hydrogen are typically not within the exact location. Therefore, dedicated pipelines or shipping routes must be developed, which requires upfront investment and time.
A further area is government policy; governments need to make definitive decisions locally and globally in their investments within the hydrogen economy. This will give the private sector security in their investment.
What did your company present at Gastech this time?
Kent presented a paper, Evaluating the optimum location of producing green hydrogen; either onshore or offshore, by using offshore wind power. There is a need for a deeper understanding of the best location to produce green hydrogen from a renewable energy source, such as offshore wind. The presentation will guide the audience on several key factors influencing the decision to produce green hydrogen within either an onshore or offshore environment, such as electrical transmission losses, water depth and wind turbine rating. Kent is developing its knowledge within the space to assist our clients further as there are many factors at play that require addressing.
A growing number of projects are progressing in this offshore green hydrogen area, which underlines the importance of development work to set this market in the right direction.
KEEPING THE ENERGY INDUSTRY CONNECTED
Subscribe to our newsletter and get the best of Energy Connects directly to your inbox each week.
By subscribing, you agree to the processing of your personal data by dmg events as described in the Privacy Policy.