Changing energy dynamics could be a boost for greater diversity across the industry
Gentry Brann, Chief People, Culture and Communications Officer at McDermott International, discusses diversity in the energy business amid its transition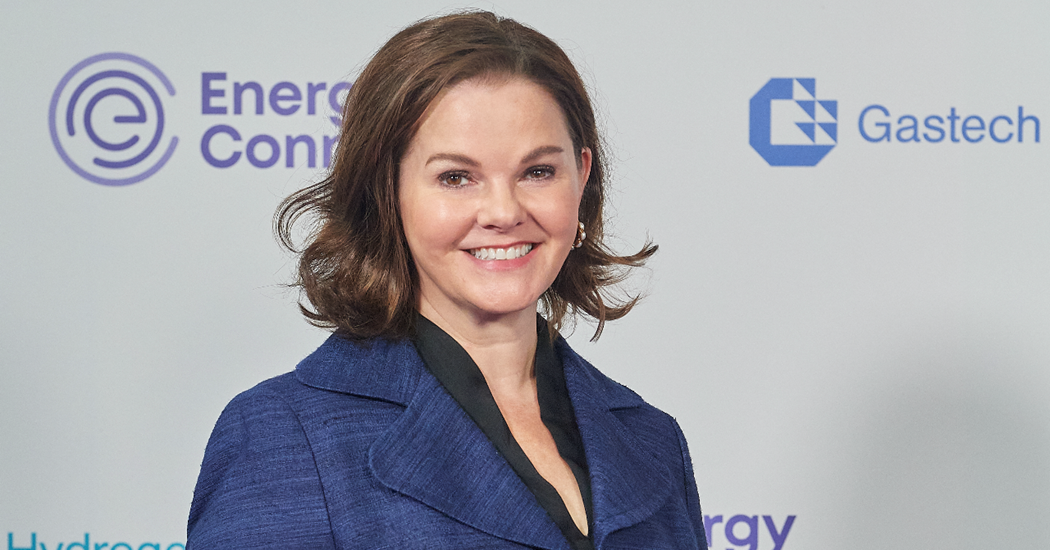 With the global spotlight on fostering a corporate culture of inclusion, Gentry Brann, Chief People, Culture and Communications Officer, McDermott International, speaks to Energy Connects on diversity in the energy business amid its transition.
What has been the highlight of your long and illustrious journey in the energy business? How has that shaped your view on diversity in the industry?
For much of my time in the energy industry I have been 'the only' in the room. I take the responsibility very seriously to ensure we maintain an inclusive culture and believe I have an obligation to speak up and remind my peers that there is great benefit to the company in looking at things from different perspectives. I'm fortunate to work for a company where diversity and inclusion are truly valued, though we recognise we have a ways to go, particularly in developing more senior roles globally. We have put programmes in place and continue to do so to support under-represented populations across the company.
What steps has McDermott taken to improve diversity and gender balance?
We established a formal Diversity, Equity & Inclusion function in 2020 and introduced DE&I-specific organisational performance goals at the company. Each of our operating areas has an established DE&I Action Plan that is guided by McDermott's Global DE&I Strategic Framework. These actions have helped us to establish a strong foundation and clear roadmap of how we intend to pursue DE&I progress as a global organisation, in a way that is meaningful and adapts to the needs of our both our business as well as the local markets and communities in which we operate.
To support our efforts in increasing the representation of women across all levels of the organisation, we launched the Advancing Women Leaders Academy – a programme designed to identify high-potential women and increase representation of women in our leadership pipeline across all disciplines and enable participants with development opportunities, resources and support throughout their career journey with us. We also relaunched McDermott's Global Women's Network and expanded our longest running employee resource group with several new chapters introduced around the world.
As the energy industry enters a new era of market dynamics and transition, what kind of leadership and people culture do you think is needed for companies to succeed during this critical phase?
Agility, innovation and collaboration will be key for everyone in the industry as we embrace the energy transition and in the pursuit of a more sustainable energy future. The skills and competencies needed for current and future success will be very different to those that were needed in the past. This evolution not only requires our industry to attract and retain top talent but it requires a change in mindset and is a cultural shift for an organisation like McDermott.
We need leaders who can enable global and diverse workforces and proactively cultivate a collaborative and inclusive workplace culture as a part of this journey. In an inclusive environment, employees truly feel like valuable members of the team and are trusted to perform in their roles and contribute to the organisation in meaningful ways. This creates a more productive environment where diverse teams can embrace innovative thinking and are more effective at problem solving. I believe this opens up doors for our employees to take on new roles and challenges, and will be an attractive opportunity for external hires who are considering their next career move.
I believe entering new markets with the energy transition will help to attract a more diverse talent, including females, to the industry.
What are you looking forward to at Gastech this year?
Gastech is one of only a handful of events we participate in globally. I always find the programming to be relevant to the challenges we are experiencing in our industry and our sector. I particularly am excited about participating in the Lightning Talks on Talent, as this is a critical issue for the entire industry as we continue to evolve. It's more critical today than ever before to develop and upskill our current employees and attract new employees to the industry.
KEEPING THE ENERGY INDUSTRY CONNECTED
Subscribe to our newsletter and get the best of Energy Connects directly to your inbox each week.
By subscribing, you agree to the processing of your personal data by dmg events as described in the Privacy Policy.