ADIPEC 2022 at the forefront of advancing a progressive energy transition
Sep 29, 2022 by Energy Connects
Addressing the challenges at the heart of the Energy Trilemma will be key to ensuring global energy security, affordability, and sustainability, says Tayba Al Hashemi, Chairperson of ADIPEC 2022 and CEO of ADNOC Sour Gas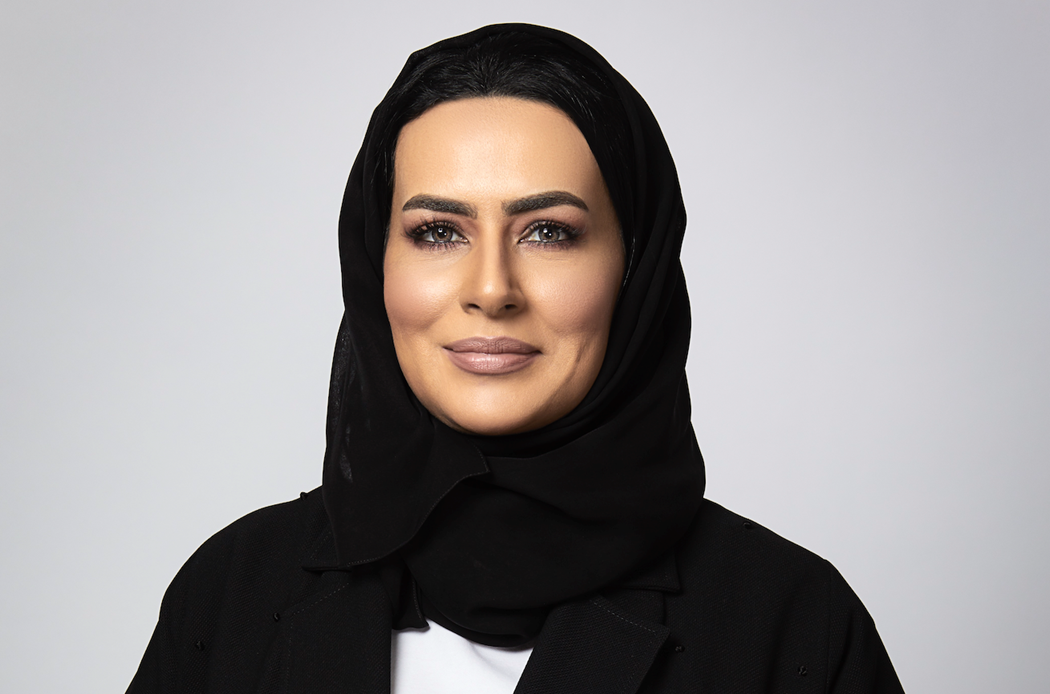 As the oil and gas industry pivots to deliver more energy with fewer emissions, addressing the challenges at the heart of the Energy Trilemma will be key to ensuring global energy security, affordability, and sustainability, says Tayba Al Hashemi, Chairperson of ADIPEC 2022 and CEO of ADNOC Sour Gas.
In an interview with Energy Connects, she outlines why the world will continue to rely on hydrocarbons for some time to come, the role of the UAE as a renewable energy powerhouse, and how ADIPEC is fast becoming the Davos of Energy by convening the world's foremost forward-thinking executives, innovators and energy professionals
Around 84% of the world's energy consumption needs are met from fossil fuels. What will be the key to transitioning to alternative forms of energy as soon as possible to meet net zero targets?
We need to drive up investments in renewables and new energies while at the same time reducing the impact of oil and gas on the climate, because the world will continue to rely on hydrocarbons for some time to come.
While renewables accounted for more than 80% of all new power generating capacity in 2021, they still only make up 4% of today's energy mix. This is rapidly changing and many of the innovations and technology we are seeing as part of that transition process are already coming from the oil and gas producers, including the transition to solar and wind power.
For example, ADNOC is establishing impactful partnerships to support the global energy transition, substantially investing in the renewable energy company Masdar and announcing, with TAQA and Mubadala, the intention to combine their renewables and green hydrogen operations. Through this partnership Masdar's growth and expansion is being supercharged, with each shareholder playing a key role in boosting renewable energy capacity with the expectation of reaching well over 100 Gigawatts total capacity by 2030, from more than 23 Gigawatts today.
However, it is not just new energies we need to focus on, as His Excellency Dr Sultan Al Jaber said at ADIPEC 2021: if we are to successfully transition to the energy system of tomorrow, we cannot simply unplug from the energy system of today where oil and gas remains by far the biggest segment in the energy mix. If we are to balance energy security, affordability and sustainability, we need to continue to invest in oil and gas production growth and at the same time decarbonise that production, prioritising that investment to the most cost and carbon efficient barrels. Again, at ADNOC we are building on our already leading low carbon intensity baseline, by getting 100% of our grid power requirements from clean sources, and better using data and technology to drive down methane emissions.
Carbon capture will also be an important enabler. At ADNOC, we began to capture CO2 on an industrial scale before the United Nations Framework Convention on Climate Change categorised it an essential tool for decarbonisation. Our Al Reyadah Carbon Capture, Utilisation and Storage (CCUS) facility is the region's first commercial-scale CCUS facility with an 800,000 tons per year of CO2 capture capacity and are growing CO2 capture by 500% before the end of the decade.
What might the energy transition look like globally and how fast can it happen? Are we seeing more of the collaboration and investment needed to accelerate towards net zero goals?
The energy transition is not just transitioning a city or an industry, but the entirety of the planet and the systems that power and produce products for our everyday lives. To build a net zero emissions economy we need to find ways to do almost everything better, changes that will require action across all parts of society — governments, the private sector, and the public at large.
Of course, renewables like solar and wind, as well as other clean technologies like hydrogen and advanced nuclear, must all ramp up exponentially. At the same time, the oil and gas sector need to continue making emissions reductions a priority. Reducing emissions in oil and gas production will come from changes such as energy-efficiency improvements. It is estimated that every 10 per cent increase in the efficiency of oil and gas production can cut emissions intensity by 4 per cent. Electrifying extraction and refining equipment can also help to decarbonise activities, along with action on fugitive methane emissions and carbon capture.
The UAE is leading the way in pioneering advances in reducing the carbon intensity of its hydrocarbon products as well as developing major clean energy projects. Under the direction of His Highness Sheikh Mohamed bin Zayed Al Nahyan, President of the UAE, we have cemented our role as a renewable energy powerhouse. This is the result of foresight, determination and a fundamental belief that you do not have to make trade-offs between a sensible energy transition policy and economic development.
This includes three of the world's largest single-site solar plants, and investments in renewable projects in more than 40 developed and developing countries and plans to increase its renewables portfolio to 100 gigawatts by 2030, enabled by the collaboration between ADNOC, Taqa and Mubadala in Masdar. The UAE has also invested in nuclear power and are laying the foundations of a clean hydrogen value chain, which is key to achieving the UAE's 2050 net zero commitment.
At ADNOC, we are proud of the leading role the UAE is taking in advancing progressive climate action, as the first Middle East and North African nation to announce a 2050 net zero strategic initiative.
The UAE is preparing to host COP28 in November next year. How is the UAE preparing for the summit to be a platform for progress?
As the UAE prepares to host the COP28 climate conference – the first global stock-take since the Paris Agreement – I think ADIPEC plays an important role. Many of the innovations on show at ADIPEC will enable the pledges made at COP to become reality, and will also demonstrate how the oil and gas industry can be trusted to deliver on decarbonisation goals. It highlights how, here in the UAE, we are not only at the heart of the climate dialogue, but we are at the forefront of action, driving a progressive and pragmatic energy transition with a focus on practical and positive solutions that drive progress for the climate and the economy.
There are many concerns surrounding global energy supplies and at the same time, record temperatures are focusing greater attention on climate change. How can the world navigate these two seemingly clashing priorities?
Climate action and energy security go hand in hand. As energy producers, we have a responsibility to the billions of people of the world to ensure they have access to energy. Energy they need for their education, for health care and access to social services, and for their jobs and livelihoods. Energy powers economies and that growth is needed to drive investment in decarbonisation today, and a cleaner energy system for the future.
We need to advance an energy transition that is both pro-climate and pro-economy. The expectation is that as renewables and low-carbon options become increasingly available, they will replace traditional energy sources. Yet oil and gas are still expected to account for as much as a third of the energy mix by 2050. Producers and policymakers need to work together to make sure that each new barrel is less carbon-intensive than the last one, and that the transition to renewables is expedited and facilitated.
This is the challenge at the heart of the Energy Trilemma, as we try to ensure energy security, affordability, and sustainability. All three of those elements have been high-profile news in the last year and the Energy Trilemma will be one of the major discussion points at ADIPEC 2022 as members of the industry meet face-to-face, get deals done and make important decisions on strategies and commitments to drive the industry towards reducing emissions, meet decarbonisation goals, and provide a realistic view on short- and long-term energy outlooks.
Innovation currently being developed by the energy industry will have a huge impact and this will also require cooperation between all parts of the industry. I think this is one of the reasons ADIPEC is fast becoming the Davos of Energy. It brings together more elements of the energy industry than any other event, and not only as a place to discuss the issues and future of the industry, but also shape and influence it.
ADIPEC is helping advance a pragmatic and progressive global energy transition. Hosted in Abu Dhabi, it is not only at the heart of global industry but also at the heart of a region that has the flexibility in supply, geographical proximity, low carbon intensity, and growth investment to help respond to these immediate energy security challenges.
The US Energy Information Administration expects global energy demand to increase 47% in the next 30 years, driven by population and economic growth. What part is innovation and technology playing in the industry?
Technology and innovation is rapidly improving planning and modelling, reducing operating costs, helping decarbonise operations and enhance safety. I see this from year-to-year at ADIPEC, in the impressive demonstrations of the value that technology is adding to our business and our ultimate goal of providing more energy, with fewer emissions and lower cost.
Many of the innovations and technology we are seeing as part of that essential process are coming from oil and gas producers. With decades of energy and industry expertise, they are the ones ensuring the transition to new energy sources is a viable reality. This is why we have introduced a new Decarbonisation Zone at this year's ADIPEC and we are welcoming a broader and more diverse representation of energy producers, technology innovators and governments.
One of the ways we are unlocking the power of data at ADNOC is using it to drive the decarbonisation of our operating assets. Cutting edge technology and better use of data can help us detect and repair leaks faster, monitor and reduce emissions in real time, as well as optimise our operations and be more responsive to end-user demand.
For upstream, the heart of technology and innovation is our Thamama Subsurface Excellence Centre. In Thamama, multidisciplinary expert teams harness big data streams from seismic, drilling and operational activities, and use advanced visualisation, data analytics as well as high resolution reservoir simulation models to gain insights into our reservoirs. This helps us get unique insights into our operations and assets, to optimise their performance and reduce their emission.
With inputs from global industry leaders and policymakers, leading innovators, and future talent, ADIPEC 2022 will continue to spark ingenuity and facilitate cooperation to help the industry deliver more energy, with fewer emissions.