Wood shapes the path to a low carbon future for the industry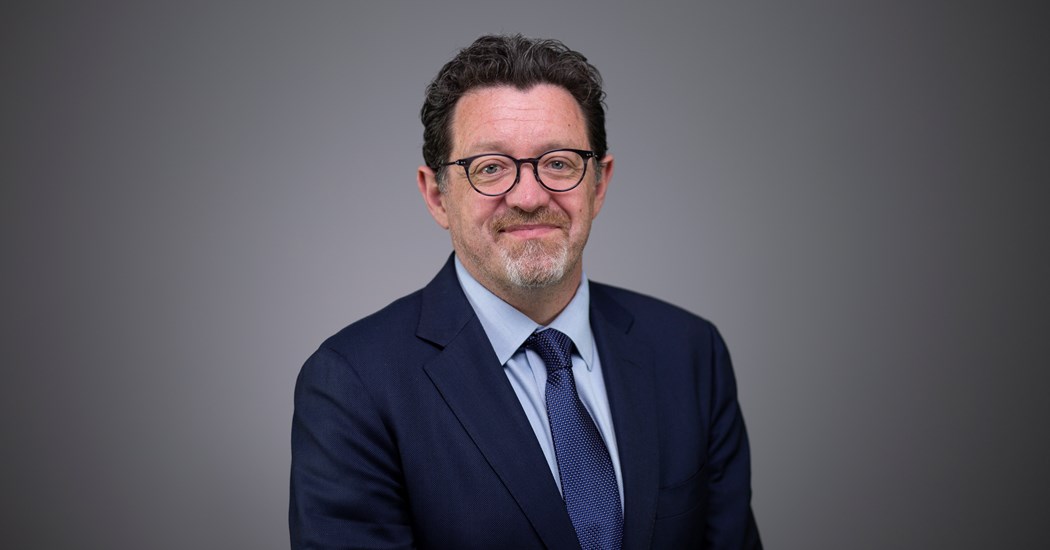 As the global energy industry seeks the pathway to a low-carbon future, UK multinational Wood plc is already helping operators minimise emissions and optimise the performance of their assets by embracing digital-led solutions. Ken Gilmartin, CEO of Wood, speaks to Energy Connects on emerging technologies and innovation in the energy industry and why ADIPEC is at the heart of the global dialogue on energy security and transition.
What technologies and services are helping transform the oil, gas and energy industry from your perspective – and what are the innovations Wood is bringing to the market?
The industry is evolving at a fast pace as it responds to the dual challenges of maintaining access to secure and affordable energy while at the same time reducing carbon intensity.
This is opening up opportunities to apply new technology and do things differently. At Wood, we are already helping operators to minimise emissions and optimise the performance of their assets by embracing digital-led solutions.
I'll touch on two solutions that I'm particularly excited about in Wood.
The first is ENVision, a proprietary software tool that provides clients with real-time insights on the emissions profile of their assets. We can then use this intelligence to develop a roadmap on how to reduce these emissions.
The second example is our digital twin expertise – through this we can improve the operating performance of assets, saving both cost and carbon, and ensure that new greenfield developments are designed to have the lowest possible carbon intensity from day one.
What are the ways in which Wood is shaping the path to a low-carbon future? What are the opportunities that you see for industry collaboration?
At Wood, we have the expertise and the experience to reduce carbon intensity at all stages of a project lifecycle and to develop lower carbon solutions – this can range from integrating renewables to power industrial assets, redesigning assets to minimise flaring or embracing circular economy principles when it comes to the re-use or decommissioning existing infrastructure.
Looking forward, we believe collaboration is key to driving accelerated progress. A good example of this can be seen in our partnership with Honeywell UOP, where we are combining our hydrogen plant technology with UOP's Ecofining process technology to produce carbon-neutral aviation fuel. Widespread use of this technology could have a real impact – removing the equivalent of 34m metric tons of carbon dioxide from the atmosphere by 2030.
How is Wood deploying its extensive petrochemicals expertise in the industry? Could you share highlights of some projects that you are working on?
One of Wood's core differentiators is the strength of our engineering expertise – we work at the concept and pre-FEED stage, through detailed design and project delivery and then into the long-term operations and optimisation of assets.
We have an extensive track record of delivering large and complex petrochemical projects across the Middle East. For the last decade, we have provided project management consultancy services to the Al-Zour refinery in Kuwait, one of the world's largest construction projects. The refinery is at the forefront of new technology adoption to comply with stringent environmental regulations, with our work helping to reduce the SOx emissions produced from its power stations by 75%.
In Oman, we have been heavily involved in the engineering scope and project management of the Duqm onshore petrochemicals facility at the Special Economic Zone Area Duqm (SEZAD). We also delivered the associated studies for the facility including a large-scale steam cracker unit and production facilities for hydrogen, syngas, methanol and other petrochemicals.
What are the opportunities in the renewables market? Is there any specific segment that Wood is engaging in as part of its future strategy?
Our primary focus is on the integration of renewable power into industrial facilities to help decarbonise this type of activity. In the Middle East, the natural climate provides a great opportunity to harness solar power to run facilities, improving the energy efficiency and carbon intensity of production operations.
We are already delivering this type of work – as an example, we acted as owner's engineer for Oman Shell on the region's first photovoltaic (PV) solar project that supplied renewable electricity to a large ferrochrome production facility. This displaced the equivalent gas-fired power generation taken from the grid, saving more than 25,000 tonnes of CO2 emissions annually.
What are you looking forward to at ADIPEC this year? How important is ADIPEC to your business and future prospects?
I am very excited to attend my first ADIPEC as CEO of Wood – the UAE has always been at the heart of the global dialogue on energy security and transition and ADIPEC is one of the premier meeting places for energy leaders.
Just one week before COP27 in Egypt and one year before COP28 in the UAE, it's an important moment for the industry to come together to discuss how we address the energy trilemma. I'm particularly looking forward to meeting with clients to learn how we can support their long-term success particularly in areas like asset optimisation and decarbonisation.
Wood has a significant footprint in the Middle East, with over 2000+ employees across the region. We are committed to further building our presence, focusing on in-country value and the training and development of our teams.
KEEPING THE ENERGY INDUSTRY CONNECTED
Subscribe to our newsletter and get the best of Energy Connects directly to your inbox each week.
By subscribing, you agree to the processing of your personal data by dmg events as described in the Privacy Policy.