OPEC remains proactive and strives to create a balanced and stable energy market
Oct 31, 2022 by Energy Connects
The new Secretary General of the Organization of the Petroleum Exporting Countries (OPEC), H.E. Haitham Al Ghais, speaks exclusively to ADIPEC News about the reasons for the recent downward adjustment in production and how oil will play an important role in the energy transition.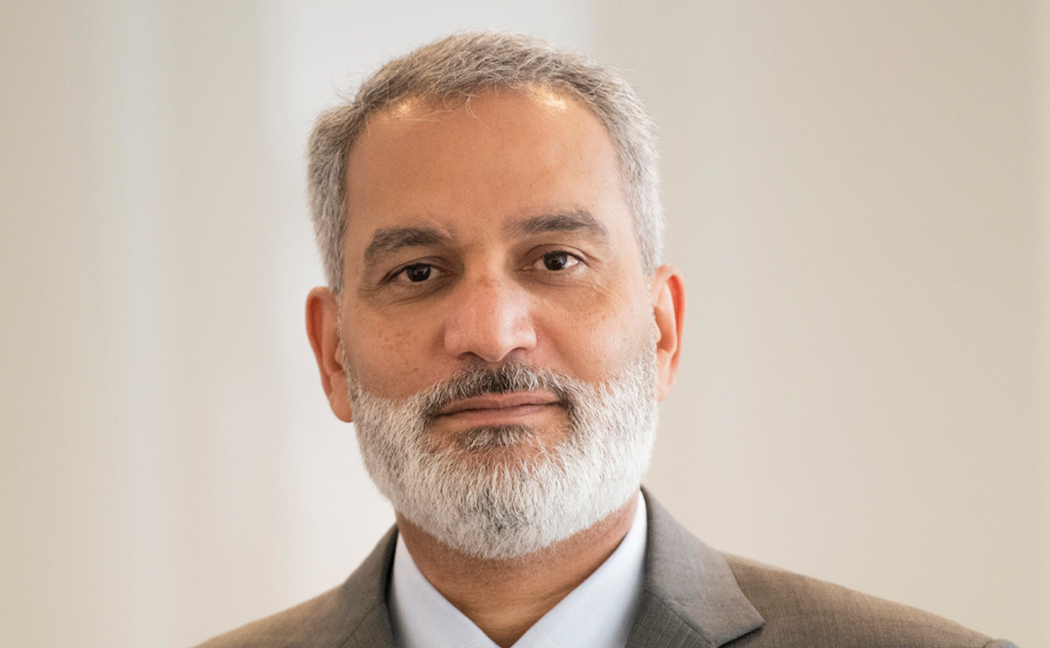 At the beginning of October, the OPEC+ group took a decision to adjust downward overall production by 2 million barrels a day (mb/d) from August 2022 required production levels, starting November 2022. What was behind this decision?
At OPEC, and with our partners in the Declaration of Cooperation (DoC), we review the market outlook on a daily basis, particularly in a market as dynamic as the current one. It was evident before the ministerial meeting on October 5 that there was growing uncertainty and volatility surrounding the global economic and oil market outlooks. The ministerial group took a unanimous decision to be proactive and pre-emptive. There were many factors that played into the decision.
The macroeconomic headwinds, with downside risks related to issues such as inflation, interest rates, monetary tightening, and geopolitics. This was reflected in the downward revisions we made to global economic growth and oil demand forecasts in our October Monthly Oil Market Report. We are not the only stakeholder sharing these concerns, with a consensus forming among major global financial institutions.
The decision also provides an additional spare capacity buffer to the market, in case of any unforeseen eventualities. We believe spare capacity, maintained at a cost to the producer, is vital to sustainable market stability. Extending the DoC for the whole of 2023 also further enhances long-term guidance for the oil market. We continue to be transparent in our approach, objective and agile in our decision-making, and measured and attentive to evolving market dynamics. The DoC is a proven multilateral platform that has delivered on its goals and objectives over almost six years of its existence, which has been recognised by a variety of industry stakeholders.
What does the decision say to consumers struggling with an energy crisis?
It is important to stress that the decision taken was based on helping preserve a balanced and stable market. It was a technical decision. There was no politics behind it. OPEC continues to deliver regular and timely supplies to its consumers. The producer-consumer relationships our Member Countries and the Organization have evolved are vital to us. Both producers and consumers have a shared interest in sustaining oil market stability and ensuring long-term investments.
It is important to highlight that the oil market is not to blame for rising inflation in 2022. The prices of other commodities have risen by far greater levels. The relative oil market stability we have seen throughout the year can be traced back to the judicious actions taken by the DoC as a result of the impacts of the COVID-19 pandemic. We will continue to talk to consumers about our outlook for the months and years ahead, our reasoning behind any decisions taken, and review the market dynamics at our regular meetings.
OPEC Member Countries remain committed to ensure supply meets demand and we stand ready to invest further in efforts to decarbonise the industry
You just touched on the issue of investments and the long-term nature of these. How worried are you about a shortfall in investments?
To put it simply: I am very worried. I have repeatedly stated that the chronic underinvestment we have seen in the oil industry in recent years has resulted in shrinking spare capacity, production constraints and reduced refinery output at a time when demand for crude and oil products continues to rise. It is a multi-year supply and investment challenge; one that has to be tackled head-on, and we have to start today. We need to recognise that the reality globally is that not enough investment is going into the industry, and this is true for all energies. The issue of investment shortfalls was also a factor discussed when taking the October DoC decision.
OPEC Member Countries remain committed to investments to ensure supply meets demand and we stand ready to invest further in efforts to decarbonise the industry. You can see this here in the United Arab Emirates (UAE), with ADNOC making large investments to boost crude oil production capacity to 5 mb/d by 2030 and reduce emissions at the same time. I should add that many Member Countries are making large investments in renewables too. Globally, we need all industry stakeholders to work together to ensure a long-term investment-friendly climate, with sufficient finance available — one that is sustainable and works for both producers and consumers and developed and developing countries. If the world does not get it right, it could sow the seeds of future energy crises. This serves neither the interests of producers nor consumers.
What role will oil play in the energy transition?

It is important to recognise that there is no one-size-fits-all pathway to the energy transition. We need to take an all-energies approach, an all-solutions approach, and an all-technologies approach. We are supportive of an energy transition that draws on the strengths of all energy forms, including oil. We have no doubt that the resources and expertise of the oil industry can be harnessed to help develop cleaner and more efficient technological solutions, contributing to a reduction of emissions as part of unlocking a low-emissions future. For example, carbon capture utilisation and storage, including direct air capture, blue hydrogen, and other technologies, can be leveraged – along with the promotion of the Circular Carbon Economy – to improve overall environmental performance.
The challenges before us are enormous and complex. This has been evident over the last year with the interplay between energy affordability, energy security, and the need to reduce emissions playing out in regions across the world. We cannot afford to get the energy transition wrong, particularly given that in our World Oil Outlook (WOO) 2022, launched here at ADIPEC, we see global energy demand increasing by 23% by 2045. This is on the back of the size of the global economy doubling by 2045 and the world's population expanding by more than 1.6 billion over the same period. Moreover, we need to remember that almost 750 billion people remain without electricity and 2.4 billion still have no access to clean cooking fuels. A sustainable energy future for all can only be met by utilising all available energy sources.
It was evident before the ministerial meeting on October 5 that there was growing uncertainty and volatility surrounding the global economic and oil market outlooks. The ministerial group took a unanimous decision to be proactive and pre-emptive
How important is the World Oil Outlook (WOO), produced by the team you lead at the OPEC Secretariat, to the Organization's thinking?
The WOO is vital to how OPEC views medium- and long-term oil and energy market perspectives. Moreover, we see it as an informative and indispensable reference tool for all energy stakeholders, further underscoring the Organization's commitment to impartial analysis, data transparency, and the enhancement of dialogue and cooperation. I salute the dedication and commitment of those involved in putting the publication together, and we very much welcome ADIPEC delegates to attend its launch on 31 October 2022, at 16.30 at the ICC Hall.
How essential is a show like ADIPEC for bringing the global energy industry together in one place?
ADIPEC is truly a global energy conference. It attracts stakeholders from across the world, and OPEC is extremely pleased to have the opportunity to launch its flagship WOO publication at this event. ADIPEC's internationally respected status is a tribute to His Highness Sheikh Mohamed Bin Zayed Al Nahyan, President of the UAE; the Government of the UAE; the event host, ADNOC, under the able leadership of His Excellency Dr. Sultan Ahmed Al Jaber; and its Energy Ministry, guided by its Minister of Energy and Infrastructure, His Excellency Suhail Mohamed Al Mazrouei. OPEC is very proud to be at this prestigious event and be a part of its continued success year after year.