Eni accelerates its path to net zero with three-pillar strategy
Claudio Descalzi, Chief Executive Officer of Eni, speaks to ADIPEC News on why the Middle East is a key region for the evolution of the global energy industry, how the company is helping the industry on the energy transition, and what brings the energy industry to ADIPEC every year.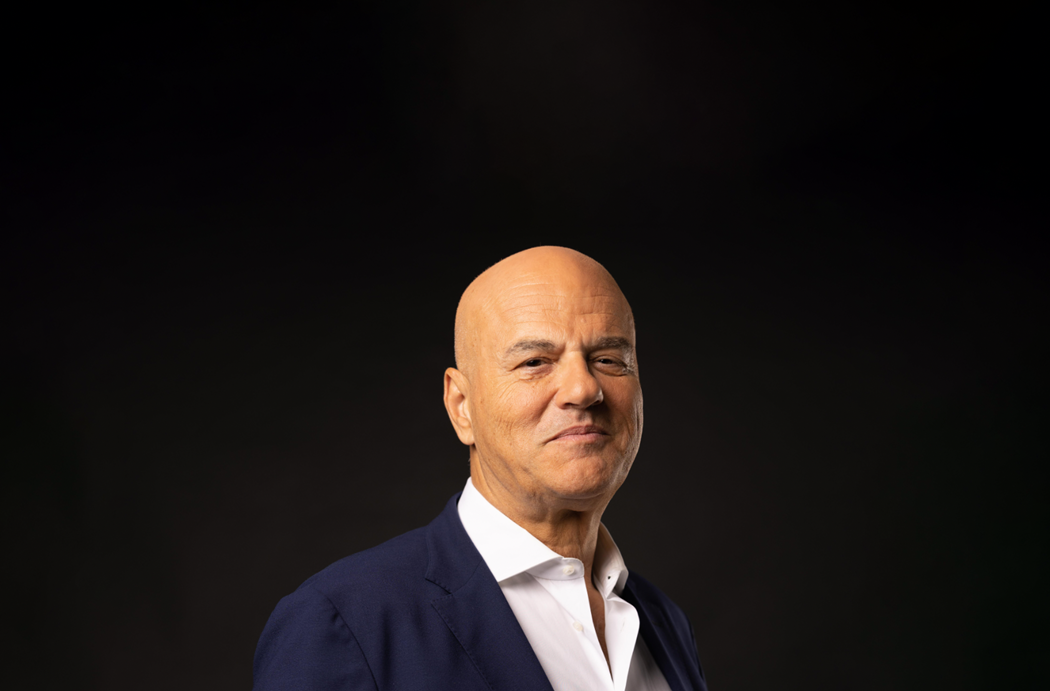 What is Eni doing to accelerate the energy transition?
Eni has established the goal of being net zero by 2050. In order to face the complex challenges posed by the energy transition, Eni has developed a strategy based on three fundamental pillars: proprietary and breakthrough technologies, new business and financing models, and alliances with stakeholders, working together across industries, in joint action with governments and local communities. In particular, we are bringing forward our net-zero scope 1+2 emissions by 2035. We have also announced a plan to reach -35% of absolute carbon emissions, including Scope 3, by 2030 and -80% by 2040, thus accelerating our path towards net zero in 2050.
Technology, and specifically, proprietary technology, is at the core of our strategy for our traditional businesses, and even more so now that we must face the complexity of the energy transition. However, we adopt a neutral approach to energy technologies, and this enables us to deploy every available solution, based on the maturity of each option and its effectiveness at reducing emissions, allowing us to progressively introduce sustainable solutions as they are perfected. With this approach, we can thrive in the energy transition, delivering both profitable energy and major carbon footprint reductions. A major role is played by sustainable gas production and CO2 capture and storage projects, on which Eni is already working jointly with ADNOC in the Ghasha gas fields development.
How important is the Middle East region for Eni?
The Middle East is a key region for the evolution of the global energy industry and so we've decided to increase our presence there. Our strategy is to partner with strong local entities in areas of mutual interest; in particular, in the UAE, where we aim to accelerate existing projects and the time-to-market of new exploration discoveries, in line with a shared decarbonisation strategy. Expansion in the region also serves Eni's overall strategic goal of geographic and business diversification along the whole value chain. So, Eni has a participating interest in Abu Dhabi's offshore Lower Zakum and Umm Shaif/Nasr production concessions, and in the Ghasha development mega-project. In addition, we have a 20% stake in ADNOC Refining and ADNOC Global Trading, which have allowed us to establish a solid presence and create a long-term strategic partnership with ADNOC.
Last June we've been selected by QatarEnergy as a new international partner in the North Field East (NFE) expansion project. We have also secured exploration blocks in Oman, Bahrain, Lebanon and the UAE. In particular, we have made a significant gas discovery in our first offshore exploration well in Abu Dhabi's offshore earlier this year. Eni is also operating exploration acreage in the emirates of Sharjah and Ras Al Khaimah, while in Sharjah we are also partnering with SNOC in the production of the Mahani gas field. Finally, Eni is lead contractor in the Zubair TSC, in Iraq.
In all of these ventures, Eni brings a number of key strategic drivers, including its proprietary technologies, focus on reduced time-to-market and low exploration and production costs.
We have also announced a plan to reach -35% of absolute carbon emissions, including Scope 3, by 2030 and -80% by 2040.
How is Eni investing in the region for a more sustainable future?
Eni's commitment, several years ago, to the energy transition and decarbonisation, has placed us in a leading position. Wherever we operate, sustainability and social responsibility are integrated into our operations. Sustainability and social responsibility are therefore not nice-to-haves, but an integral part of our business model in which Eni leverages operational excellence, long-term carbon neutrality, and local alliances, to ensure social and economic growth. For example, in the UAE, we are developing initiatives to improve access to water and agricultural enhancement with innovative techniques, to support environmental conservation within UAE's protected areas, as well as to increase forestation via mangrove plantation and supporting R&D projects on marine ecology and coral protection.
How are you working with ADNOC to develop gas projects faster?
In November 2018, Eni strengthened its presence in the UAE with the acquisition of a 25% participating interest in the Ghasha offshore concession with a duration of 40 years. The concession includes Hail Ghasha and Dalma fields. Last September, we met with the Minister for Industry and Advanced Technology, and in the context of the worldwide gas shortage, discussions centred around the acceleration of Ghasha's multi-billion-dollar projects, which are estimated to hold significant recoverable resources, with expected production of more than 1.5 billion cubic feet of raw gas per day, in addition to more than 120,000 barrels of high-value oil and condensates per day.
How is ADIPEC helping forge the future of the energy sector?
ADIPEC is an internationally recognised forum in which the most important players of the energy world come together, affirming itself as a worldwide event of strategic importance for energy players discussing the challenges of the energy sector.
KEEPING THE ENERGY INDUSTRY CONNECTED
Subscribe to our newsletter and get the best of Energy Connects directly to your inbox each week.
By subscribing, you agree to the processing of your personal data by dmg events as described in the Privacy Policy.
Error loading Partial View script (file: ~/Views/MacroPartials/V2/Video_FiveColumnListing.cshtml)