Technology is at the core of driving the energy transition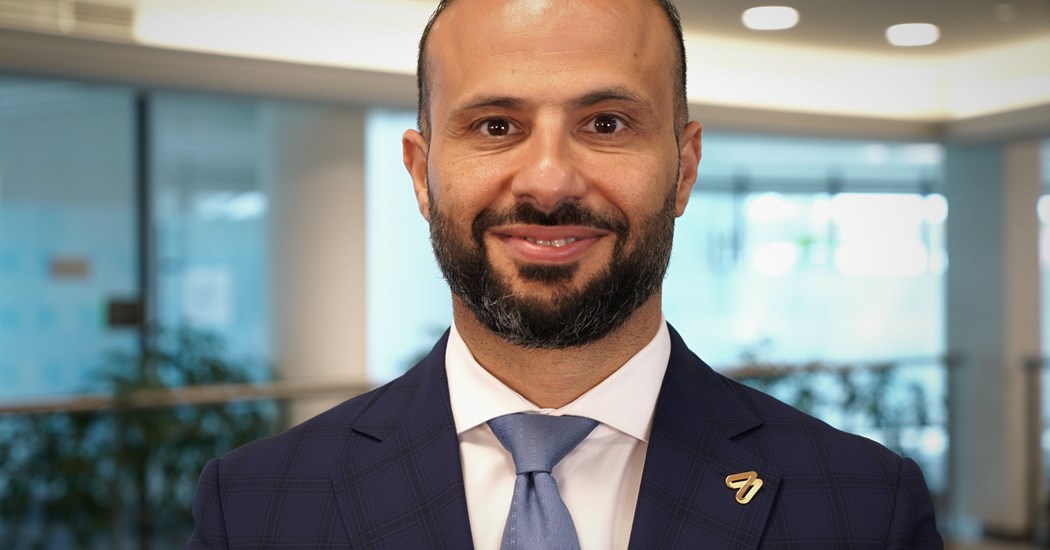 Zaher Ibrahim, Vice President, Europe, Middle East & Africa at Baker Hughes, outlines what the region is doing to make energy affordable, reliable, and available to all, the urgent need to invest in new technologies to reduce emissions.
What is the appetite in the region to drive the energy transition?
Today the world is focused on taking bold steps to achieve a balance so that energy is affordable, reliable, and available to all. The region is not any different.
We're seeing all major players in the region make commitments to reach net zero; this is true for NOCs such as ADNOC, Saudi Aramco, Qatar Energy, and globally with IOCs such as Shell, Eni, and TotalEnergies.
Additionally, having the region host COP27 and COP28 consecutively is a true testament that the Middle East and Africa are keen about their commitment to drive the climate change agenda.
What is the role of technology in driving the energy transition?
As an energy technology company, Baker Hughes sees technology at the very core of the energy transition. There is technology available today that can make a big impact on reducing emissions – such as digitisation of the oilfield, high efficiency power, flare combustion optimisation, methane leak detection, and advanced compression and combustion turbine tech for hydrogen.
AI, automation and data processing will play a significant role in plants and operations – meaning they will run with minimal outages, remote working will be dominant, and industries will be rapidly progressing towards net zero.
At the same time, we must incubate and invest in new technologies to reduce the carbon intensity of hydrocarbons, like hydrogen-natural gas blended infrastructure, CCUS, and geothermal applications.
What are customers' expectations from technology providers like Baker Hughes to support their decarbonisation initiatives?
Our business was built on partnership and service. Today, we know this matters more than ever. We believe it will take energy producers, technology and service providers, energy buyers, policymakers, and the community at large working closely together to achieve our collective ambitions.
Therefore, our customers are counting on our support to help them reach their net-zero targets. We are all working together, leveraging technology that exists today and investing in future technologies, that help us find the right balance between energy security, sustainability, and affordability that is needed to tackle climate change and achieve a net-zero future.
We need to keep moving, keep innovating, keep exploring to maintain momentum towards net zero and tackle climate change.
Technology co-development is a space we are keen on exploring with our customers and partners; we're currently in discussion with key NOCs in the region around how we can drive homegrown innovation to support the energy needs across the region. We're also looking at how we can engage with IOCs to drive the energy transition; for instance we signed a collaboration agreement with Shell to explore opportunities to jointly help each other achieve our respective commitments for net-zero carbon emissions and advancing solutions to decarbonise energy and industrial sectors.
This region is heavy on hydrocarbons, can this hinder our path towards net zero?
Reliance on hydrocarbons will not disappear overnight, so efficiency matters. For at least the next 30 years, oil and gas will continue to play an important part of meeting global energy demand. This is particularly true in our region, where we have countries like Saudi Arabia, the UAE, Qatar and Kuwait that are key global producers for oil and gas.
Even in the most aggressive scenarios for reducing emissions, the world will continue to rely on oil and gas for a range of energy needs. In many cases, we know natural gas can and should play an important role in allowing energy to be affordable and reliable.
We also must make our operations more efficient, especially in the oilfield. This will result in more output with less carbon emissions, potentially leading to greater economic benefits for the region and its people.
KEEPING THE ENERGY INDUSTRY CONNECTED
Subscribe to our newsletter and get the best of Energy Connects directly to your inbox each week.
By subscribing, you agree to the processing of your personal data by dmg events as described in the Privacy Policy.