SLB rebranding reflects pivot to low carbon energy solution
Nov 02, 2022 by Energy Connects
Tarek Rizk, SLB's President for Middle East & North Africa discusses the reasons for the global technology major's repositioning, why it is uniquely positioned to address the energy trilemma, and how investing in local content can ensure a more sustainable future.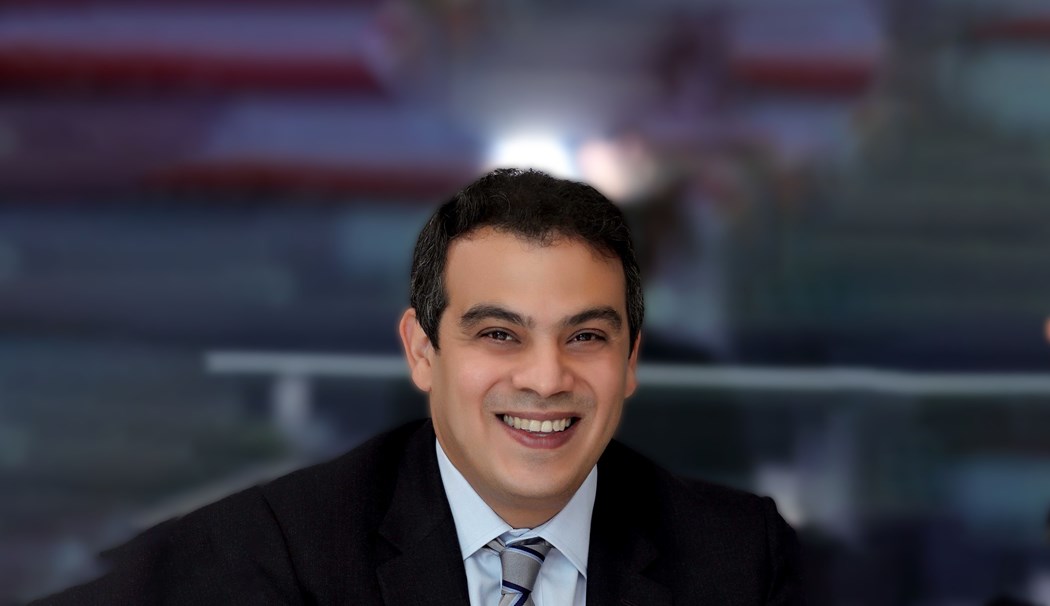 Let's start with some recent news from your company. Schlumberger is now SLB— and you've repositioned your brand to a technology company focused on energy decarbonisation. Why did the company make this decision and why do it now?
We have been pivoting to low and zero carbon energy technology solutions for several years, and the new SLB brand is the realisation of these efforts. The decision was made because we needed our brand to better reflect who we are today — and that is a global technology company, driving energy innovation for a balanced planet. The launch of our new brand last month comes at a time when the world is facing an energy trilemma—which is about balancing the interplay between energy affordability, energy security and climate change.
SLB is uniquely positioned to address each of these challenges, given our decades-long history of technology innovation and industrialisation expertise in the energy services industry. Moving forward, we will use this expertise to continue driving decarbonisation across oil and gas while expanding our capabilities to support the decarbonisation journeys of other industries. This will help bring balance to the challenges of the energy trilemma in the near term while forging the road ahead for the energy transition.
What does the new SLB brand mean for your customers in the Middle East? What will change?
We will continue serving our customers in the region just as we have for the past 85 years. Our focus on service quality and exceeding our customer's expectations will not change. What will change is our ability to offer more sustainable solutions to a broader range of customers outside of our traditional industry verticals.
This will come from strategic collaborations in the region — like the one we recently announced with Saudi Aramco to develop a digital platform that will provide sustainability solutions for hard-to-abate industrial sectors like oil and gas, chemicals, utilities, cement and steel. For our customers in oil and gas, more sustainable development solutions will come from digitally enabled technologies and our growing portfolio of Transition Technologies, which have a quantifiable emissions reduction benefit. As development ramps up in the region, we will work closely with customers to provide the best matched technology solutions that help them increase production from their reserves at a competitive cost and low carbon intensity per barrel.
Carbon capture, utilisation and sequestration (CCUS) is a hot topic in the industry. What are some recent technology advances in this space and what will it take to scale CCUS projects in the region and beyond?
There's a lot of activity in CCUS right now, particularly around the development of carbon capture technology. We recently announced our partnership with RTI International to accelerate the industrialisation and scale-up of their innovative non-aqueous solvent (NAS) technology. The primary benefit of the technology is that it drives down carbon capture related costs, enhancing overall CCUS project economics. Scaling up CCUS will require innovative business models and partnerships across sectors, from emitters all the way to pore space owners. We have over 25 active CCUS-related projects globally — including some in the Middle East — and we are currently engaged in conversations on future opportunities in the region.
As supportive regulations and policies are implemented, technology industrialisation and collaborative partnerships have the potential to drive material CCUS volume growth across the region and beyond in the coming decade.
How critical is investing in local content for SLB's business growth strategy as well as a more sustainable future?
Investing in local content is part of our DNA and history in the region; working with the communities where we operate to support ESG initiatives has long been core to how we operate and is vital to our customer relationships and supporting their regional goals.
In the UAE, we have completed the expansion of our state-of-the-art integrated facility in ICAD "Industrial City of Abu Dhabi," incorporating artificial intelligence and digital technologies to drive quality and efficiency. This more than 100,000-square-foot facility is used to deliver manufacturing and repair capabilities for downhole completion equipment and will include a state-of-the-art gauges and gas lift labs. Moreover, this investment will support our ambitious Emiratization program creating new opportunities for local talent across the full value chain. Similarly, we inaugurated our second manufacturing centre in King Salman Energy Park (SPARK) in February, supporting Saudi Aramco's In-Kingdom Total Value Add (IKTVA) program to promote economic growth. The centre is the first of its kind for Schlumberger in Saudi Arabia and will support both the midstream and downstream markets in the Kingdom and neighboring countries.