Mitsubishi Powers executive: firm investment decisions needed in hydrogen
Jan 21, 2022 by Energy Connects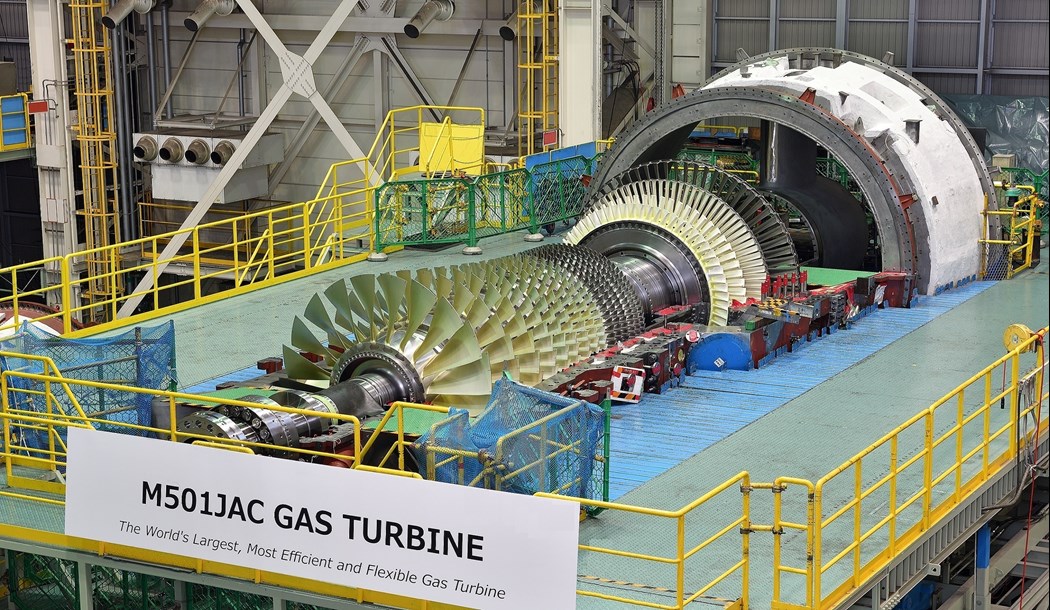 Firm investment decisions must be taken to help regulate the energy industry and ensure partners utilise emerging investment opportunities in the hydrogen sector, a Mitsubishi Heavy Industries top executive told Energy Connects in an interview.
According to Dr. Emmanouil Kakaras, Executive Vice President NEXT Energy Business and Head of Duisburg Branch at Mitsubishi Heavy Industries, discussions around decarbonisation have accelerated within the energy industry due to rising carbon prices, but frameworks for decision makers remain unfulfilled.
Mitsubishi Power, the power solutions brand of Mitsubishi Heavy Industries, has brought its core expertise of reliable and innovative energy solutions to drive decarbonisation and energy transition in the Middle East, Dr Kakaras said, adding that the company has identified carbon management and hydrogen as two pillars of energy transition.
Elaborating on Mitsubishi's planned investments within the energy transition, he said.
"This is an emerging market, so we expect a lot of announcements, especially on hydrogen. But on the other hand, the regulatory framework or very good lateral stability which will enable our partners to take the decisions to realise this huge investment – especially in green hydrogen – has been a little bit delayed," he said.
"The production of hydrogen is the easiest part of the equation, the difficult part is to secure enough end-users," Dr Kakaras told Energy Connects during the interview in Abu Dhabi earlier this week.
He cited a lack of availability of renewable electricity at competitive prices as one of the emerging issues within the competitive hydrogen sector. "Renewable energy is to be harvested where it is produced at the most competitive terms, and to be consumed where demand is," Dr Kakaras explained.
According to him, the MENA region has the edge as it is abundant with renewable energy and it could easily export the surplus "as there is no way they could consume all this energy."
"We have to be realistic, especially for this region, to deliver competitive solutions on this zero-carbon fuel. That means the region has also come up with a CO2 management structure," Dr Kakaras said.
Mitsubishi Power has been expanding its presence within Europe Middle East Africa (EMEA) by implementing different solutions such as the Gas Turbine Combined Cycle (GTCC) EMEA Business Unit.
"We can do the production, we can do the transportation. We can also end use of public ammonia technology in the same house. I think [the scope for hydrogen] will be far beyond the power production. It will also be partnering with energy-intensive industries. And the decarbonisation discussion in carbon capture," he explained.
Last December, Mitsubishi signed an agreement to additional three M701JAC gas turbines to the Fujairah F3 power plant in the UAE.
"This technology, whenever hydrogen becomes available in the region, will be able to absorb as much hydrogen as they will deliver," Dr Kakaras said, explaining why the company is working with gas plants despite their efforts to decarbonise.
Although predominantly a technology energy solution company, Mitsubishi Power is also positioning and promoting green commodities to predominantly the Japanese market – a major energy importer – and looking to expand further in Singapore.
Earlier this year, Mitsubishi said it had upgraded two GTCC power plants with their M701F gas turbines at Senoko Energy in Singapore – one of the few instances of the company partnering with other companies in Singapore.
"We are spending a lot of  effort  not only in hydrogen itself, but in the production of hydrogen-based green carbon fuels like ammonia, and that's something that we will be rolling out in other places, not only in Japan," Dr Kakaras said.