How can blockchain revolutionise the energy sector
Andrew Bruce, Founder and CEO, Data Gumbo speaks to Energy Connects on how blockchain technology is changing energy trading.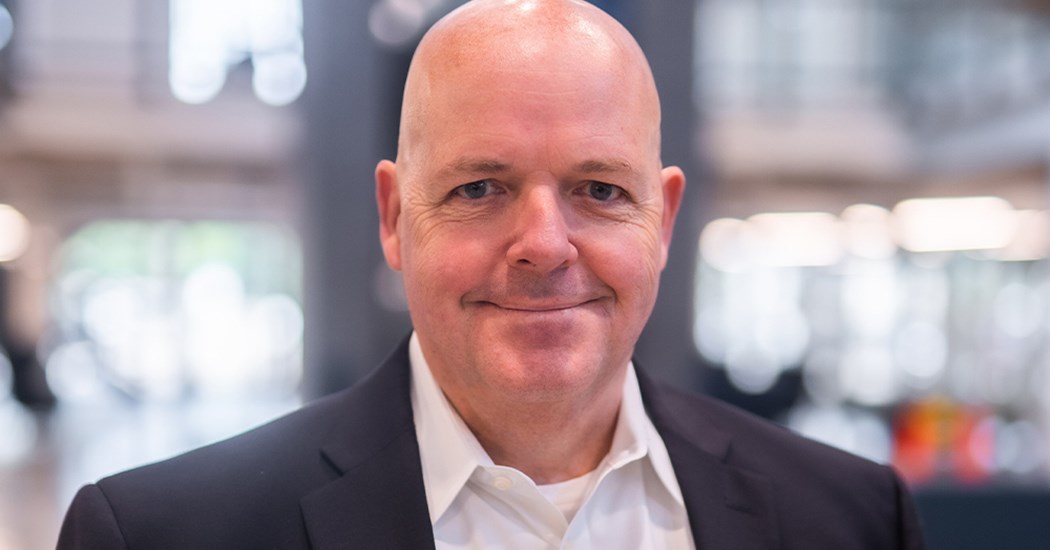 How can blockchain change the way energy is trading today?
Contracts are foundational to any commercial relationship - not just energy. At their core, commercial contract terms define the scope of product or service to be provided by the seller, determine how the delivery of that product or service will be verified by the buyer, and ultimately, how the buyer will compensate the seller when contract conditions are met. The inherent lack of trust between a buyer and seller introduces significant complexity in the second step; verifying that the buyer has received what they agreed to pay for. Oftentimes, this verification process involves as many as 60 steps, requiring excess time, human resources and capital.
Blockchain-powered smart contracts provide a simple, inexpensive solution to building trust across parties and automation across processes. Blockchain is a game changing technology, but relatively simple to understand. It's essentially a digital ledger where each block is chained to previous blocks, providing a digital trail of all the transactions that have taken place on the network. In a wide range of service and performance contracts - including energy, a blockchain-powered smart contract codifies existing natural language contract terms between parties, then taps operational field data and Industrial Internet of Things (IIoT) connected devices to verify in real time, exactly what happened and where. This becomes the mutually agreed upon, independent, single source of truth that serves as a backbone to automatically eliminate payment delays, disputes and complicated reconciliations - significantly reducing transaction costs.
Blockchain-powered smart contracts provide a simple, inexpensive solution to building trust across parties and automation across processes.
How much money can companies save using your technology?
On average, companies save 10 percent of the total transaction cost, which results in millions of dollars. In many cases, we've seen GumboNet™ members save up to 25 percent. The beauty of our solution is that these savings are realized across the entire supply chain.
To put this in context, we've worked with supermajors that realized if their drillers could connect drill pipe together one minute faster each time, it would save $250 million a year. But the benefit would go to the oil company, not the drilling company, which is paid by the day. So, it offered the drilling company a financial incentive – if certain time savings were achieved, a bonus would be paid.
But, the drilling company didn't believe the oil company would actually pay the bonus even if time savings goals were met. This is where the inherent lack of trust between parties comes into play. With a blockchain-powered smart contract, there is an immutable record of how long the drill pipe connections took, which is made in real time and can never be changed. The pay-outs can be made automatically based on the data in the blockchain, and there is no room for dispute.
On average, companies save 10 percent of the total transaction cost, which results in millions of dollars.
How far have your clientele changed since you began few years back?
Our client base has diversified considerably since launching the company. At first, we were focused solely around our investors, namely Saudi Aramco Energy Ventures and Equinor Ventures. We were dealing almost exclusively in energy, but not because of limited functionality of our technology. It really makes no difference the commodity we're dealing in - oil & gas, renewables, sand, water, construction materials, etc. GumboNet accurately verifies what was exchanged, when and where - in real time. We currently have 13 implementations with leading industrial enterprises across 10 different use cases, and will continue to aggressively expand across industries and verticals.
Can you tell us why you are more focused on oil and gas and not renewables?
We are actually very much dealing in renewables, on multiple levels - and it goes back to our solution being completely commodity/vertical-agnostic. For example, we recently announced a large partnership with Equinor to enable transactional certainty with its portfolio of service providers, rolling out GumboNet across its drilling and well services (IDWS) category beginning with the Norwegian Continental Shelf. This project is a 90 percent overlay of what you'd do with an offshore wind farm and numerous other offshore and land opportunities. This is what makes our technology so attractive to the investor community - it's future-proof and purpose-built to keep up with an evolving energy market, or any other. The clean energy transition is well underway and we're positioned to have a major impact.
In addition to dealing in renewable energy, we recently expanded our product offerings with the launch of an automated, accurate sustainability measurement solution that ties operational data to environmental, social and governance (ESG) reporting. GumboNet™ ESG verifies real-world events as they unfold in real time: an efficient tool in its ability to track, report and audit carbon footprints. Data streams include biodiversity impact, operational impact, greenhouse gas emissions (GHG) and workforce health and safety. 
What is an example of some of the inefficiencies that led you to start your business?
When we started the company, we had no intentions of building a blockchain-powered smart contract network. We started out as a data platform that connected to collected and standardized operational data to enable machine learning, AI and condition-based maintenance systems. We only transitioned to utilizing blockchain after spotting an opportunity to eliminate a sizable cost inefficiency between an oil supermajor and one of its suppliers (drill pipe example above). 
Our original data platform could be used to inform the execution of blockchain performance-based contracts to eliminate the lack of trust resulting from multiple versions of the same data between participants. After initial attempts to connect our data platform with existing blockchain technology, it became clear that we needed to create a purpose-built smart contract network to meet the needs of heavy industry. Our engineers set out to build a complete solution that unifies real-time sensor level and field data with an industrial-grade blockchain solution. This is where we are today with GumboNet. 
An analogy to how GumboNet works that people can easily relate to is pumping gas at a gas station. There is no middleman and no third party required to verify that the gas station provided the service they promised, and the driver received it. The driver pumps gas and the gas station automatically gets paid at the agreed price - simple, touchless, automated.
This is what makes our technology so attractive to the investor community - it's future-proof and purpose-built to keep up with an evolving energy market, or any other.
Why do we need blockchain to end these inefficiencies?
There are other technologies (e.g. centralised database) that can be applied but blockchain's greatest benefit is that it ensures that neither side can unilaterally change the details or results of the transaction. It's locked in, set in stone and provides a clear paper trail of what happened, when and where. It's the ultimate trust technology. A centralized database can be changed. A blockchain is a shared immutable (unchangeable) record. A single party cannot unilaterally change the ledger for their own purposes. It's very similar to a bank ledger; transactions can be added, but the original transaction stays the same.
With your funding from Aramco and Equinor, how are you planning to expand?
We're going to accelerate the significant strides we've made in diversifying to additional verticals and expanding to different regions, while continuing to innovate and improve both our GumboNet and GumboNet ESG offerings to better serve our global customer base. Specific to our partnership with Aramco, we're getting set to open an office in the Kingdom of Saudi Arabia to take advantage of the vast regional business opportunities ripe for smart contract network adoption.
KEEPING THE ENERGY INDUSTRY CONNECTED
Subscribe to our newsletter and get the best of Energy Connects directly to your inbox each week.
By subscribing, you agree to the processing of your personal data by dmg events as described in the Privacy Policy.