Drawing on more than a century of expertise to drive a sustainable energy future
Dec 19, 2022 by Energy Connects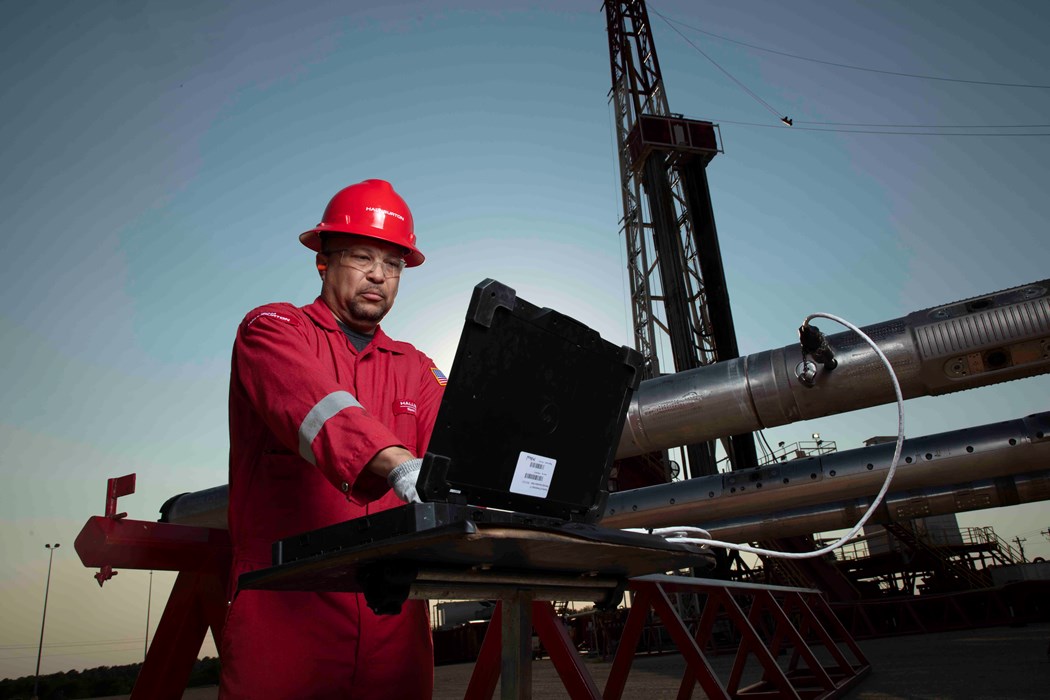 In an interview with Energy Connects, Lance Loeffler, Senior Vice President, MENA Region at Halliburton, discusses his company's future path with new offerings informed by a legacy of dynamic innovation.
What are Halliburton's priorities for 2023 and beyond in the region?
Our priorities are three-fold. One, to collaborate and engineer solutions to maximise asset value for our customers, and our advanced technologies are key to this. Using our innovative products and services, we shorten time to first oil, increase production, and optimise value chain performance.
Two, our employees focus on delivering superior service quality while we prioritise safety across the organisation. And finally, we help our customers advance a sustainable future as a leader in technology and innovation.
These are really exciting times for Halliburton and our industry, and I am excited to represent Halliburton in the Middle East and North Africa region of our operations. Our customers and the activity in this part of the world are critical to meet the world's current and future energy demands.
What new Halliburton technologies will support your priorities in the Middle East region?
We've seen significant demand for our iCruise intelligent drilling system throughout the Middle East. The iCruise system accurately places wells in the reservoir using precise steering capabilities, and reliably reaches total depth so operators can drill longer wells, predictably, on time and on budget. In addition, we've received strong interest and support from our customers on our existing and new artificial lift and production solutions capabilities that we provide to enhance production rates for mature fields.
In terms of new products at ADIPEC, the BrightStar look-ahead resistivity service reveals the path ahead of the bit to deliver superior drilling performance and consistent well delivery. The FloConnect Surface Automation Platform is a fully automated and scalable solution for efficient and safe surface well testing operations that controls, measures, and analyses surface well testing through automated workflows.
What is Halliburton doing to advance a sustainable future for itself and for its customers?
One of Halliburton's strategic priorities is to advance a sustainable energy future - for us and our customers. We have a growing portfolio of offerings to help customers reduce emissions and improve energy efficiency.
For example, we just introduced our new reduced cement portfolio, NeoCem E+ and EnviraCem systems, which provide cement solutions that require less cement content - reductions of more than 70% in some cases. The cement reduction helps customers lower their carbon emissions baselines and provides engineered cement systems with enhanced cement sheath performance.
Another new technology launched at ADIPEC is our new Envana emissions management software solution. Envana provides a smarter and more accurate picture of emissions using trusted and proven E&P estimates and supports the reduction of the total carbon footprint for companies in the oil and gas industry.
Overall, Halliburton sets science-based targets to reduce our Scope 1 and 2 emissions by 40% by 2035 from our 2018 baseline. We have made progress on our targets by quantifying and executing on opportunities, which puts us on track to reduce emissions and meet our stated goals.
How is the oil and gas outlook beyond 2022?
As we recover from the effects of global pandemic, our world now faces significant geopolitical conflict, global inflation, and fears of a global economic slowdown.
Despite these challenges, oil and gas remains a critical input in order to improve everyday life. We expect international markets will require multiple years of production growth to meet global demand; Halliburton is well-positioned to deliver in this environment. We have a strong technology portfolio, a talented employee base, and more than 100 years of success providing innovative products, and services that help our customers maximise their value throughout the lifecycle of an asset.
I am excited about the future and our efforts to be the service company and employer of choice across the region.