Baker Hughes outlines the path pushing energy industry forward
Aug 08, 2022 by Energy Connects
Rod Christie, President & CEO Turbomachinery & Process Solutions at Baker Hughes, talks to Gastech News about advancing new technologies and solutions to help solve the climate challenge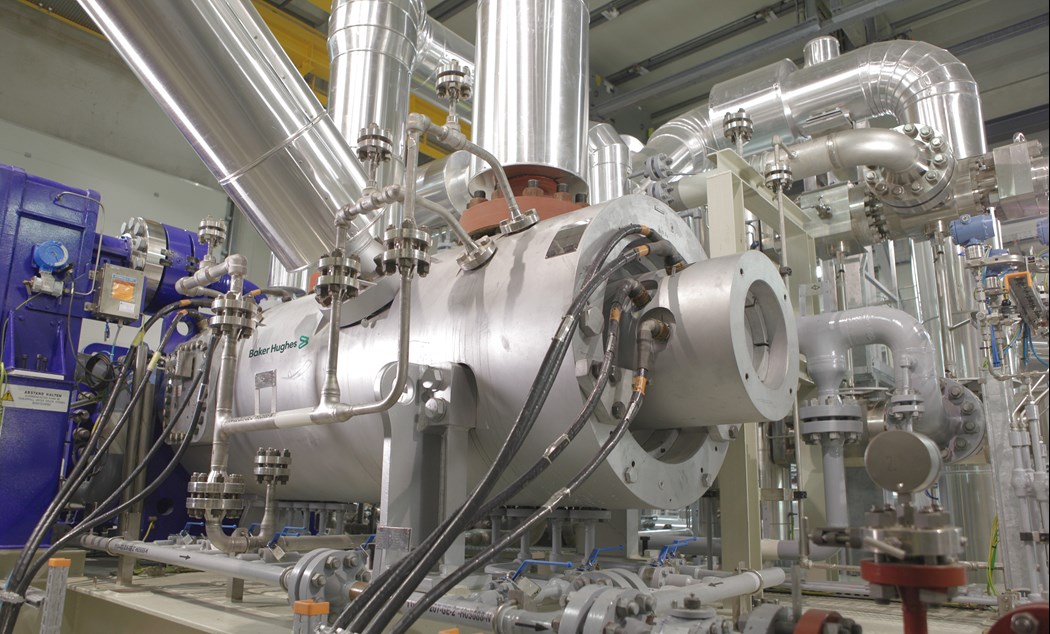 Ahead of Gastech 2022, Rod Christie, President & CEO Turbomachinery & Process Solutions at Baker Hughes, talks about advancing new technologies and solutions to help solve the climate challenge, in an interview with Gastech News.
How is Baker Hughes stepping up to the challenges of the changing energy landscape?
At Baker Hughes, we are continually advancing new technologies and solutions to help solve the climate challenge and support the world's growing demand for secure, accessible, affordable, and cleaner energy supply. As an energy technology company, we are transforming our core technology to offer efficiencies and emissions abatement across a broad array of energy and industrial sectors. We are very active across several areas including carbon capture, utilisation & storage, hydrogen, emissions measurement and abatement, geothermal, and clean integrated power systems. To these energy transition solutions, we bring transferrable skills from our long-standing expertise in turbines, compression, controls and system-integration capability. We also remain fully committed to supporting decarbonisation and lower emissions along the natural gas supply chain – including gas processing and LNG production – because natural gas will clearly continue to play a key role in the future. Energy has always been in transition. Now, we are driving ahead in collaboration with our customers to continually bring forward technologies required to address the significant global challenge that we face. This is what we mean by energy forward. Beyond our existing climate technology portfolio, we are incubating additional new technologies and testing new business models to engage a broader and more complex energy ecosystem.

What technologies are you focusing on and what will you be showing at Gastech this year?
Natural gas – and LNG in particular – will remain critical to meeting global energy demand. We also see how hydrogen, CCUS and emission management technologies, combined with digital services and artificial intelligence, are playing increasingly significant roles. At Gastech's exhibition, we will be showcasing our highly efficient LM9000 gas turbine for LNG production, the High Pressure Ratio Compressor and the NovaLT gas turbine for hydrogen applications, the Zero-Emission Integrated Compressor Line (ICL) for pipeline operations, our flare.IQ solution to optimize flare operations and reduce methane emissions, and our Orbit 60 series for machinery protection and condition monitoring across critical and plant-wide machinery assets. We also look forward to participating in the conference programme, where we will have the honour to engage in meaningful dialogue.

In terms of sustainability, what low carbon solutions are you working and what vital role can gas & LNG play here?
For natural gas supply, including LNG, emissions are the issue, not the fuel. It is what we call the dual challenge: increasing access to energy, while decreasing and eventually eliminating emissions from energy.
We've been supporting the LNG industry with our technology for over 30 years and 60 LNG plants in operation or under construction, with production capacity of more than 450MTPA. Across our portfolio, which includes turbocompressor packages, equipment upgrades and modularized "plug & play" solutions, our focus is to provide more efficient and reliable machines that support customers' emissions reduction targets while ensuring production. An example is our LM9000 gas turbine, the most efficient gas turbine in the 65+ MW power range, with simple-cycle efficiency in excess of 44% and a ISO power output higher than 73MW. Additionally, our NovaLT family of turbines can run on natural gas and hydrogen blends or up to 100% hydrogen. Finally, our zero-emissions Integrated Compressor Line (ICL), can be used in a variety of applications from pipeline to offshore, and offers a more reduced footprint and weight, as well as improved operational flexibility and availability, compared to conventional electric motor driven trains.
What is the significance of having the 50th anniversary edition of Gastech taking place in Italy?
Having the 50th anniversary of Gastech hosted in Italy is very special for us. Baker Hughes' roots in the country date back to 1842, with the legacy of Nuovo Pignone, which today still represents Baker Hughes' global center of excellence for rotating equipment and processing equipment including gas turbines, turboexpanders, compressors, centrifugal pumps, valves and advanced services such as remote monitoring & diagnostics and additive manufacturing. Today Baker Hughes has eight facilities and more than 5,000 employees across the country who work passionately every day to bring energy forward, helping to make it safer, cleaner and more reliable.