Petrofac's made-in-UAE wind farm substations ready to power 2 million Dutch homes
Apr 08, 2022 by Energy Connects
Oilfield services giant looks forward to robust growth in UAE following reinstatement to ADNOC's bidding list.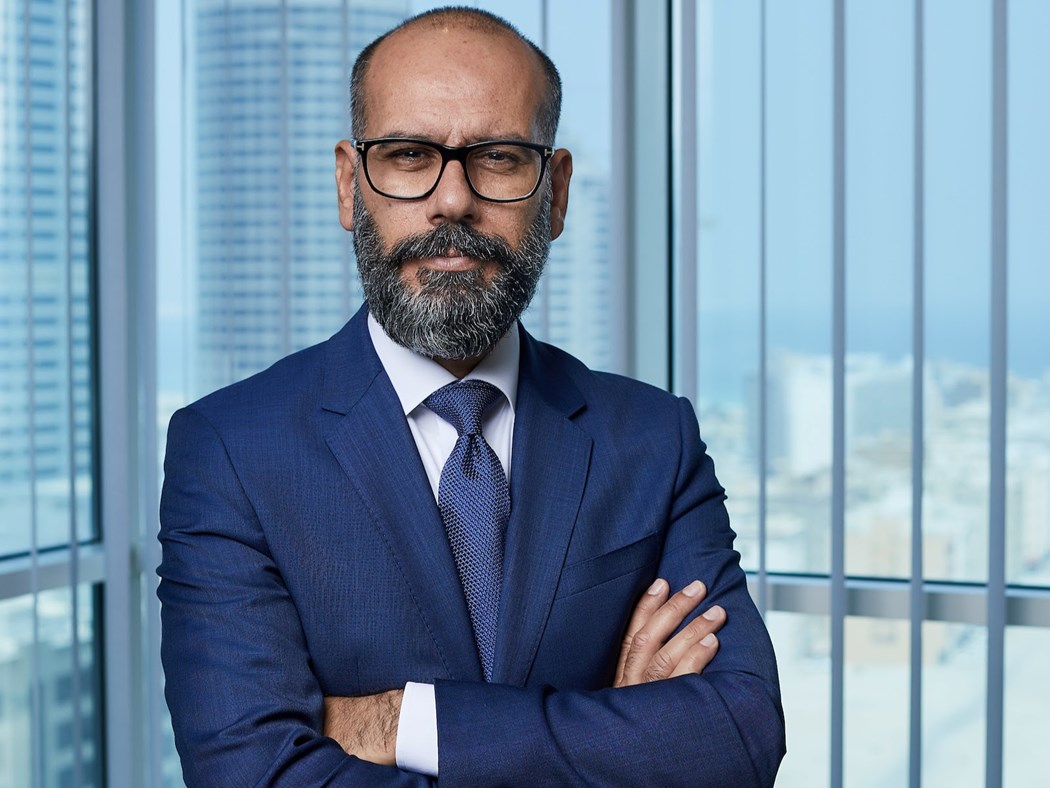 The successful installation of one of two 700MW offshore substations at a Netherlands wind farm and connecting the other to the mainland grid in the midst of a pandemic are major milestones for project contractor Petrofac and the UAE's manufacturing capabilities, a top company executive told Energy Connects. 
The Hollandse Kust Zuid (HKZ) on the North Sea, about 20 km off the coast of The Hague, is the first non-subsidised wind farm project in the Netherlands and will produce enough renewable electricity in 2023 to power more than two million Dutch households annually. 
Petrofac is responsible for the complete engineering, procurement, construction and offshore installation of two High Voltage Alternating Current (HVAC) transformer stations powering it – HKZ Alpha and HKZ Beta – that were designed and fabricated in Dubai's Drydocks. Dutch grid operator TenneT successfully installed in the last week of March, the HKZ Beta, the second substation that sailed from Dubai in March. 
"The successful installation offshore of HKZ Beta is another milestone reached safely. We still need to work closely with our partners to complete the hook-up and final commissioning work before the wind farm zone becomes fully operational," Elie Lahoud, Chief Operating Officer, Engineering & Construction at Petrofac, told Energy Connects in the first comments since the topside's installation.  
"We will remain vigilant until this has been done safely in line with our objectives and to the satisfaction of our client TenneT," he added in an exclusive interview. 
According to Lahoud, one of the key factors behind the success of fabricating the HKZ substations was that the project base was in the UAE. "Although Petrofac is headquartered in the UK, we have been in the UAE for 30 years. Well before the term in-country value [ICV] was coined, we have been buying locally and hiring locally in the UAE. In that sense, 'Make in UAE' is something we have pioneered even before the government formally initiated it. The UAE is our base, and this is another project that furthers that vision.' 
The latest progress on the HKZ project comes at a time when the British oilfield services giant has been reinstated by ADNOC to its commercial directory, lifting a suspension imposed in March 2021 for alleged corruption in awarding contracts. Petrofac can now participate in all ADNOC's upcoming tenders, and Lahoud welcomed the decision in one of the company's first reactions. 
"Our reinstatement to ADNOC's bidding list is important and recognises our deep commitment to ethical conduct, backed by a world-class compliance regime," Lahoud said. "The UAE is a key market for us, where Petrofac has a large workforce and significant capabilities in-country, so we are very much looking forward to future growth here now," he added. 
HKZ Alpha gets grid readiness certificate  
Earlier this month, the HKZ Alpha substation received the 'Grid Readiness' certification from DNV, confirming it fully complies with the Offshore Wind Energy Development Framework and that the wind farm's developer, Vattenfall, can now connect the wind turbines to the high voltage grid in the Netherlands. 
According to Lahoud, building two offshore electrical substations where several thousand people gathered every day to put together millions of parts sourced from all over the world in the middle of a pandemic was a major challenge. "But being in Dubai for this project proved to be the right decision, because of the way Dubai handled the pandemic and remained open for business, transporting people and materials needed for a vital project like this," he said. 
Petrofac had gained valuable technical experience from handling the challenges of the HKZ project that will enable it to deliver to similar contracts in a more cost-effective manner, Lahoud said. The technology is now being deployed by oil and gas operators, such as in the Lightning Project in Abu Dhabi that will replace existing offshore turbine generators with cleaner onshore sources such as solar panels and nuclear power. 
The result, Lahoud said, was more demand from clients in the region and even the Far-East. "This not only gives us more experience in wind power, but also similar technologies in oil and gas, positioning us as a valuable contractor in this space. We are preparing for more work that is global than regional, with a focus on gradually becoming more independent from oil and gas," he said. 
The growing demand for wind power 
Within the global energy mix, offshore wind power has gained dramatic interest amid the energy transition, driven by their cost-competitiveness and concerns over hydrocarbon supplies. The war in Ukraine has further amplified that drive, with many European countries swiftly recalibrating their renewables strategy. 
The Netherlands said it was doubling its offshore wind capacity to 20.7 gigawatts by 2030, while Germany, France, the UK and Scandinavian countries pursuing similar ambitions. 
Lahoud said that as demand for clean energy rises in Europe, the key concern was to overcome logistical and contractual hurdles and bring the technologies to the market fast enough.  
"As a contractor, we are fully geared to handle the accelerating demand for renewables in Europe and elsewhere, but the supply chain won't cope with our expectations. Commodity inflation, minerals shortage and logistical challenges have all combined to create major industry hurdles that need to be addressed urgently," he explained.  
If TenneT and other operators wanted to cater to the accelerating demand for clean energy, it would require dedicated framework agreements and partnerships along with a rethinking of the global supply chain, he added. 
At the same time, Lahoud cautioned, the era of oil and gas was far from over. "Hydrocarbons are being used in everything we see – from plastics to pharmaceuticals and everything in between. If we ask for electric vehicles, what will power the manufacturing of the EVs? Do we have enough power plants that can run on renewables? Hydrocarbons are still needed, but the question is how we can produce that barrel with the least carbon footprint."