Moving forward in the energy sector requires collaboration
Nov 08, 2021 by Energy Connects
Energy Connects in conversation with Rami Qasem, the Executive Vice President, Digital Solutions at Baker Hughes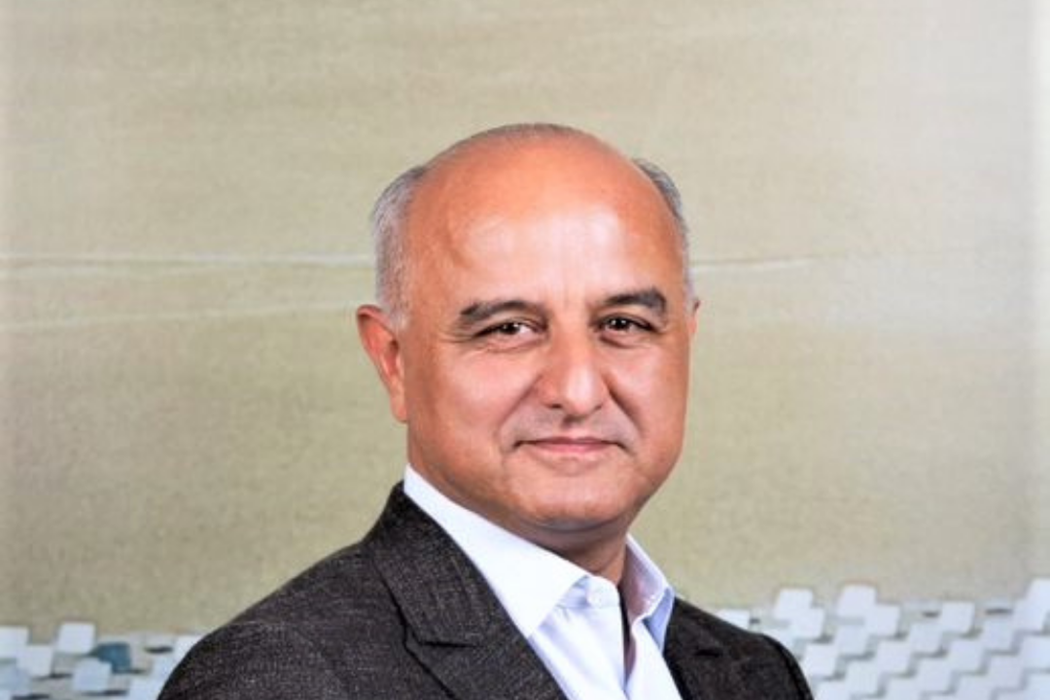 What is your role, and what are your contributions to digital transformation in the energy sector? 
My association with Baker Hughes dates back to 2017. Leveraging my experiences in the energy industry, I'm focused on developing essential solutions for the industry, in areas such as condition monitoring, sensing, control systems, cybersecurity, and industrial inspection. I'm excited to assist our customers in taking steps toward a more sustainable energy future. 
Starting as one of the leading oil field service providers, we have established Baker Hughes as an energy technology company with a broad range of digital capabilities in our portfolio. When we initiated this transition three years ago, our goal was to revolutionize the business by starting with ourselves and becoming a trailblazer in the industry's transformation. 
What are the initiatives by Baker Hughes to help customers who want to take a step towards a sustainable energy future? 
In line with the needs of modern-day businesses to increase their efficiency and maximize profits, confronting digital transformation challenges has become a necessity. We are at a juncture in which digitalization has become integral for the future of businesses.  
The pandemic has accelerated the digital transformation of industries across the world, and there was an evident surge in the usage of digital capability more than ever even amidst all the challenges posed by the pandemic. This, in my opinion, is an effort to boost efficiency and productivity while minimizing emissions. In such circumstances, every industry must function more consistently, efficiently, and digitally than ever before. Customers expect us to go forth and transform the energy industry in these unprecedented times, with the technological breakthroughs represented by the Fourth Industrial Revolution (4IR). 
Digitalization and collaboration with an extensive network of partners are instrumental for managing and optimizing technological innovations of industries. A successful digital transformation is a culmination of the right set of tools with the right expertise and guidance to drive the process. It is where Baker Hughes Digital Solutions becomes integral. 
For instance, through our partnership with SABIC, we provide critical plant-wide asset health monitoring, analytics, and data protection for 1,200+ assets at 16+ SABIC sites in Saudi Arabia.. The alliance with SABIC will deliver localized maintenance, support, and more streamlined, assured access to Bently Nevada's full suite of hardware, software, and services, including the System 1 platform.   
This alliance ensures SABIC will benefit from local in-country support and timely access to critical industrial asset performance management solutions to drive reliable, efficient operation. 
Baker Hughes has technology that can optimise flare operations, reduce methane and we now estimate could save up to 80million tons of CO2 equivalent emissions for oil and gas companies, the equivalent of taking 18 million cars off the road. 
How difficult is it to bring in a conversation regarding digital transformation? 
In this post-pandemic phase, I see a very positive trend towards digital transformation. Industrial leaders are keen to implement new innovative technologies that enhance efficiency in terms of transportation, communication, etc. creating a significant shift. As with traditional companies, transformation to a digitally driven system is integral for the survival of their business or it will affect the overall functioning of companies be it with organizational structure, customers, or stakeholders. 
How can we leverage technology to minimise emissions from the oil industry? 
Technological innovations will play a pivotal role in the oil and gas industry's vision of a sustainable energy future.  Of late, many companies in this sector have been employing a widening range of technologies and solutions to become more sustainable, reduce costs and ultimately cut their carbon footprint. Technologies will also enable companies to adapt to greater acquisition and use of renewable energy while streamlining and enhancing their processes. 
With regard to data management, data analytics systems and tools can help overcome some of the operational complexities in the energy industry. It will also facilitate quick returns in yield, while reducing ecological impact by reducing wastage, accidents, and bottlenecks. 
We see a number of trends - an increasing demand for remote operations capability; business need for complete confidence in their health and reliability of their industrial assets and most importantly, the imperative to navigate the energy transition.
Which part of the production process is more resistant to transformation? 
In the energy industry, the implementation of remote work is largely complicated due to the nature of the technical processes involved in it. Though we faced difficulties in adapting to the concept of remote working initially during the start of the pandemic, now we are witnessing adaptability. 
Many companies are now implementing remote services, and it is slowly becoming a norm in the industry. Based on this, I can say we are evolving. Furthermore, there is also the requirement for many cloud-enabled solutions. To increase the operational efficiency in the energy industry, the digital transformation of other supporting sectors is essential. 
What is the next big thing associated with energy companies adopting digital solutions? 
One crucial challenge faced by energy companies is achieving value from digital technologies and for this, energy companies must commit to digital transformation.  
The use of automation technology has become vital due to its potential to create opportunities, reduce costs and improve safety. For example, as you may know, the oil and gas industry uses drones to mitigate leak incidents that could have huge impacts on marine habitat. 
Another technological intervention is cloud-based computing which allows companies to store their data, enabling them to use it later to make better decisions and identify problems.   
With its enormous potential to redefine the energy sector, the Internet of Things (IoT) contribute to monitoring operations and IoT devices are beneficial for remote management and health and safety. It is now the optimum time for companies to redefine their strategies and take decisions regarding the implementation of digital technologies for a sustainable future, as digital technology is emerging as a major driving force in the industry.  
In the near term, we are seeing this most powerfully in how digital is enabling businesses to increase those three key capabilities: remote operations, industrial asset health and reliability and progress towards the energy transition by making hydrocarbons as efficient as possible and enabling the transition to cleaner forms of energy.
Do you think the digital transformation will create more job losses? 
I don't think the digital transformation will have an impact on the requirement of manpower.  Manpower is still essential, considering the need for skills development and technology is a tool to enhance efficiency. Technologies do not just substitute certain tasks and they complement others instead. It will also generate more job opportunities to meet the increasing demand for new products and services as there is robust competition in digital transformation in all industries. 
How to harness technology to make sure the world is moving towards a net-zero? 
Net-zero can be achieved if there are collaborative efforts between firms across industries in close association with regulatory authorities. Companies must adopt a transparent policy in sharing any information about energy consumption proportional to their digital products and services. Building a trusted data infrastructure for net-zero, optimizing our digital carbon footprint, and setting research and innovation challenges to digitalize the energy transition can also accelerate the process to achieve net-zero.