Energy companies need to act now to shape their businesses
Nov 15, 2021 by Energy Connects
OMV Group CEO and Chairman Alfred Stern outlines the significance of global framework conditions for the industry and describes how a sustainably successful future can be achieved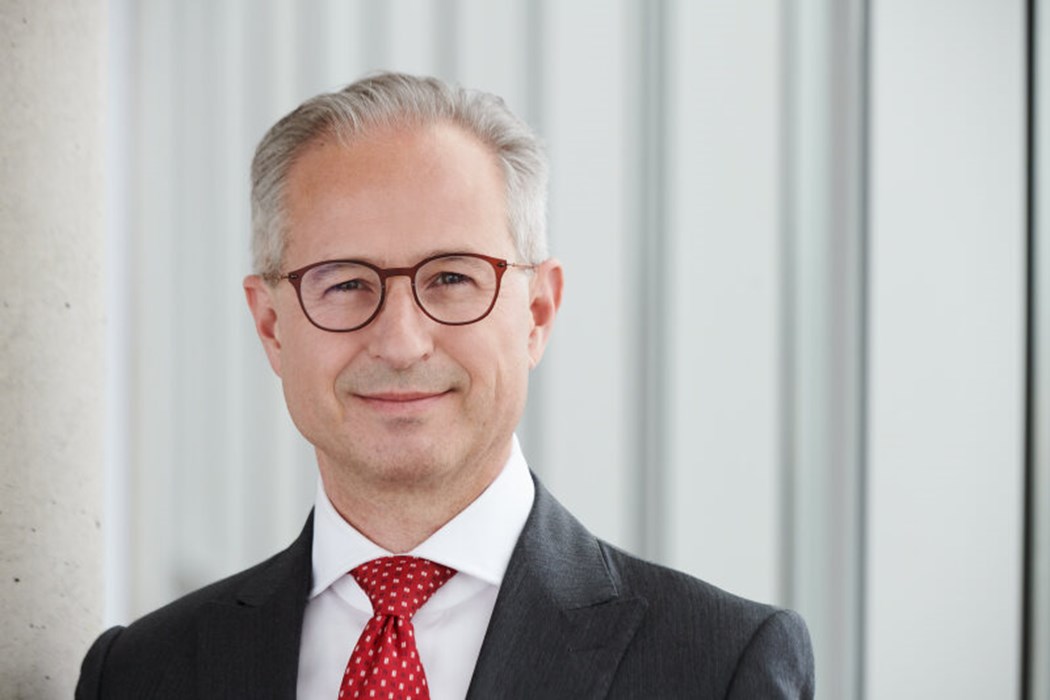 The UN Climate Change Conference COP26 has reaffirmed the urgency of climate change as the top priority on the global agenda. How do you assess the situation for the oil and gas industry? 
The effects global warming poses on our industry could hardly be clearer. Climate change is a matter of fact, customer awareness is increasing, and regulatory frameworks are getting stricter. All this results in a changing demand structure. Fossil fuels will face pressure, while demand for energy will continue to increase. I think our industry has recognised the challenges and is taking its responsibility seriously. Companies need to act now to shape their business to succeed in this new environment. 
What does that mean in concrete terms? 
This transformation concerns all of us. While I believe that, on the one hand, we need a global shift in consciousness, I am also convinced that innovation and technology must deliver substantial contributions. Reduction of CO2 emissions and waste will obviously be key. Not only do we have to reduce our own resource consumption as well as Scope 1 and Scope 2 emissions, but we also must adapt our product portfolios and business models to the climate challenge. It will not be one simple solution. Beside moving to renewable energy such as photovoltaic or wind, chemicals and circular economy can play a major role in reducing GHG emissions. Our lifestyle today and our prosperity are founded on access to cheap energy und mobility. Of course, we must continue to improve global living standards. But at the same time, we'll have to find ways of decoupling economic growth from resource constraints.  
Climate change is a matter of fact.
Against this background, what are OMV's strategic priorities and key focus areas in the years ahead? How much of it is shaped by the energy transition and the focus on sustainability? 
OMV has posted successive record results in recent years. This is thanks to its solid business model, expertise along the entire value chain, highly qualified employees, consistent internationalisation, and a strong focus on digitalisation. At the same time, we have set the course for extending the value chain in the direction of chemicals, materials and the circular economy to align the company with a sustainable and climate-compatible future. Materials in use today help make vehicles and airplanes lighter, energy transmission more efficient and thus the world more climate-friendly. This is just the beginning, but we see a wide range of options to contribute to reaching CO2 targets. Besides recycling, we are looking and investing into carbon capture and utilisation, sustainable plastics, biofuels, green hydrogen and e-fuel projects, to name but a few. This will all be considered in our new corporate strategy, which we are currently developing and which we will present in the first quarter of next year. 
This is just the beginning, but we see a wide range of options to contribute to reaching CO2-targets.
While many oil and gas companies today are trying to pivot in the direction of renewable energies, OMV took a rather unusual step by acquiring a majority stake in Borealis – a clear move towards chemicals. Can you explain the rationale behind this decision? 
First, we perceive chemicals as a core pillar of OMV's future and we are firmly convinced of the potential of plastic circularity. Having said this, Borealis is not only a long-time partner but a fantastic strategic fit for OMV, as it shows strong performance in the polyolefin and base chemicals businesses as well as in circular economy. Combining the mechanical and chemical recycling potentials of OMV and Borealis, we can become a leading player in the circular economy, which will be a key element of not only OMV's operations, but also of a more sustainable future. We see examples of up to 100% recyclability in different areas. This could become an extremely important lever. Already today, we are one of the few, if not the only, company offering chemicals and materials which are based on either mechanical or chemical recycling, or renewable feedstock.  
But we must act in time, responsibly, with focus and consistency.
Given the current global situation, you sound quite optimistic when talking about the industry's future. How come? 
I think we have to be positively realistic. There is no doubt that we are facing a very significant and serious challenge. At the same time, we have every opportunity to turn the tide. But we must act in time, responsibly, with focus and consistency. We must take advantage of all the opportunities that research, innovation and technology offer us, and we must find radically new forms of collaboration, in our industry and beyond, with science, politics and society. What else can we do but succeed? 
What role will the Middle East region play in OMV's future strategic considerations? 
This region will continue to play a key role. It is not only our hub for Asia as the world's largest growth market. It is also home to Mubadala, OMV's second largest shareholder for 27 years now and our partner shareholder in Borealis. And there are our close business ties with Abu Dhabi National Oil Company (ADNOC), which materialise alongside other projects in our successful Borouge joint venture with Borealis and ADNOC. We see a lot of potential for a joint successful future in these long-lasting partnerships.