Additive manufacturing to disrupt oil and gas industry
Nov 10, 2021 by Energy Connects
Energy Connects talks with Sastry Y Kandukuri, Ph.D., a Senior Principal Consultant at DNV about additive manufacturing and its influence on oil and gas industry.
What is additive manufacturing? 
Additive manufacturing is an industrial production name for 3d printing, which is well known in the general public. So, additive manufacturing is a computer controlled manufacturing process that is capable of fabricating products directly from digital finds, without tools and molds using a printhead that supply material and using that material to be dimensional objects are built up layer by layer into a three dimensional format in a predefined path.  
How different is this from conventional manufacturing? Why do we call it additive manufacturing?  
It is because there are a number of around 15 to 20 or even more competing conventional manufacturing techniques to produce parts or objects, most of them all follow one pattern. This means they make a bulk part and substance subtract the material whereas additive manufacturing only builds or adds material that isn't there. So, you ideally don't require a lot of machining, which is very common in conventional manufacturing. 
The second difference from conventional manufacturing is that most of the manufacturing techniques require heavy machinery, large factories, tools, molds, and very skilled personnel to be there. However, additive manufacturing machines can be the size of a truck or a small car.  
How do companies in oil and gas use additive manufacturing? 
Companies in oil and gas industry use additive manufacturing (AM)  to improvise the efficiency of their  material supply chains and the potential gains include shorter lead times for sourcing parts, and less need for storage as digital design files replace physical stock. By enabling on-site production, additive manufacturing also eliminates the need to transport some components, thus reducing the carbon footprint of operations. 
Driven by digital connectivity and the distributed manufacturing capabilities of additive manufacturing, making equipment and components could shift away from centralized manufacturing. It could move instead to locations exactly or close to where the products will be used, such as on an oil platform.  
Additive manufacturing technologies also help to extend the functional life of ageing oil and gas assets because some replacement parts that obsolete are hard to source but easy to repair by AM route. This could extend the lifespan of that part and reduce the lifecycle cost of equipment.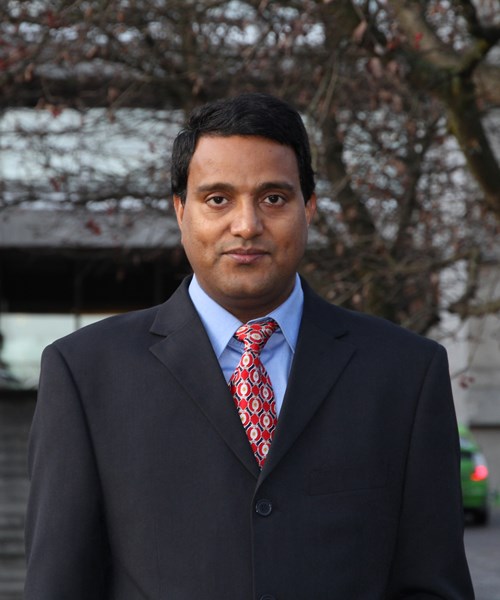 So I want to understand more about how companies make sure that these parts are of quality? 
Issues of trust remain key to additive manufacturing gaining acceptance. For example, the lack of a systematic qualification process, standards, and specialized knowledge of additive manufacturing towards qualification and certification of printed components and materials.  
The next issue is whether these parts survive in the harsh environments. DNV is leading collaborative projects to bridge these gaps by providing technical standards and guidelines for qualifying and certifying equipment, processes, products, materials and personnel. 
We are using our age-old strategy of experience, called technology qualification which is a systematic approach to qualify a new technology by ensuring traceability throughout the process, from the determination of functions, targets and expectations to relevant failure modes, qualification activities and evidence. So, we have developed new AM standards using our existing  and the new knowledge to bring confidence in this novel technology, and improve the likelihood of its wide spread commercialization. 
Some of the aspects in our qualification standards are quite innovative. They provide a reliable way to qualify parts without compromising the quality or adding significant qualification costs. 
Additive manufacturing, making equipment and components could shift away from centralized manufacturing.
How can you implement the technology in critical areas? 
When we made our standard for qualification and certification, we proposed three criticality levels to categorize additive manufacturing parts. These three additive manufacturing categories (AMC), are designated as AMC 1, AMC 2 and AMC 3. The three categories reflect increasing criticality, hence there are increasing qualification requirements from AMC 1 to AMC 3.  AMC 1 is intended for low-critical parts, AMC 2 for medium critical and AMC 3 for high critical parts. 
 Most of the companies that started with the low critical parts, now moved to medium critical after getting the confidence in the process, and they are moving into medium and high critical parts., Recently we have seen several examples of high critical parts that are qualified using our standards and deployed safely.   
For the long term survivability of the supply chain companies and also the sustainability of manufacturers in the digital era AM adoption has become inevitable
How fast is the demand for additive manufacturing now? 
We have seen in that  COVID19 pandemic has put tremendous pressure on supply chains, that supply chains are often cut and the flexibility of supply is reduced and also we have seen the consumption levels were erratic and as a result fluctuations in oil prices have been amplified and instability in the oil and gas market has increased. So, this has actually led to a situation where there is an urgent need for a very sustainable and a flexible supply chain based on AM with distributed manufacturing capabilities that can adopt to varying demands for part supply or other logistic issues.  
For the long term survivability of the supply chain companies and also the sustainability of manufacturers in the digital era AM adoption has become inevitable. Many end user companies are giving signals that they will switch to suppliers that can meet their new requirement for a cost-effective supply chain. So, there is indeed a rapid demand for AM based supply chain and of course,  growth rate of AM adoption may depend on the encouragement they would get from  demand drivers. 
Moreover, with general awareness on climate change as well as new regulations based on Paris Climate Accords, an international treaty on climate change, adopted in 2015 the concept of the "carbon footprint" has risen dramatically in recent days. Perhaps no conventional technology offers greater potential to reduce the carbon footprint of manufactured products than additive manufacturing. The measures oil and gas companies taking to meet their greenhouse gas emission targets from company operations stimulated the further demand for accelerated adoption of AM now.