How COVID-19 has lead to an increasing demand for process automation
Mar 21, 2021 by Energy Connects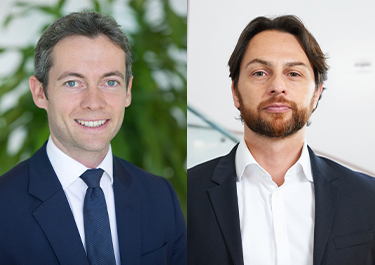 Bjorn Ewers, Managing Director & Partner at Boston Consulting Group (BCG) and Jean-Christophe Bernardini, Partner & Associate Director at BCG explain why the global pandemic has resulted in an increased demand for process automation solutions
Is there an increased demand for process automation in the energy sector since the start of the global pandemic?
The global pandemic has made remote working a norm in a multitude of industries, and the oil and gas is no different. What we also see in the oil and gas industry is a reduction of personnel due to cost reductions, energy companies accelerating their digital programs, and a pursuit of change in their strategic direction to better manage their assets. These increasing trends are complemented by companies' requirements to reduce their operating costs in light of falling oil and gas prices, although it is also important to appreciate that companies have still had to manage workforce logistics, an area where complexities multiplied when operating remotely because of the pandemic.
Looking at the increasing demand for process automation, the offshore asset is an area of particular interest and relevance. Reducing risk exposure, providing a safer working environment, and completing all operational processes without delay are simultaneous priorities – all of which can be attained through the simplification of processes. This is where process automation can help.
Related solutions enable the remote operation and management of assets, which ultimately means unmanned facilities and centralised operations and control rooms. Meanwhile, additional values from process automation are the centralization of data flow and data and process recovery.
These solutions are key for companies to remain competitive while mitigating their losses – optimising costs and reducing project delays through efficient, streamlined processes across the value chain. Process automation is projected to have a potential added cumulative value of US$220 billion by 2025, emphasizing the scale of productivity, impact on project development and efficiency of remote workforces that securely come with process automation.
Will the new way of working that COVID-19 has brought about mean increased use of process automation?
The concept of 'new ways of working' is not new, but the impact of the pandemic has resulted in a shift of operating philosophies witnessed across the supply and value-chain. With office-based personnel and practices migrating to a virtual setting, manual processes cause delays across the core and supporting operations. Moreover, ensuring employee safety has become the utmost priority for all companies – physically and from an operational perspective.
We are currently seeing manual and routine inspections in hazardous areas being automated, allowing for an approximate 6 percent of reduction in accidents and injuries. Aside from being a key enabler in streamlining and simplifying critical processes to avoid delays, process automation has also ensured productivity and efficiency in remote workforces in a secure way to allow uninterrupted project development. These factors, together with those previously mentioned, mean process automation will continue to evolve in terms of popularity, demand, and adoption.
What advancements in automation technologies are going to be a big game-changer?
Unmanned operations have had continued interest and implementation in the oil and gas sector, one that will likely implicate how oil and gas companies operate for years to come.
Looking ahead, we can expect to see on-site operations become centralised with all aspects being run and controlled remotely by experts, and improved safety and risk management will become apparent. Central control rooms will drive operating expense reductions in terms of facilities due to fewer operators required in facilities and fields – further changing the strategic direction for unmanned facilities and driving the centralisations of activities and operations.
At the same time, decision-making cycles will also be reduced. Operators will have a centralised view of all operations and information relevant for their processes, while automated well-control will allow for better well management – eventually prolonging its life cycle by mitigating production issues and enhancing production performance to give operating companies a competitive advantage.
What are the main challenges that the industry faces in adopting greater automation solutions?
Any innovation or technology in the oil and gas sector will always be accompanied by challenges and process automation is no different. The main issues facing the industry in terms of adopting greater automation solutions entail three dimensions – people, scale, and tools.
The first and most common is people, with workforce reluctance or resistance being the fundamental reasons behind most digital solutions being unsuccessful. A lack of willingness in the adoption of technologies from personnel stems from the fear of how technological solutions could change many aspects for an employee, be it job stability, organiational culture, or their capabilities in relevant business functions. Moreover, another element is an inadequate understanding of what these solutions offer and the value they add to the business - expectations need to be managed on what solutions can deliver and the particular processes that can and should be automated.
The second most important challenge is current infrastructure and scalability. Many assets do not have the connectivity and sensors needed to automate certain processes – and IT infrastructure is required to centralize data, handle the anticipated large volume of data that is required, and overcome connectivity complexities. Furthermore, commitment from all leadership figures is required to help break down silos across companies and promote the solutions for successful adoption and scalability. When accomplished, a host of benefits can be captured, including program acceleration, no delays, less risk exposure, centralisation, process simplification, cost optimisation and reduction, and more.
Do you feel there is a growing need for regulatory compliance in the automation industry?
As many of the automated solutions target risk management, there is sizeable demand from employees for these implemented solutions to comply with regulatory standards to ensure the safety of the solution. Regulations will be required to better design the decision-making process of automated solutions and to preserve the added safety value the solutions provide.