Wintershall Dea rising to the challenges facing the energy sector
Nov 19, 2020 by Energy Connects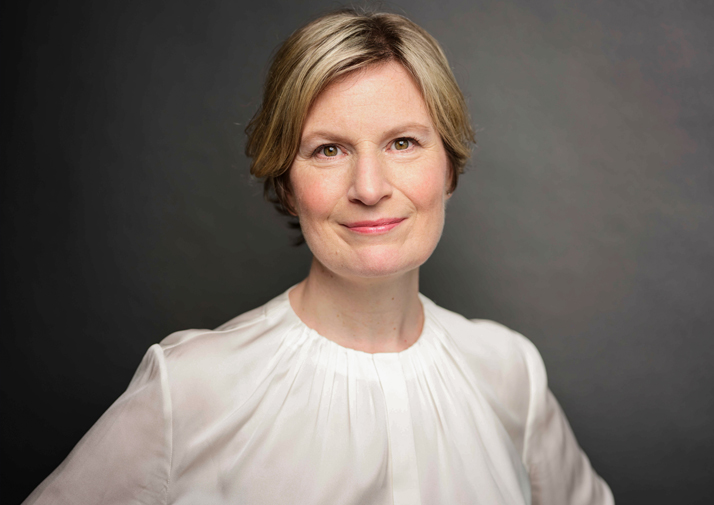 Dawn Summers COO Wintershall Dea talked exclusively to Julian Walker about the challenges of operating during COVID and what the company is doing in the energy transition space
You became COO in June – how challenging was it joining during the COVID-19 pandemic?
I've really enjoyed my start in the role and I'm excited to be a part of this business – Europe's leading independent gas and oil company. It's very exciting to be a part of a team which is committed to shaping the future of energy and securing growing energy demand in a sustainable way.
But of course, starting at this time certainly has its challenges. Settling into a new role is not so easy when you can't meet all your new colleagues face to face. However, following the merger last year Wintershall Dea had already invested a great deal in digital solutions, which made the transition to home-working relatively straight forward. So while it's frustrating not to be able to travel and meet my new team mates, it provides us all with an opportunity to think differently and to evolve the ways in which we operate and connect with each other. Working digitally certainly makes it easier to be present in so many different ways: for instance at Townhall meetings with our team in Abu Dhabi, Stavanger, Cairo and elsewhere.
From a business perspective, the pandemic and commodity price situation has meant a full in-tray since day one. We, like everyone else in the sector are facing new challenges and we are rising to them. Our business was set up to be ready for all weathers, and we are well positioned: with low production costs, stable production, major projects coming on-stream, and a great track record in exploration. We will continue to focus on operational excellence and becoming more resilient, despite the challenges we face. 
What is Wintershall Dea doing differently since COVID hit and has it changed how you will do business in the future?
Our top priority is always the safety and wellbeing of our employees. We quickly implemented special procedures at operational sites and implemented home working for offices, which minimised the risk to our employees and enabled the continued supply of energy to the market without interruptions. Naturally, the way we operate has changed and continues to evolve, which I believe provides us with a huge opportunity to learn, be innovative and embrace more flexible and more efficient ways of working.
In October we announced Flex Forward, a hybrid working model for after the pandemic. It is designed to enable the best of both worlds: collaborative teamwork, with a high degree of flexibility for our people. Under our Flex Forward model our colleagues worldwide will have two core team days in the office, and then work as they wish for the rest of their week. This is a great example of using what we have learned and experienced during COVID to drive a better outcome for our people and our business. 
You cover a big remit of countries from the Middle East to the UK, Netherlands, Germany and Norway – how has each region dealt with COVID-19 and low oil prices?
Yes, I'm responsible for our European, Middle East and North Africa businesses, so quite a diverse and exciting portfolio, where the situation in each country is very different. We take pride in continuing to work closely with the respective Governments, local authorities to minimise the impact of COVID on the industry and in the communities in which we operate. For example, in Norway, the government has announced a set of very helpful temporary tax measures which aims to support our industry in delivering continued operations and for future developments. We fully appreciate this and will ensure these benefits are used in our future investment decisions. 
How important is the Middle East region to Wintershall Dea?
The Middle East is one of the most important regions worldwide for our industry and is an important growth region for Wintershall Dea. This year is a special one for us: we are happy to be celebrating the 10th anniversary of our presence in Abu Dhabi.
In 2010, Wintershall Dea opened a representative office in Abu Dhabi, as a first step towards growth in the Middle East. We have also proven our technical capabilities in drilling appraisal wells at Shuwaihat, which in turn helped secure our current position as a partner to ADNOC for the huge Ghasha Concession project.
So today we are delivering on our long-standing growth goal in the Middle East, and our business in the UAE now sits with Brazil and Mexico as growth regions for Wintershall Dea; alongside our established regions of Germany, Russia, Norway, Argentina and Egypt.
Will Wintershall Dea focus more on gas in the future?
We say very deliberately that we are a gas and oil company, not an oil and gas company. We believe gas is at the heart of the energy transition and has a clear future in a low carbon world. So our firm intention is that gas will continue to hold a large share – around two thirds – of our overall production. Gas will have a particularly significant role as we look ahead to a world in which hydrogen has an increasing role to play.
What is Wintershall Dea doing in the space of energy transition?
Climate change is the biggest challenge facing the world, and we will be a part of the solution. There are three areas where we currently contribute. Firstly, producing in the most efficient way, to reduce our own emissions. Secondly maintaining a gas weighted portfolio.
The really exciting third area is hydrogen and carbon capture and storage. Our CEO Mario Mehren has said that in a net-zero-carbon world in 2050, he expects Wintershall Dea to be leading in CCS and hydrogen. We see a significant role for both.
Earlier this year we established a dedicated hydrogen and carbon management team to lead and drive our work in this area, and we are involved in numerous projects already. For example, a research partnership with the Karlsruhe Institute of Technology in Germany, to pursue so-called turquoise-hydrogen. This is looking at industrial scale application of methane pyrolysis, a process which enables the methane in natural gas to be split into gaseous hydrogen and solid carbon. The hydrogen can be used as a CO2 free fuel, and the carbon is easily stored, or can be used as a valuable industrial material. And on the CCS side, in Denmark we are a part of the Project Greensand consortium for offshore CCS.
These are just two projects, and in the very near future, we hope and expect to have more to say about what we'll do to drive CCS and hydrogen forward.
Wintershall Dea has always invested in technology – what is going to be the focus going forward in terms of technology?
It's hard to pick a single area! Our focus is on making smart investments and executing to the highest standards across the board. Technical innovation like hydrogen and CCS are very important. However, equally important is continuing to build on our technical expertise in sour gas - which made us an attractive partner for Ghasha; or continuing to develop our world class drilling expertise - the extreme extended reach and horizontal drilling we are delivering in Germany and the North Sea. 
To pick one particular area for our future, digitalisation is exciting and holds clear potential to be transformative, for us as well as for the wider sector. ADNOC and the UAE are investing heavily in impressive digital innovations, in areas like artificial intelligence, for our sector and for the economy and society overall. For our part we are developing and scaling up those digital solutions that can have the highest impact on sustainability, safety, and our operational and financial performance.
How is Wintershall adapting to the new digital world?
Very well. In terms of our day to day work, we've handled the transition effectively. Following our merger last year we had invested significantly in our IT infrastructure. Before the pandemic started we stress tested our whole team in Germany working from home, successfully. So we were set up well and the transition has been smooth.
To look more widely at what 'a new digital world' means for the energy sector, we see investment in digitalisation as essential. Our approach is to look clearly at how we can improve processes and performance by applying digital solutions that are scalable across our business. In practical terms that means solutions like virtual flowmeters, to optimise production, or our Exploration Advisory Tool, an AI based search engine that can speed up early phase exploration studies. At the heart of these solutions is an attempt to make better, data-driven decisions, and to make those decisions faster.
Personally, how have you adapted to living under COVID?
COVID has re-calibrated everything: work, life and play! And it is heartwarming to see how communities from all over the world are pulling together and supporting each other to get through these very challenging and uncertain times. 
I think the first 2-3 weeks of lockdown were for me the most vivid. A real sense of bewilderment tinged with a sense of fear or uncertainty, which I think we were all feeling, on both a personal and business level, as events unfolded at a scale and speed no one expected.
As lockdown measures came into effect, I found myself being concerned over simple but important things like home internet connection, to much larger issues such as how we could continue to deliver much needed energy into our communities. Most importantly, how long this would go on for and what we needed to do to keep ourselves, family, friends, colleagues safe and well. In those few weeks, we were put in a situation where we had to adapt very quickly - a time we will never forget.
It has certainly not been easy, however I believe that we will get through this and we will see opportunities to make fundamental changes in how we live and work in the future.