Digitalisation taking off in the energy sector
Mar 03, 2020 by Energy Connects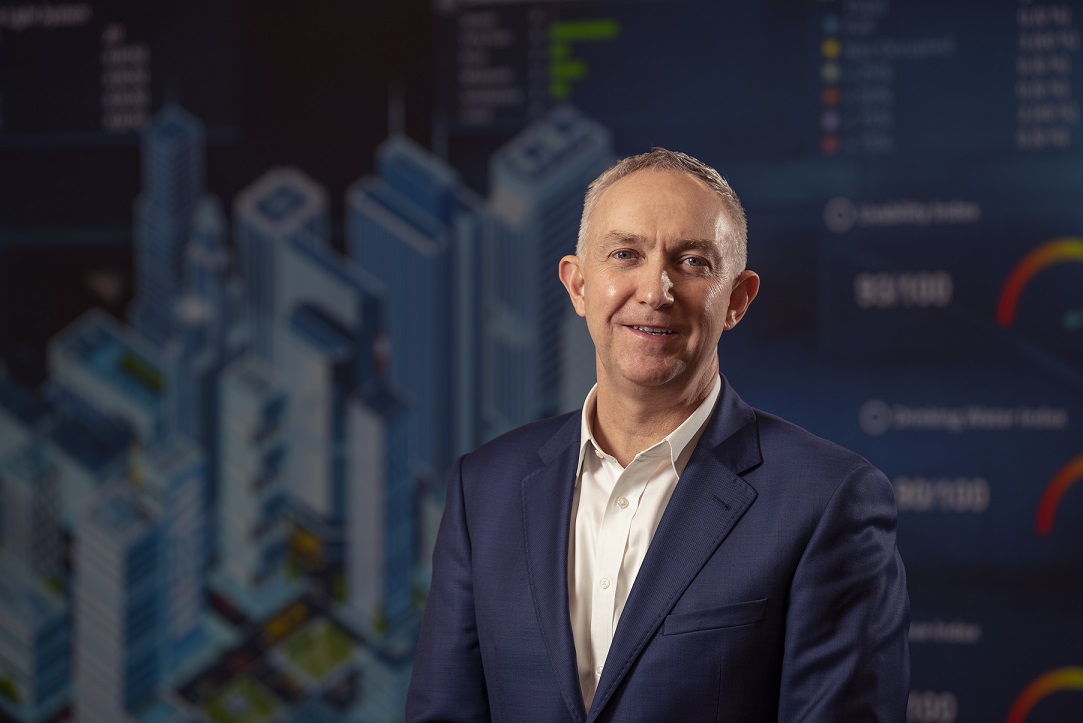 Craig Hayman Chief Executive Officer of AVEVA, the engineering and industrial software company, spoke exclusively to Julian Walker about why digital transformation is coming in a big way to the energy sector and how it can benefit companies and customers alike
AVEVA is a software company focused on the industrial sector for over 50 years. It started out of Cambridge University in the UK and it is proud of its academic heritage. "We employ over 70 people with PhDs and have over 4,000 employees," said Hayman. The firm is listed on the London Stock Exchange. In the last two years, its business has tripled in size in terms of revenue and in the last 12 months, its market capitalisation has doubled. AVEVA's revenue is about a billion dollars a year.
"I think our focus on our customers and the digitalisation of the industrial sector is one of the reasons for our success. We have a major shareholder in Schneider Electric who has a 60 per cent stake and they are also a business partner. We have benefited from this coming together," he said. Hayman touched on the merger in March 2018 with Schneider Electric's industrial software business.
"Together, Schneider Electric and AVEVA form a complete enterprise solution that goes beyond compatibility – there is a shared history and close relationship driving mutual innovation and product optimisation. Since combining with Schneider Electric nearly 24 months ago, AVEVA is positioned as the first company in the engineering and industrial software market to comprehensively address the end-to-end digital transformation imperatives with an integrated portfolio of solutions that deliver efficiency, unlock value and empower people across the lifecycle of capital assets and operational value chains."
He added: "By joining Schneider Electric's energy management and automation systems with AVEVA's software, customers are able to benefit from solutions, which boosts visibility and control across the entire industrial lifecycle. Our integrated portfolio capability harnesses the power of technologies such as artificial intelligence, extended reality (XR), digital twin and cloud computing, coupled with the rich functionality of its industry leading applications. This capability enables companies to realise capital project efficiency, edge to enterprise visualisation, optimised value chains, safe and reliable operations, and a workforce empowered with actionable decision support."
 Digital transformation
The energy industry is really starting to see digital transformation take place and Hayman believes this is long overdue. "The energy industry is one of the last industries to use digital technology at scale. So if you think about the major technology trends like AI, cloud computing, machine learning and big data, these trends allow the energy sector to transform themselves to be substantially digital now but other industries have been using these tools. Now it is the turn of the energy sector to embrace digitalisation," he explained.
"Cloud computing helps reduce the cost of delivering technology to an all-time low. Digital trends such as AI and machine learning are impacting all of our lives. Now applying these technologies to the oil and gas sector is having a transformative effect on the industry. Two years ago many of our customers were just beginning to understand industry 4.0 and digital twin. Now most of our oil and gas customers have begun their own digital transformation journey."
The digital transformation journey that many energy firms are now undertaking is a major reason why AVEVA has had a successful last few years. "Innovations within the energy sector is moving rapidly and our customers are looking for a partner to help them go through the transformational journey," said Hayman. Focusing on digitalisation AVEVA is looking to provide innovative industrial software to transform the oil and gas industry.
"Our software solutions and platform enable the design and management of complex industrial assets deploying Industrial IoT (IIoT), Big Data and Artificial Intelligence to digitally transform industries. Our portfolio provides a digital thread across the capital asset lifecycle and operational value chains, providing real-time access to relevant and useable information at every stage and enabling customers to automate actions and make more informed decisions that help to create new ways to deliver cost savings or production efficiencies, reduce risk and to maximise margins. Through a combination of digital transformation and human insights, we help organisations manage and design assets more efficiently, increase output, reduce maintenance costs, increase safety and reach their sustainability goals."
AVEVA is not just sitting on its laurels when it comes to talking about innovative technology. The UK firm spends a lot of time and resources on research and development. "We spend US$130 million a year on research and development. Most of this goes into new capabilities, new products. We have 150 teams of ten people and every 90 days we re-prioritise what the teams work on based on feedback from the customer. This allows us to deliver a lot of innovation," explained Hayman.
Middle East Focus
AVEVA sees the Middle East as an important growth area and the UAE is one of the fastest growing parts of the business. "The Middle East is an exciting region to be in with visionary projects that are leading the way. They include companies such as ADNOC, Saudi Aramco and NPCC, which have incredible teams that are driving digital rapidly. They are being noticed globally for the aggressive stance in their digital approach," said Hayman.
Digital investment priorities
AVEVA recently conducted a global survey to identify the key investment drivers for digital transformation. The survey was conducted with 1,240 decision makers in ten countries in EMEA, North America and APAC across nine industry verticals. "The focus was on what are the priorities around digital transformation because we are trying to understand how companies are thinking about it," explained Hayman.
The research showed that there is a strong demand across both industries and markets to implement advanced technologies such as Artificial Intelligence (AI) and data visualisation to make sense of vast data streams in real time, with 75 per cent of respondents globally prioritising investment in AI and analytics. Hayman talked about how the survey identified three key global investment priorities for companies when it comes to embarking upon the digital transformation journey.
The first priority focused around making sense of data, AI and real time data visualisation. "Our survey found that there is a lot more focus on data visualisation here in the UAE, while the rest of the world put AI as more important. In fact, Middle East organisations put 3D visualisation at double the importance compared to the rest of the world. They also put IoT/Edge at double the level of importance versus the rest of the world," noted Hayman.
The second focus was around fostering collaboration in advanced process and engineering design. For example, advanced process and engineering design was the second most important technology (74 per cent) and was in the top three technology priorities across all industries globally, scoring highest among engineering, procurement and construction professionals.
"I think the digital data between the design of a facility and the handover/ operations has been siloed in the past. What we are seeing now is that operators want not just the physical handover but the digital as well. We can see the digital transformation help break silos," he said. The third focus was on setting up cyber security and safety capabilities. Hayman mentioned that the survey showed improving safety and security through technology investment was a priority across all regions, with the Middle East (68 per cent), Australia (63 per cent) and India (60 per cent) particularly highlighting this issue.
Energy outlook
The oil and gas sector is the largest contributor to AVEVA's revenue, according to Hayman. "Out of the 45 per cent revenue generated from this sector, 10 per cent is generated from Capex linked to manufacturing of plants and refineries, and 35 per cent is generated from OPEX linked to operational improvements."
What Hayman is seeing in the energy sector though is that globally the turnover of the oil and gas industry has been steadily declining due to macroeconomic conditions. "A few years ago, the total capital spending on projects by this market segment was $450 billion per annum. Since then it has fallen to $250 billion, but remains steady at $250 billion.
There is huge growth potential for our services as currently the amount of digital penetration in this industry is small and oil and gas companies are definitely investing in accelerating their digital transformation initiatives," Hayman said.
Hayman did end by saying that AVEVA was getting better at operating as a business and the numbers reflect that.
"We have said that over the medium term (three years) we are going to grow our top line revenue above the market. We are growing our margins by 30 per cent. Subscriptions/reoccurring revenues make up about 16 per cent of our revenue. We said we would grow our reoccurring revenue in three years and we have achieved our 16 per cent goal two years early. I think this is a sign that companies want to have access to data."