COVID impact on safe operations and optimising for the future
Jun 23, 2020 by Energy Connects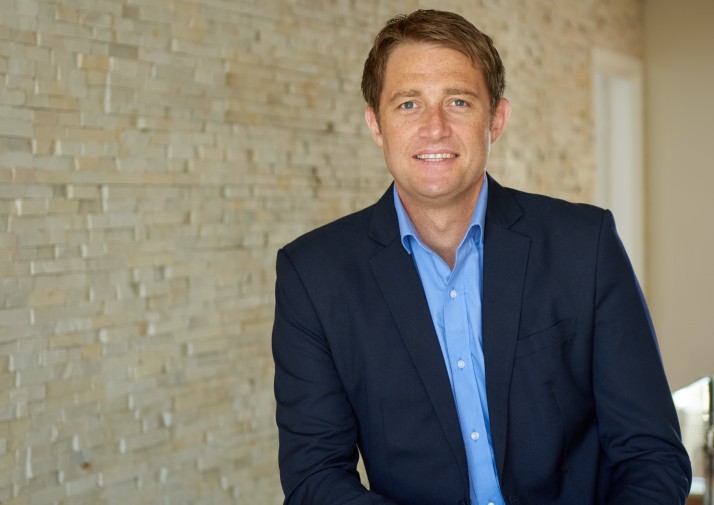 Neil Flemming, managing director of Asset Integrity Engineering spoke exclusively to Pipeline Oil & gas News about the impact of COVID-19 on safe operations and the industries drive for optimisation.
The COVID-19 pandemic and energy price collapse has taken a severe toll on the Oil and Gas industry. What has been the impact on safe operations?
This is an incredibly difficult time for all those involved in the industry. Not only are energy prices at historic lows, but operators are also facing a variety of Government health rulings and other related challenges in response to the pandemic.
We have seen operating companies cancel or defer key maintenance, inspection, and shutdown activities. Many remediation and repair projects have been shelved and inspection backlog is generally growing daily.
In many cases, assets are being forced to operate beyond an already stretched design life, but now with limited maintenance and inspection resources at site. A key challenge many operators have had to balance is the risk of spreading the virus within the workplace against maintaining sufficient manning levels at site which are suitably rested. 
The industry supply chain has also been severely affected in some regions more than others.  We are activity supporting a range of clients where specialist skills or consumables required for sustainable operations are either not available of significantly delayed. We have worked with clients to provide critical engineering analysis, optimise maintenance spares, engineer strategies to reduce chemical consumption and define optimal manning strategies.
Its not all doom and gloom however, and we have seen operators adopt several innovative and effective risk reduction measures to cope with the current situation. The adoption of remote working practices and technology has been an area which has developed significantly and has largely been effective.  We see an increased adoption of this remote support model moving forward.
How was the industry positioned before the COVID 19 outbreak?
The last oil price downturn (and those before it) ultimately created many difficulties for operators in sustaining safe and reliable operations whilst still operating a commercially viable model.  In recent years, major cost cutting was enacted, and in many cases, this was not always executed strategically. For example, manpower was reduced although the technology, process and systems in place were largely kept the same.
We have witnessed the negative effects of this approach from a safety and reliability point of view over recent years.  Integrity and process safety incidents typically lag investment decisions by up to 5 years. Throughout history we know that periods of low oil price have historically been followed by major incidents and even before the COVID-19 outbreak we saw evidence of this trend. In 2018/2019 alone 4 out of the 20 largest ever reported energy losses were recorded.  The root cause of these incidents is not fully defined although time will tell if we are again sadly repeating the events of the past. 
The major concern we face today is that many assets are already operating well beyond their original intended service life and poorly engineered cost cutting measures over recent years are now creating widespread challenges. This combined with the unprecedented effects of the COVID pandemic is a major challenge for the industry moving forward. 
What advice can you give to operators faced with these current challenges?
In AIE we continually learn from other industry sectors and across our varied client base.  We also invest heavily in R&D and this approach drives the adoption of new technology and best practice across the services and software solutions we provide to clients.
Cost reduction and efficiency can be implemented via various strategies across most areas of the business.  Change by its very nature however creates risk and this needs to be managed via a robust management of change process (MOC). 
Oil and gas operations are still inherently inefficient when compared with other industries.  Clients tend to invest heavily in new projects although do not always take a structured and systemic view on asset performance and extending remaining life. Studies show that nearly 50 per cent of budget spent on preventive maintenance can in some instances be eliminated.  It is in this space where AIE focuses and our services and software solutions are geared to drive optimized strategies which create the foundations for operational excellence and all the benefits this brings.
When faced with such economic challenges, the idea of investing additional funds to strategically optimise or restructure operations is sometimes counter intuitive to most.  Operators instead often decide to execute such measures with internal resources, ironically in many cases the same resources which created the original system and of course this has certain limitations.
Fundamentally and above all, operators need to adopt a more sophisticated and long-term approach to plant operations and cost optimisation. A move towards data-driven decision making (DDDM) is essential which involves making decisions and optimisations based on factual data rather than relying on intuition or observation. We have worked with clients to successfully execute DDDM objectives in a number of projects and in all cases we have achieved significant optimisation targets from reducing spares and chemical inventory by up to 60 per cent to optimising inspection and maintenance systems by up to 40 per cent. 
Industry studies report that many companies believe the use of digital technologies can improve asset integrity performance and drive continuous improvement. What is AIE's view on this?
Now more than ever, energy providers and service companies must continuously improve their efficiency to operate profitably. At the same time, companies must maintain the highest standards for safety and environmental protection.
Approximately 36 per cent of oil and gas companies are already investing in big data and analytics. However, only 13 per cent use the insights from this technology to drive their business transformation and Continuous Improvement (CI). This discrepancy highlights how these companies have not always embedded big data and analytics completely into their systems but are just applying the technology piecemeal.
AIE was founded based mainly out of frustration with this situation, whereby most integrity service providers available on the market focused on relentless inspection campaigns and placed limited value on the evaluation strategy or analysis of the data. We also challenged the way integrity management processes were historically designed to be bespoke and were never standardised or fully integrated.
We are strongly invested in the development of digital technologies to drive asset integrity performance and continuous improvement. Through our Veracity software, we are leading the industry to a more efficient, standardised, and integrated approach to how data is gathered, analysed and managed in helping to create and sustain operational excellence. 
What is next for AIE ?
AIE provides remote integrity support through our Veracity platform to assets producing over 2 million barrels of oil per day. AIE remains focused on changing the industry mindset, to move away from relentless onsite inspection and maintenance activities and instead focus on data driven decision making and plant optimisation.
We continue to heavily invest in R&D geared towards advancing our software and data analytics capabilities. In 2020 AIE will launch new machine learning technology and we will also become a paperless integrity management service provider whereby all analysis and field reporting will be executed digitally through our Veracity platform and mobile application.
We are continuing to grow our client base, diversifying into other industry sectors and providing a new range of sustainability services which support the energy transition taking place. We have recently been awarded our first service contract in South East Asia and we have new strategic partnerships in the MENA region soon to be announced. 
The current market conditions are extremely difficult for all involved, however AIE is an agile forward-thinking organisation and our entire service range and skill set is geared to support industry requirements moving forward.