Byrne develops new hybrid genset for equipment rental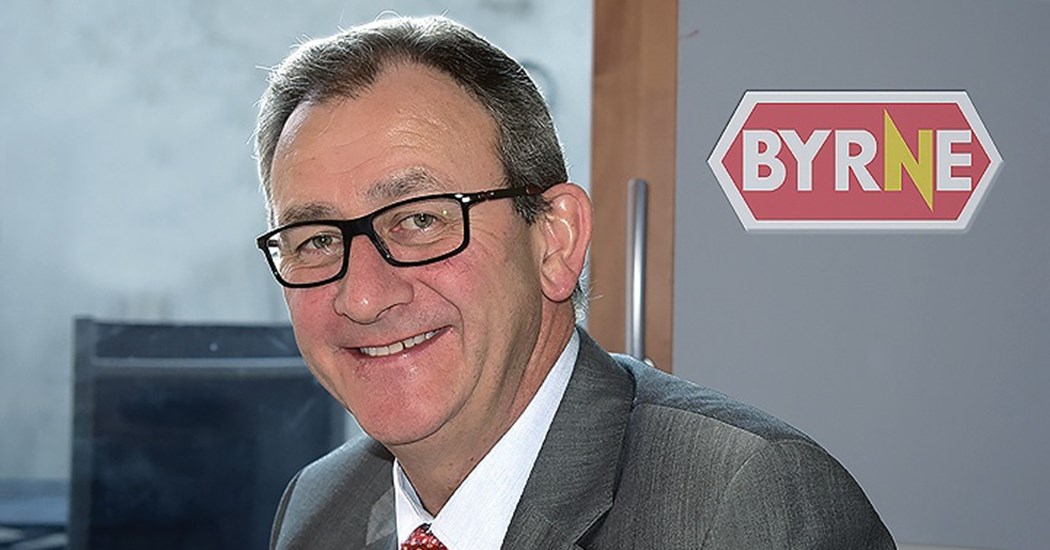 Pat Fallon, Group COO of Byrne speaks about the company's new hybrid genset and how environmental impact of power generation is shifting industry demand
How is Byrne serving the oil and gas industry?
 Since our formation in the early 90's Byrne Equipment Rental has been a supplier to the oil and gas sector across the region, mainly through oilfield service companies and for the most part in the onshore space. Our strategy has changed to meet the more exacting demands of the wider industry covering upstream, mid-stream and downstream sectors.
In recent years we have driven a growth initiative in our business by adding a suite of oil and gas centric equipment to our rental fleets, including our more recent focus on the provision of energy efficient and renewable solutions.
Our objective is to fully understand our client's equipment needs and to respond to these by developing viable rental and lease solutions. We believe the oil and gas industry is not fully served by the equipment rental and lease sector mainly due to the shortage of rental companies that can meet the equipment and service level expectations of the industry - that's the gap Byrne are ready to fill.
"We meet and listen to our customer's requirements to understand their OPEX and CAPEX challenges and to share ideas and offer equipment support solutions that will minimise cost and maximise operational efficiency"
What new technologies is the company launching to address challenges?
Having operated across the GCC for almost 30 years, Byrne Equipment Rental understand the region's climate issues and ensure our extensive fleet of equipment can support our clients requirements. That's why over the last 18 months we've been developing a hybrid product for the market, with specialised lead crystal batteries, bespoke rectifiers coupled with a 1,000-hour service interval engine which requires less maintenance to simplify the powering of off grid cathodic protection installed base stations.
Via a three-year research window it showed us that traditional Hybrid gensets were expensive, have operational difficulties and guaranteed no savings to the end user. We underpin this with a dedicated management system to get the most out of the solution which we have recently launched into the market.
What new trends in the power generation industry will shift demand and therefore impact services and equipment companies?
The environmental impacts of power generation are shifting demand in the industry and driving a need for change. Consumers are seeking affordable, reliable and sustainable energy sources.
Our Hybrid solution is designed for +70 per cent fuel reduction and significantly reduces CO2 emissions and as such, it is environmentally friendly through fuel savings and genset optimisation. It includes Hybrid optimisation, management and control, full ERP E-2-E reporting and control, warranty management, resilience and power backup.
Today, an increasing number of companies are focusing on core competencies while seeking to outsource other responsibilities to companies with greater expertise and the ability to manage performance risk. This is driving a demand for power as a service (PAAS) solutions which we have listened to and catered for. Our solution is driven by SLA's and KPI's and as such it is flexible and adaptable for the consumer.
Do you have plans to expand the business outside the key GCC markets?
The Byrne group is one of the largest equipment rental companies in the region with an unmatched geographical footprint across the GCC consisting of a network of 20 operational depots and offices, employing a great team of over 1,500 people to support our growing fleet. We expect that to change as we go forward thanks to a strategy focussed on growth through geographical expansion, possibly beyond our current GCC wide coverage, along with the continued growth and diversity of our rental fleets to underscore our market leading position as a 'one stop shop' for equipment rental and lease. solutions.
KEEPING THE ENERGY INDUSTRY CONNECTED
Subscribe to our newsletter and get the best of Energy Connects directly to your inbox each week.
By subscribing, you agree to the processing of your personal data by dmg events as described in the Privacy Policy.