EWEC's 600% boost for solar power to drive the clean energy agenda of region's utilities
Mar 09, 2023 by Energy Connects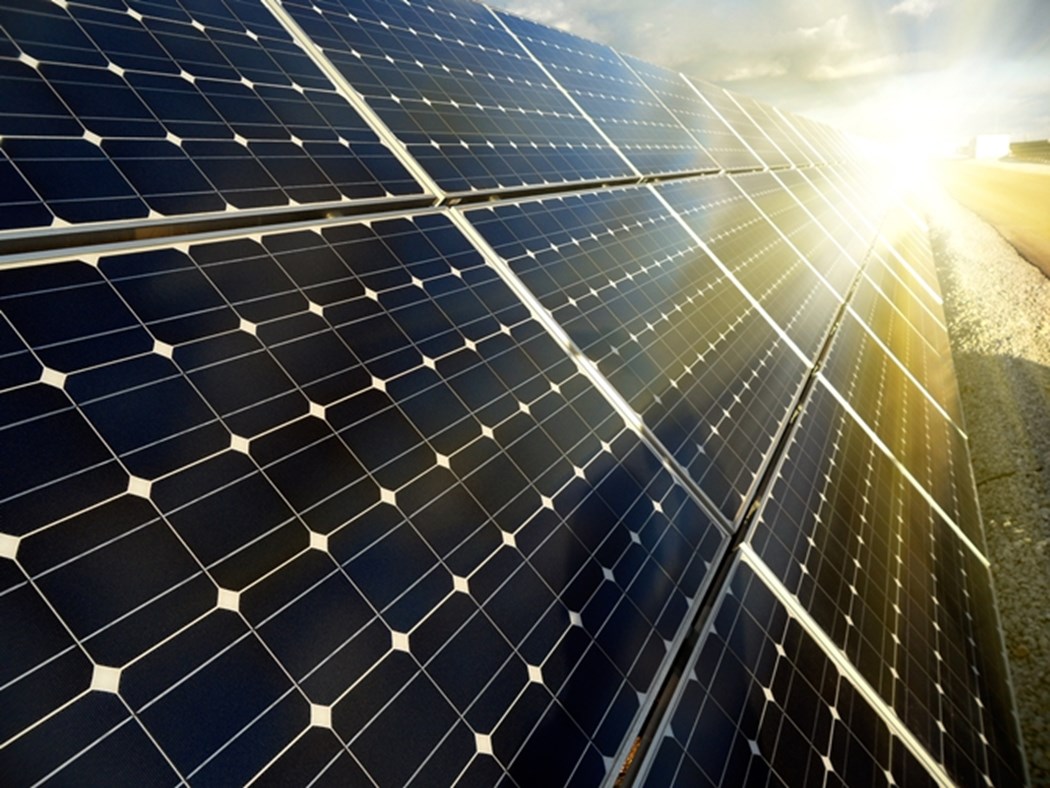 The announcement by Emirates Water and Electricity Company (EWEC) to increase its solar power generation capacity by more than 600% to 7.3 gigawatts by 2030 is the latest major clean energy milestone by utilities in the Gulf and the Middle East that could unlock immense opportunities for the solar market in the region.
The Abu Dhabi-based utility's ambitious announcement came as part of its Statement of Future Capacity Requirements report published on Wednesday, which outlined EWEC's recommendations for new capacity to be added to its systems over 2023 until 2029.
The report recommends that between 2023 and 2030, EWEC should increase its total solar power generation capacity by 606 percent to 7.3 GW, in addition to the development of 300 MW of Battery Energy Storage Systems (BESS), while continuing to invest in low-carbon intensive reverse osmosis (RO) water desalination technology to enable over 90 percent of the total water demand to be met using RO by 2030.
Accelerating renewable energy projects
The report, approved by the Abu Dhabi Department of Energy (DoE), also forecasts the requirement for an additional 3GW (AC) of solar power capacity by 2029, in addition to the 1.5GW (AC) of solar power procured from Al Ajban Solar PV once it reaches commercial operations in 2026.
"Our Statement of Future Capacity Requirements Summary Report demonstrates EWEC's commitment to advancing the UAE's energy transition while continuing to ensure a secure and reliable supply of water and electricity in the UAE," Othman Al Ali, Chief Executive Officer of EWEC, said in a statement.
"This report provides a powerful key reference that outlines Abu Dhabi and the UAE's future needs. Our growing portfolio of renewable and clean energy projects is accelerating the decarbonisation of the country's energy sector in line with the UAE Net Zero by 2050 strategic initiative whilst supporting the realisation of the Abu Dhabi Department of Energy's Clean Energy Target 2035," he said.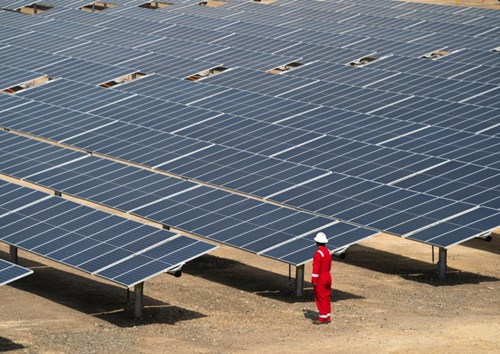 The implementation of these strategic renewable and clean energy projects will see EWEC's average carbon dioxide intensity from electricity generation fall from 0.33 kilograms per kilowatt-hour (kg/kWh) in 2019, to an estimated 0.19kg/kWh by 2029, the company said.
In developing strategic projects for sustainable and efficient energy production, EWEC joins a clutch of other companies in the region pivoting to solar energy resources and decrease dependency on fossil fuels in meeting power demand.
Solar power landscape in Saudi Arabia and Oman
Last year, Saudi utilities major ACWA Power signed an agreement with the Saudi Water and Electricity Holding Company (Badeel) to build the world's largest single-site solar-power plant in Al Shuaibah in Saudi Arabia's Mecca province. The solar-power facility is expected to start operations by end‑2025, with a generation capacity of 2,060 MW.
The project is in line with Saudi Arabia's measures to add 15 GW of renewable energy capacity, supporting the government's climate objectives and economic diversification strategy in a country that already boasts among the world's lowest solar-power tariffs.
In neighbouring Oman, the Oman Power and Water Procurement Company (OPWP) is set to award solar energy projects worth $777 million to international investors after securing approvals from the Authority for Public Services Regulation (APSR), the Times of Oman reported last month. The Manah 1 and 2 projects, which will jointly produce a total of 1,000MW, is set to come up on a 15 million sq m area within the Governorate of A'Dakhiliyah.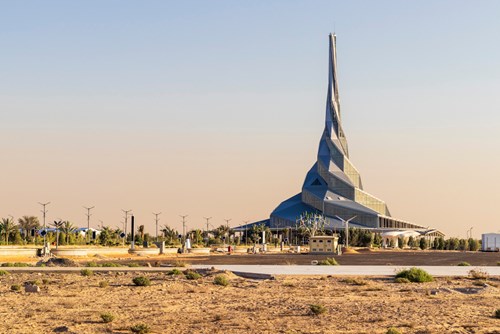 World's largest solar-powered data centre
But in many cases, the end beneficiary of the deployment of solar energy is not restricted to the power and water sector alone.
Earlier this year, the Dubai Electricity and Water Authority (DEWA) inaugurated the green data centre of Data Hub Integrated Solutions LLC or Moro Hub. Recognised as the world's largest solar-powered data centre by the Guinness World Records, the facility is located at the Mohammed bin Rashid Al Maktoum Solar Park, the largest single-site solar park in the world, and its integrated solutions are designed to provide next-generation services in the areas of digital transformation, cloud and hosting services, cybersecurity, smart cities, and IoT services.
Massive potential for solar power in the Middle East
Powered by the pursuit of clean energy targets mainly driven by solar power, the Middle Eastern solar power market is expected to record a CAGR of more than 11% between 2022-2027, according to Mordor Intelligence.
Data by Mordor Intelligence shows that upcoming solar power projects, along with the use of hybrid power solutions in this region, can create immense opportunities for the solar power market in the near future, also helped by factors such as supportive government policies. In addition, many ambitious photovoltaic projects are lined up in the forecast period and are expected to drive the solar market in the coming years.