COP28 President-Designate underscores importance of energy industry as part of solutions at COP28
Mar 07, 2023 by Energy Connects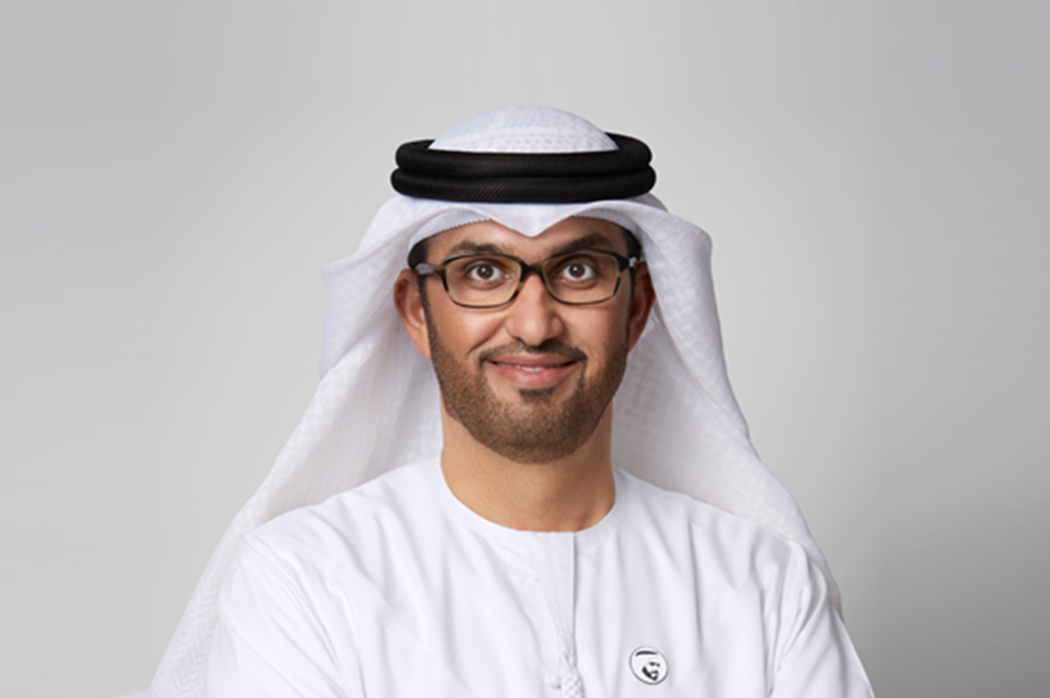 Dr. Sultan Al Jaber, COP28 UAE President-Designate, has emphasised the integral role that the oil and gas industry plays in solving the climate challenge during his keynote remarks at CERAWeek.
Speaking at the plenary on the first day, Dr. Al Jaber explained: "Energy leaders have the knowledge, experience, expertise and the resources needed to address the dual challenge of driving sustainable progress while holding back emissions."
He said, "Let me call on you today to decarbonise quicker, future-proof sooner and create the energy system of the future, today... Alongside all industries, the oil and gas sector needs to up its game, do more and do it faster."
Dr. Al Jaber summed up the complexity of the challenge saying, "By 2030, there will be an extra half a billion people living on this planet, demanding more energy every year. And at the same time, the world needs to cut emissions by 7 per cent each year to keep 1.5 alive- that's 43 per cent in less than seven years. This is a global challenge that calls for global solutions from every stakeholder acting in unity and solidarity."
He said: "This year, the world will evaluate exactly where we are when it comes to climate progress through the first Global Stocktake. And we know we are way off track. We need a major course correction."
Dr. Al Jaber added: "To echo the two most famous phrases of this city, first we need to recognise 'Houston…we have a problem' and then we need to agree that 'failure is not an option.'"
He emphasised the need for unity and solidarity in tackling the energy trilemma. "Every government, every industry, every business, and every individual have a role to play. No one can be on the sidelines. And this industry, in particular, is integral to developing the solutions. In fact, this industry must take responsibility and lead the way."
Dr. Al Jaber said that the oil and gas sector needs to rapidly decarbonise its operations as well as help decarbonise the operations of its customers.
"Only half of the industry has declared a scope 1 and 2 net-zero goal by 2050. Everyone in the industry needs to be aligned around the same goal. And we should stretch ourselves to go further. Let's aim to achieve net-zero even earlier. Let's also scale up best practices to reach net-zero methane emissions by 2030. Let's electrify operations, equip facilities with carbon capture and storage, and use all available technologies to increase efficiency. And let's monitor, measure, and validate progress every step of the way."
Dr. Al Jaber continued: "Making a dent in the climate crisis is not just about decarbonizing oil and gas operations. With the right incentives, the right technologies, the right mindset and the right partnership model, the oil and gas industry has the capacity and the resources to help everyone address Scope 3."
He added: "Power generation is the sector where the biggest impact can be made in the shortest amount of time. By 2030, renewable energy capacity needs to triple. This is the decade to diversify portfolios, future proof companies and provide the clean energy the world needs. That said, we know that for high-emitting sectors, renewable energy is not enough. Aluminum, steel, cement, and many other heavy industries, make up 30 per cent of global emissions."
Dr. Al Jaber added: "Decarbonising economies at scale requires an "enabling ecosystem" that connects policy, people, technology, and capital."
"Policymakers must create the incentives that move the market in the right direction. Industry needs clear policies to guide long-term investment decisions. The right regulations will stimulate breakthrough technologies to unlock battery storage, bring down the cost of carbon capture, and develop and commercialize the hydrogen value chain. And people need to be empowered to work together, break out of their silos, and unify around a common cause."
Dr. Al Jaber noted the financing gap between the world's climate ambitions and what will be required to meet the world's climate goals.
"The entire financial community needs to play a bigger role. In 2022, the world invested $1.4 trillion in the energy transition. According to the IEA, we need over three times that amount. Capital must come from all sources: governments, the private sector, institutional investors, private equity, industry, and international financial institutions."
He emphasised that when it comes to financing the energy transition, "we must ensure that no one is left behind."
"Only 15 per cent of clean tech investment reaches developing economies in the Global South, and that is where 80 per cent of the population live. That's why we need to think seriously about fundamental reform of IFIs and the multilateral banks to unlock concessional finance, lower risk and attract greater private investment."
Dr. Al Jaber concluded his remarks by inviting all parties across government, the private sector and civil society to "cooperate, collaborate, share ideas and talk to us."
He said, "Let me extend an open invitation to all parties across government, the private sector and civil society. And let's remember that progress is made through partnership not polarisation. Let's unite a divided world with a COP of solidarity, a COP of action and a COP for all. All of us need to be pulling in the same direction. Because there is more energy in unity than division. We must have the will. We certainly have what it takes to make the difference. This is our moonshot. Failure is not an option.