NNPC Limited: A Promising Journey to a Great Future
With Gastech 2022 firmly underway, NNPC Limited is among the exhibitors showcasing its glories over the years; and aspirations for the shifting energy agenda, as the Group Chief Executive Officer of the Company, Mele Kyari, explains.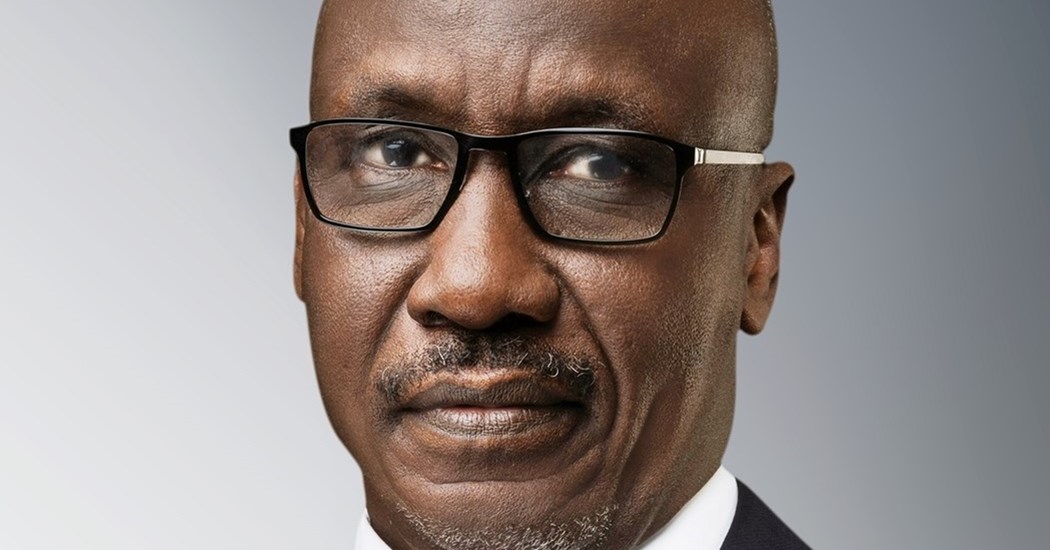 The NNPC Limited's history is replete with epoch-making milestones, beginning from 1956 when oil was discovered in commercial quantities at Oloibiri, in present-day Bayelsa State, Southern Nigeria.
That discovery eventually led to the establishment of the Nigerian National Oil Corporation (NNOC) as the National Oil Company of Nigeria in 1971. In 1977, after its operational functions were merged with the Federal Ministry of Mines & Power, with its regulatory responsibilities, the Nigerian National Petroleum Corporation (NNPC) was born.
From its take-off on April 1, 1977, the entity called NNPC has managed the oil and gas sector, interfacing with IOCs and in the process, it has recorded appreciable progress in all aspects of the petroleum industry value-chain. Fast forward to August 16, 2021, when President Muhammadu Buhari signed the Petroleum Industry Bill (PIB) into law, culminating in the legislation becoming Petroleum Industry Act (PIA). The PIA, an omnibus legislation overhauling the Nigerian Oil & Gas Industry, heralded the birth of a new business entity: The NNPC Limited. This newly birthed entity was incorporated as a Limited Liability Company on September 22, 2021. Under the PIA, the Company is free to operate in different sectors of the global energy industry and pursue other commercially viable ventures that will guarantee value to all its stakeholders. Thus, the formal unveiling of the NNPC Limited by President Buhari on July 19, 2022, was a major turnaround in the history of the NOC. The company, NNPC Limited, thereafter embarked on a train of transformation aimed at re-inventing it towards greater efficiency and value creation for the benefit of the over 200 million plus Nigerians, and other stakeholders.
The NNPC Ltd, as it has now become, is a dynamic global energy company with businesses and operations across the entire spectrum of the energy value chain. Its mandate is to create energy business that is efficient, resilient and at the same time, sustainable. Its vision is also hinged on becoming a dynamic global energy company of choice while its mission remains reliably delivering energy while continuously creating value for all stakeholders. The triple noble values of Integrity, Excellence and Sustainability are core to delivering this enormous mandate. The company's strategy is focused on growing its global energy delivery capacity by enhancing its upstream production, expanding its gas processing and transportation services for domestic consumption and exports. The NNPC Limited is committed to revamping and expanding its refining assets portfolio through greenfield projects with chemicals production integration and leveraging equity partnerships. This is calculated to ensure sufficient capacity to meet local and international demand for premium energy products and services, thereby ensuring the energy security of Nigeria and promoting global prosperity. The company will continue to promote environmental sustainability through its long-term de-carbonisation programmed and quality investments in new energy sources such as solar and biofuels. The NNPC Ltd possesses some of the best skilled manpower available anywhere in the Oil & Gas Industry on the African continent; while its Senior Management Team, in conjunction with its diverse and dynamic team of Board of Directors are, more than ever, committed to steering the company by driving efficiency, sustainability and prosperity. The company is also enhancing its liquid hydrocarbon production while creating new energy businesses to support its environmental sustainability efforts through a near-term and long-term decarbonization program.
Our Company is currently expanding and upscaling its gas processing and transportation infrastructure to meet domestic gas needs and exports, including LNG. The NNPC Ltd has indeed come a long way. And now with a new brand, new logo and new identity, we are committed to an exciting journey to a great future. Join us today in this promising drive to provide "energy for today and energy for tomorrow."
KEEPING THE ENERGY INDUSTRY CONNECTED
Subscribe to our newsletter and get the best of Energy Connects directly to your inbox each week.
By subscribing, you agree to the processing of your personal data by dmg events as described in the Privacy Policy.