OceanAlpha: Healing offshore energy sector's achilles heel with USV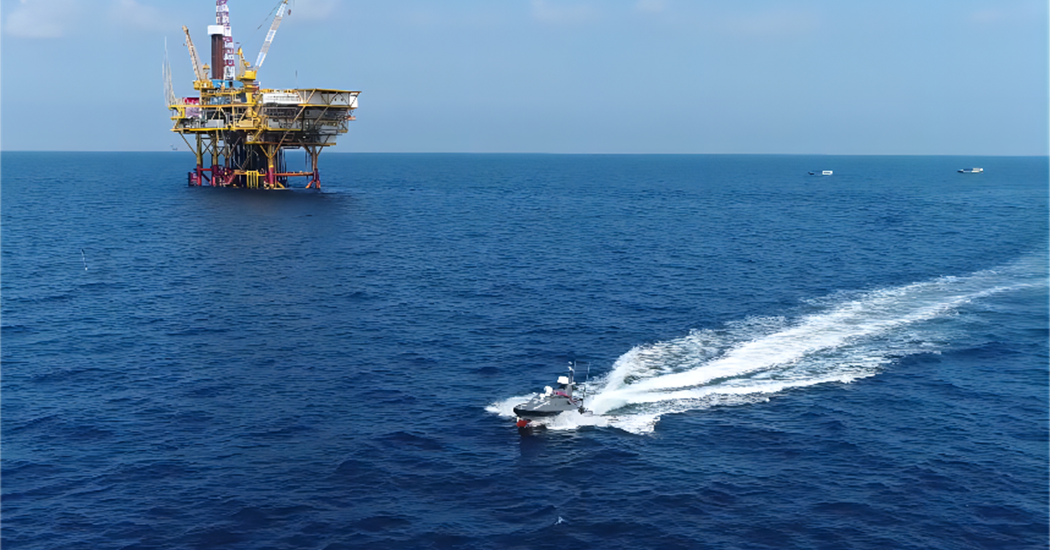 In recent years, unmanned surface vessels (USVs) have been introduced to the industries and offered a wide variety of solutions that aided in lowering costs and improving the efficiency of offshore operations. The Hong Kong-based Unmanned Surface Vessel manufacturer OceanAlpha has been working with customers from marine oil, gas, and renewable energy sectors to provide innovative USV solutions that meet the requirements of the offshore surveying sectors. 
The team has learned that while energy companies have been proactive in ensuring the safety and viability of their offshore platforms, more remains to be done. The massive workload, insufficient data, personnel risk, and high cost under traditional methods can be the "Achilles' Heel" of offshore construction operation and maintenance, which have been challenging the offshore energy sector.
Based on its substantial experience and commitment to research and technology, OceanAlpha has developed a portfolio of marine survey USVs, capable of conducting subsea positioning, surveying, and environmental monitoring. And the unmanned vessels are designed to be integrated with various offshore payload combinations, including ADCP, CTD, Multibeam Sonar, sub-bottom profilers, side-scan sonar, and magnetometer. When multiple instruments are fitted onboard the same USV, they can work simultaneously for multi-purposed surveys on the sea.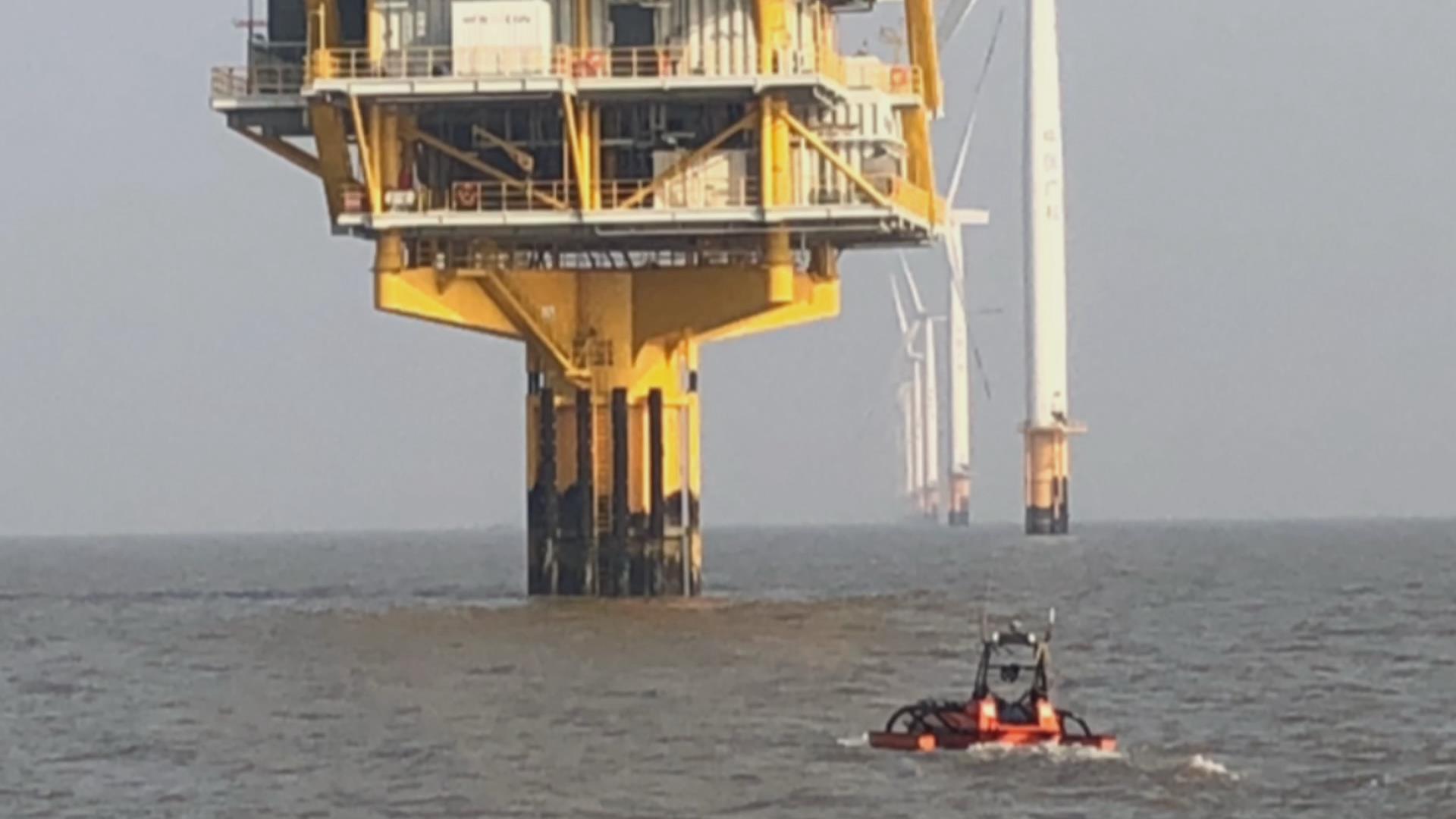 Compared with traditional manual operation, USVs for marine surveying enjoy significant advantages as follows:
Automation and Precision
Etiolated by the automatic navigation algorithm, a USV can repeat the preset route with high precision for a routine inspection as frequently as needed to monitor marine equipment status and ensure data accuracy, which also dramatically reduces the workload and safety threats to personnel. Meanwhile, the digital data retrieved by USVs from consistent surveys can provide an intuitive historical comparison, giving the surveyor a full scope of project progress. Equipped with radar, HD camera, and AIS (Automatic Identification System), the USV is able to minimize its risk of collision with other vessels or equipment on offshore platforms.
Unlike traditional workboats, which have to take care of onboard personnel's convenience and comfort, USV's unique hull design focuses on increasing its stability to provide safe and quiet working conditions for the acoustic equipment to obtain submarine data of better quality.
Flexibility and Efficiency
As one of its natural advantages, USV has a distinctly shallower draught, enabling it to operate in areas with complex seafloor topography or poor climatic conditions. For example, in a previous use case where OceanAlpha's USV was applied to inspect submarine pipelines for CNOOC (China National Offshore Oil Corporation), one of the designated gas pipelines was located in extremely shallow water. Some of its sections became bare or even suspended due to seawater erosion. Due to safety regulations, human-crewed boats are not allowed to operate in that area for their deep draughts. An OceanAlpha M40 Autonomous Marine Survey Vessel equipped with a multi-beam echo sounder was commissioned to scan the pipelines. It took the USV 3.5 hours to complete the survey covering a measuring length of 18km. Seven exposed sections were found during the survey, with the most extended continuous exposed section as long as 689 meters and a total exposed length exceeding 1200 meters.
The case and its result prove that USV is an efficient and developed platform to obtain submarine data from shallow water areas, providing efficient data support for offshore operation and maintenance.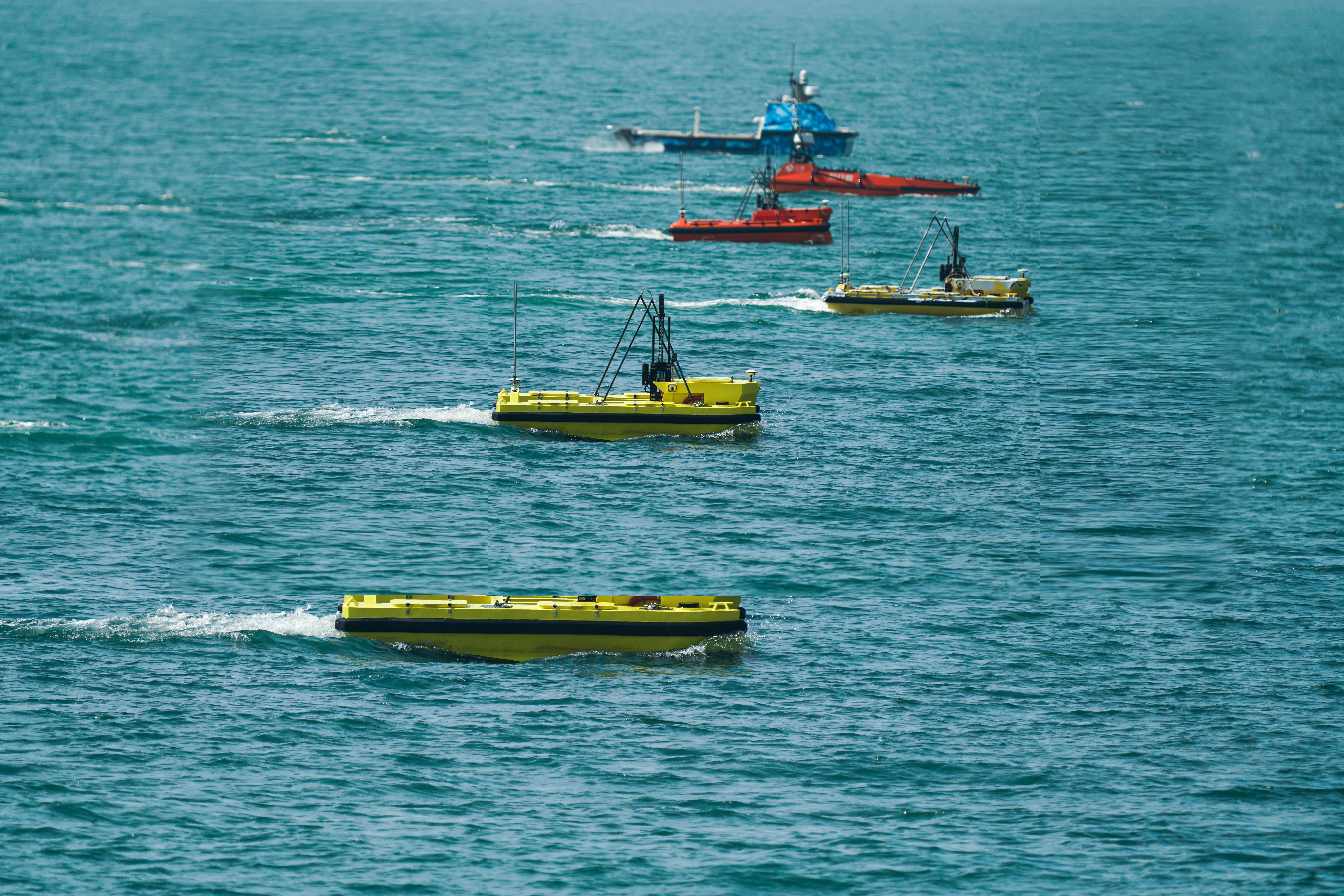 Furthermore, multiple USVs can group up to form a fleet, navigating the same route while conducting varied inspections. The fleet can be piloted by one base station to conduct a large-scale investigation of different dimensions, significantly reducing labor costs and improving operational efficiency.
In addition to marine surveying for marine construction, OceanAlpha USVs can also be utilised in patrol missions around offshore platforms. 
OceanAlpha M75 Security and Patrol USV has been put into use at an oilfield of CNOOC and assigned multiple responsibilities, including round-the-clock maritime patrol, supply transportation, oil spill detection, and emergency response since July 2021. It is a high-speed USV integrated with comprehensive searching, data, communication, and rescue modules. The 5.2-meter-long unmanned boat can transport 200 kg of supplies or instruments and reach a maximum speed of 30kn. The photoelectric pod enables the USV to search at night with infrared vision. It can also be deployed with an inflatable life raft to conduct rescue tasks under remote control. The application of M75 supports the O&M team of the oilfield to maintain routing surveillance with cut costs, reduced employee risk and fuel consumption.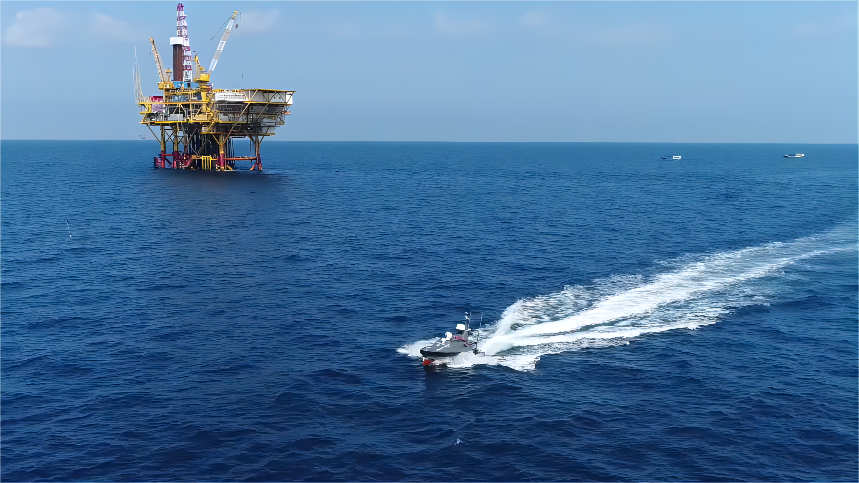 So far, OceanAlpha has cooperated with clients from the energy industry and applied its USV portfolio to diverse scenarios, including offshore oil and gas fields as well as wind farms. It is believed that the USV technologies, as a comprehensive solution with expansible capabilities, is the promising healing to the "Achilles' Heel" of offshore energy sectors.
About OceanAlpha
OceanAlpha Group Ltd. is the world's leading and largest commercial unmanned surface vehicle (USV) company. It has grown from a single small office in 2010 to a workforce of over 550 employees today, with more than 270 R&D engineers and 471 pieces of USV related patents. The company is now operating in more than 40 countries worldwide.
Website Address: www.OceanAlpha.com 
Telephone number: +86 756 2592836
Email address: sales@oceanalpha.com
KEEPING THE ENERGY INDUSTRY CONNECTED
Subscribe to our newsletter and get the best of Energy Connects directly to your inbox each week.
By subscribing, you agree to the processing of your personal data by dmg events as described in the Privacy Policy.