After 20 years of exporting LNG, Nigeria wants to boost its consumption at home
Mar 15, 2022 by Energy Connects
To support virtual gas pipelines across the country, the private sector has increasingly invested into small-scale LNG facilities.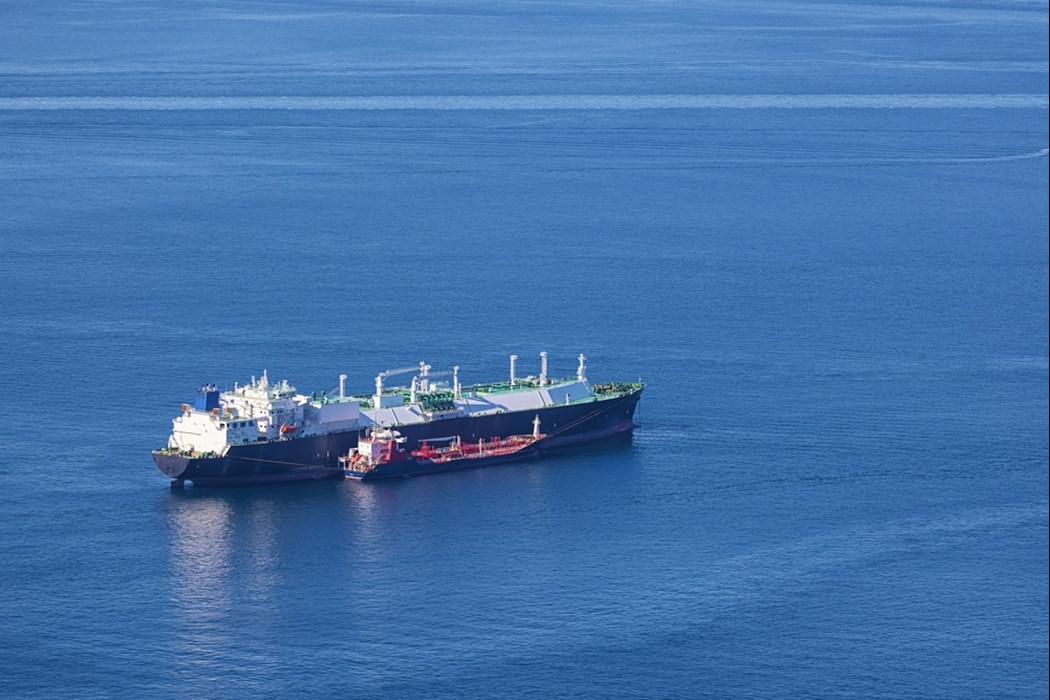 ​​Nigeria is one of the world's biggest LNG exporters. Since the first train at Nigeria LNG was commissioned in 1999, the country has built a massive LNG export complex with a capacity of 22.5 million tonnes per annum (mtpa). Last year, it held a 6 percent market share of the global LNG export market and was the world's sixth largest exporter of the commodity.  
But while Nigeria's gas has benefited industrialization and power generation overseas, LNG has remained absent of its domestic market. This is now changing along with the government promotion of gas as a transition fuel and increasing private sector investment into virtual gas pipelines.  
"New LNG facilities in Nigeria are focusing on delivering flexible energy solutions to a wide range of domestic customers in the industrial and transport segment," said Jamal Akinade, Founder & CEO at Bridport Energy who is currently building an LNG terminal in Lagos to supply the local market. "In doing so, we are also contributing to decarbonization by encouraging companies to switch from diesel to gas."  
The rise of small-scale LNG 
The actual LNG story in Nigeria over the past few years is domestic. To support virtual gas pipelines across the country, the private sector has increasingly invested into small-scale LNG facilities. Such projects put an emphasis on flexibility and the ability to deliver gas by truck to any industries or off-takers across the country. 
"There is a growing appetite for gas from industrial and manufacturing companies that seek cleaner and cheaper alternative to diesel to run their operations," said Ken Etete, CEO at Gas Plus LNG Resources, a company that is in the process of building LNG receiving and distribution infrastructure in Nigeria. "The 'bulk-breaking' of LNG is a very attractive value proposition because it offers flexible energy solutions to companies that remain unreachable by pipeline." 
Private player Greenville LNG opened the way with the commissioning of its $450m mini-LNG and gas processing plant at Rumuji in Rivers State a couple of years ago. Phase 1 includes three liquefaction trains with a total LNG production capacity of 2,250 metric tonnes per day (MT/d). From its facility, Greenville LNG now supplies LNG across Nigeria via a fleet of LNG-fueled trucks with cryogenic tanks and a capacity to transport 23 MT of LNG each.  
The company has been increasingly ramping up production from Rumuji: while it delivered an average of 15,000 MT a month at the end of 2021, its January output jumped to over 18,000 MT according to NMDPRA data.  
Such pioneers have successfully pre-developed the market and LNG is now being increasingly adopted in Nigeria. Last year for instance, the country's leading industrial hub, the Lagos Free Zone, connected to LNG to offer gas to its manufacturers. Lafarge Africa, Nigeria's second biggest cement manufacturer, also switched its logistics operations to gas by taking delivery of a new set of 52 LNG-fueled trucks.  
Building up receiving infrastructure 
To further support gas availability, Nigeria LNG signed in 2021 Sales & Purchase Agreements (SPAs) with three local companies to supply an initial 1.1 million tonnes per annum (mtpa) of domestic LNG on a DES basis. The SPAs have a duration of 10 years and were signed with Bridport Energy, Gas Plus LNG Resources (Century Group) and Asiko Energy.  
The three local players are now in various stages of building the necessary receiving and distribution infrastructure to handle LNG cargoes. In doing so, they will significantly expand Nigeria's LNG infrastructure and help in further positioning the country as a gas hub for the sub-region.  
New market entrants 
Nigeria's domestic LNG market is witnessing significant activity and its landscape is transforming rapidly. Several additional domestic actors are now betting on LNG to support energy access in the country and build local content.  
This is especially the case of well-established gas players who had until now relied on piped gas or compressed natural gas (CNG) and are now seeking to diversify their offering. Axxela, who already runs several gas distribution networks in the country, is embarking for instance on the construction of a 20 MMscfd mini-LNG plant in Ajaokuta, which will notably be able to supply northern states. Greenfuels, the country's biggest CNG supplier, will also break ground this year on the construction of a mini-LNG plant around the same area.  
As it diversifies, the market offers attractive investment opportunities for investors seeking to support industrialization and the energy transition within Africa's biggest economy.  
Editor's Note: This piece has been supplied by the pan African research firm Hawilti.