Who is the new OPEC chief?
Jan 04, 2022 by Energy Connects
Who is Haitham Al Ghais and what does his election mean for the energy industry?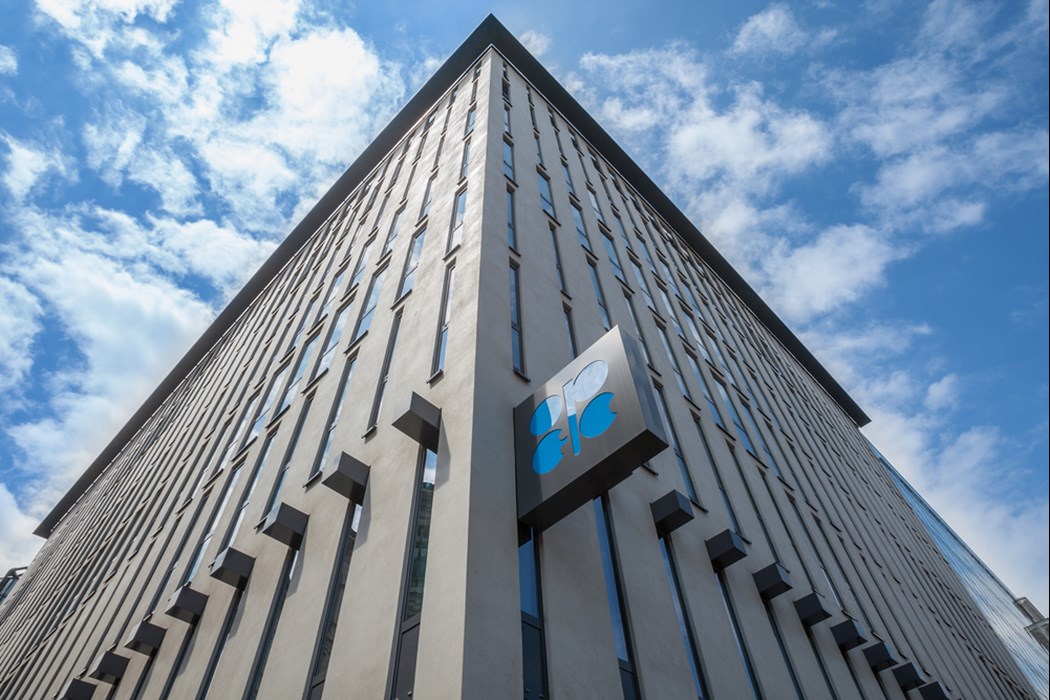 The election of Kuwait's oil and gas industry veteran Haitham Al Ghais as the new Secretary General of the Organisation of the Petroleum Exporting Countries (OPEC) comes at a critical time for the bloc and its allies as they seek price stability and return to pre-pandemic production levels. 
The newly elected chief was voted in by acclamation during a special OPEC Conference meeting on Monday, after delegates said no other candidates emerged to succeed outgoing chief Mohammed Barkindo, who will have served the maximum two three-year terms when he leaves office at the end of July. 
Al Ghais, a veteran of the Kuwait Petroleum Corporation (KPC) and Kuwait's OPEC Governor from 2017 to June 2021, currently serves as Deputy Managing Director for International Marketing at KPC. He chaired the Joint Technical Committee (JTC) of the Declaration of Cooperation (DoC) in 2017 and subsequently served as a member of the JTC until June 2021. 
Unprecedented easy vote 
"In accordance with Article 28 of the OPEC Statute and in application of the procedure decided at the 182nd Meeting of the Conference on 1 December 2021, the Conference decided by acclamation to appoint Mr Haitham Al Ghais of Kuwait as Secretary General of the Organisation, with effect from 1 August 2022, for a period of three years," OPEC said in a statement on Monday. 
Al Ghais will be the first official from the GCC to serve as OPEC's top diplomat since his compatriot Sheikh Ahmad Fahad Al Ahmad Al Sabah was appointed secretary general in 2005. His appointment, early into a meeting that lasted about an hour, is in sharp contrast with previous long-drawn elections when several OPEC countries had nominated candidates. 
Since leaving his OPEC post, Al Ghais has served as KPC's deputy managing director of international marketing. He has previously held other senior positions at KPC in Beijing and London, in a 30-year career in the industry. 
With his new role moving him to OPEC's secretariat in Vienna, Al Ghais said he was proud and humbled by the support he received at the OPEC meeting – which brought back emotional memories. "Everyone was so supportive and kind with their words. Since 2017, I haven't missed a single (OPEC) meeting, even when I had a broken leg," he told Al Rai in an interview. 
Al Ghais, the son of a Kuwaiti career diplomat and ambassador, has served in the foreign ministry of Kuwait – one of the five founding members of OPEC in 1960. He also served as Kuwait's OPEC governor – the virtual number two in the group – from 2017 until 2021 and chaired the advisory OPEC+ Joint Technical Committee in 2017. He also was a member and then chairman of OPEC's internal audit committee from 2018-2021. 
"He knows OPEC inside and out," said Johannes Benigni, chairman of consultant JBC Energy Group in Vienna. "At the same time, he knows the ins and outs of the market. He's very smart and a good analyst," he told Bloomberg.
Reactions from the Gulf 
Top energy officials in the Gulf immediately applauded the appointment of Al Ghais.  
"I would like to offer my cordial congratulations to His Excellency Haitham Al Ghais on his appointment, by acclamation, as the next secretary general of OPEC," Prince Abdulaziz Bin Salman Al Saud, Saudi Minister of Energy, said in a statement. 
"We congratulate our brother Haitham Al Ghais from Kuwait for his election as OPEC Secretary General," Suhail Al Mazrouei, UAE Ministry of Energy and Infrastructure, tweeted shortly after the announcement. "He has extensive experience in the field (and) we are confident that he will contribute with his expertise and diplomacy to enhance the success of the organisation's work in the future," he added. 
In a letter to Al Ghais, outgoing OPEC chief Barkindo said he stood ready to help him transition into the role and called him "a committed, knowledgeable and extremely able technocrat who can lead the organisation in the years to come."
The road ahead for Al Ghais and OPEC 
One of the first tasks for Al Ghais will be to enhance the group's pact and cooperation with Russia and other outside producers and ensure optimum production levels as Opec and its allies enter a new phase of supply recalibrations. 
The Declaration of Cooperation (DOC) was set up in 2017 by OPEC and other oil producers to help support the global market. Oil prices rebounded due to record OPEC output cuts in April 2020, as the pandemic hit demand. But in 2021, oil prices rose more than 50 per cent last year as global economies recovered from the pandemic. Demand for oil has continued to improve as Omicron had only a limited impact. 
"One of my top priorities is to support the continuation of the Declaration of Cooperation," Al Ghais told Reuters on Monday when asked if he supported keeping the pact into 2023. "It's in the interest of the industry and all 23 countries that have signed up to this agreement," he said. 
The appointment of Al Ghais came a day ahead of a key OPEC and its allies meeting to decide on a future course for oil production, where the group and its allies were expected to stick to the plan of increasing production by 400,000 barrels per day in February.
Al Ghais, a familiar face among oil ministers and widely respected among energy delegations, said his diplomatic background would be an asset to him in the role as he seeks to "preserve and nurture" OPEC's ties with Russia. 
"It has given me a taste of how to act diplomatically and how to bring diplomacy into the equation – that's another plus to the position and that will help me in this journey hopefully when I take over in August," Al Ghais said in an interview with Reuters. 
"It's also a testament to us in Kuwait and our policies, how we are bridge builders," he said. "This is a role that Kuwait is known for, so I will build on that."