Addressing a growing inspection backlog and moving to a digital future
Nov 10, 2021 by Energy Connects
AIE Managing Director, Neil Flemming, reflects on the growing need for improved inspection planning and management to address a growing industry wide inspection backlog and achieve further cost savings, following the outbreak of the COVID-19 pandemic.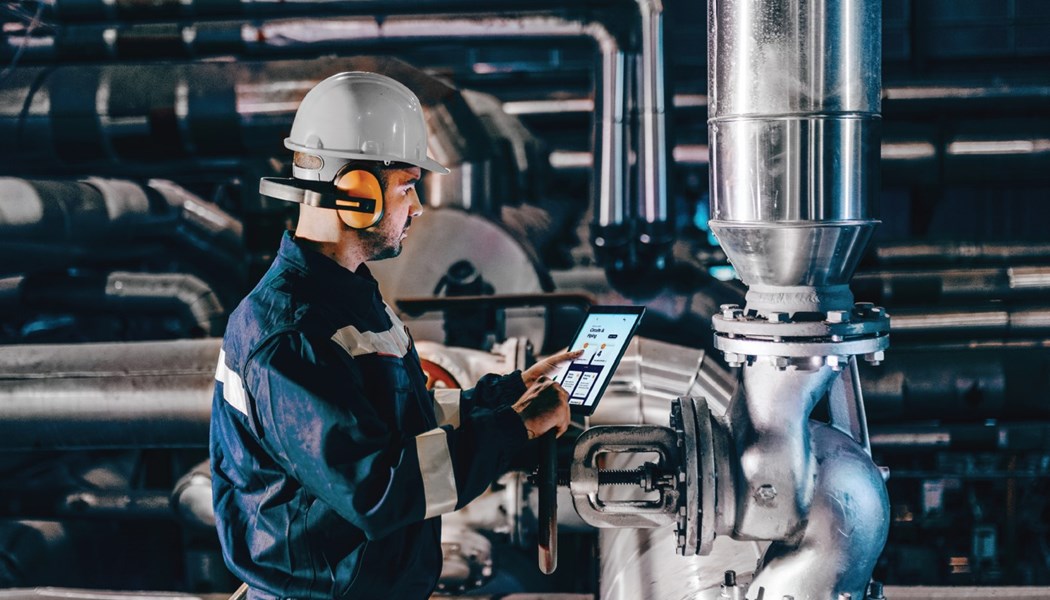 Inspection and monitoring activities have long been a core element of asset integrity management. Whilst numerous inspection methods have evolved over time, the fundamental purpose of inspection has never changed: We need to verify the condition of our assets to prevent in-service failures and hence ensure their continued safe and reliable operation.
Effective inspection planning is critical part of an inspection program to ensure the reliability and efficiency of inspection and subsequent remedial works. Inspection planning methods have also evolved with time from simple time-based inspection through to risk-based inspection and condition-based monitoring. Unfortunately, the adoption of new inspection technologies and planning techniques in the industry has often been slow and implemented at different levels of quality.
Nevertheless, it seems that the next wave of change is upon us and its uptake may be more rapid and widespread than has been seen in the industry before. Cost efficiency has been a priority for most, if not all, operators since the last oil price crash. The challenge with the most recent downturn following the outbreak of the COVID-19 pandemic is that many of the available economising strategies have already been pushed close to their limits. So, whilst the COVID-19 outbreak has again highlighted the need for cost efficiencies, the remaining options available to realise those efficiencies are now more limited. Of the cost-efficiency levers left available, the prospect of digitalisation is perhaps the one with the greatest potential.
AIE has positioned itself at the forefront of this digitalisation movement.  We asked Neil about the hot topics many operators face today as a result of the COVID 19 pandemic and the energy price collapse.
THE EVOLUTION OF RISK-BASED INSPECTION
What are the main differences between time based and risk-based inspection?
Inspection monitoring programs are invariably designed to verify the extent of degradation of a given asset before it reaches a critical state. From a system level, the effectiveness of an inspection program will vary depending on the philosophy on which it is based.
Early time-based inspection programs were the springboard for the development of modern-day risk-based integrity management systems. Time-based inspection was prescriptive, repetitive, inflexible and although this approach made it possible to keep operating assets in good condition, the efficiency of the process was poor. As inspection technologies and understanding of damage mechanisms improved, a shift to condition-based inspection then became more prevalent, with inspection intervals primarily driven by rates of degradation.
However, in many processing facilities, a large percentage of the total risk originates from a relatively small percentage of the equipment. It follows that these high-risk components should be afforded greater attention than other low risk items, recognizing that the fundamental objective of inspection is support continued safe and reliable operations. Risk-based inspection provides a vehicle for achieving this goal by establishing a link between damage mechanisms most likely to result in equipment failure, RBI has become the standard tool used in inspection planning across the industry.
However, subscribing to a risk-based inspection philosophy does not necessarily guarantee results in terms of cost savings, inspection efficiency, safety, or risk reduction.  Addressing this issue has therefore been one of AIE's key objectives when developing their Veracity integrity software platform and inspection app.
RBI – IS IT ACTUALLY CAUSING AN INCREASE IN INSPECTION BURDEN?
What issues have AIE found that stop operators realising the full benefits of RBI?
The core objective of RBI is to optimise inspection programs, allowing resources to be allocated and inspection scopes targeted according to relative damage mechanisms and risk levels. From industry wide case studies completed by AIE we identified many examples where RBI programs fail to achieve their objectives and in fact increase inspection burden compared to time based approaches.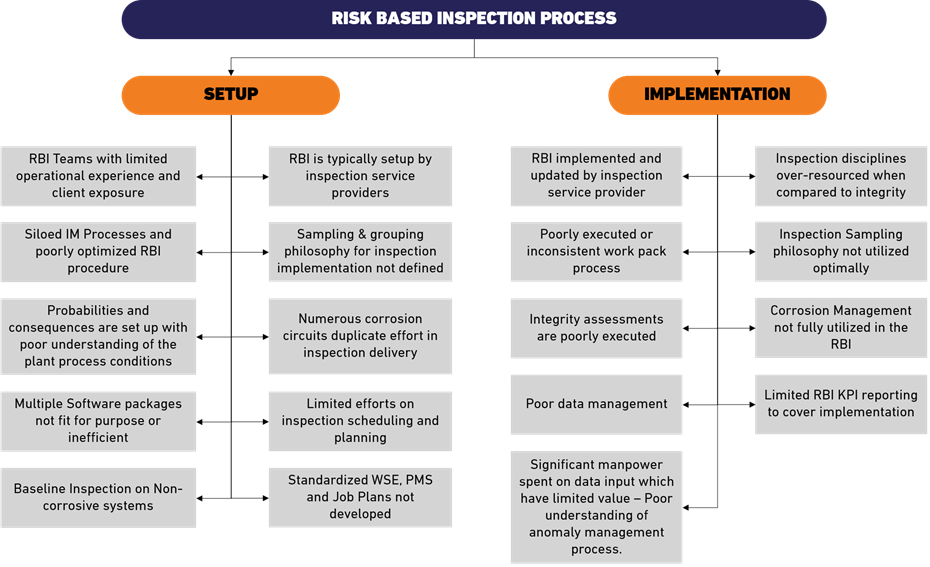 COVID-19 – THE CATALYST FOR CHANGE
What have AIE noticed in terms of the immediate impact of the COVID-19 pandemic?
The headlines stories regarding the impact of COVID-19 on the energy markets tell the story of a reduction in demand and subsequent collapse in energy prices. However, as well as the need for cost reductions in response to those headline-grabbing stories, the industry has had to respond to the practical impact and challenges faced as a result of the COVID-19 crisis that do not receive the same level of media coverage.
The fallout of the COVID-19 pandemic has led to widespread and wide-ranging restrictions on personnel movement, site access and hence an unprecedented reliance on remote working and technology. As a result, operating companies are canceling or deferring planned shutdown activities and remedial works. Many critical inspection activities are now overdue with inspection backlogs growing on a daily basis in some locations. What many operators do not yet fully appreciate is that unless they now change their current inspection or maintenance approach it could be years before they address the issues faced.  This could result in significant integrity and reliability risks playing out.
COVID-19 has; therefore, not only instigated the need for further cost efficiencies on the back of those already implemented following the last energy price downturn but has also exposed the industry to other exceptional challenges it has not seen before.
The effect of COVID-19 on the demand for Digitalisation
Digitalisation offers a solution to these more recent issues and other long-term problems that have plagued the industry for decades. It has taken a long time for the industry to prioritize data quality, availability, and data analytics to support decision making.
Digitalisation focuses on integrating and producing accurate, reliable, and high-quality data, which has been the core focus in the development of our Veracity software products. In the field the process of digitalisation will also remove reliance of paper reports, problems with version control and enable remote access for working offsite and promote more efficient working through standardisation. There is already a growing trend for investment in digitalisation in the industry; certainly, all our existing clients have been quick to realise the benefits this can bring.
So how does, AIE, positioned to support operators moving forward?
At AIE, we have always been proud of our data-driven approach towards integrity and maintenance management. We continue to employ the latest technologies to fully harness the power of data and create an environment for engineering judgement to prosper. We are engaging Artificial Intelligence (AI) to automate data capture from various sources, such as drawings and inspection reports and as a business we are actively building our data science capabilities.
We recently launched our new Veracity Inspection module and field reporting application, which is designed to complement and integrate with our existing Veracity analysis modules and client CMMS software, to provide a user-friendly and technology-driven platform for practitioners to use.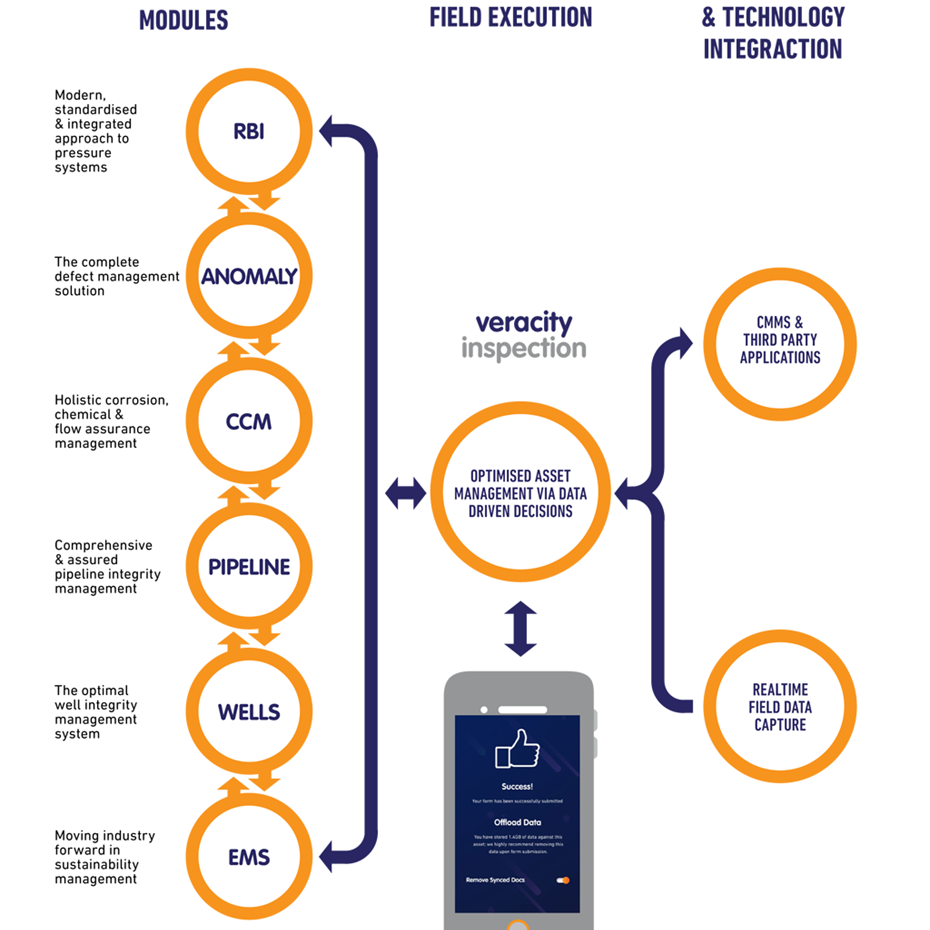 The new Veracity app offers a digital field-reporting solution for online and offline data capture, which aims to fill the gaps often encountered between key stages of inspection planning, implementation, and reporting.  The veracity system is centered around the use of data analytics and with the addition of the app, data driven work scopes and tasks can be created and pushed to users in the field for seamless execution. With the Veracity App, users can onboard any inspection and maintenance report.
What many operators do not yet fully appreciate is that unless they now change their current inspection or maintenance approach it could be years before they address their inspection and maintenance backlog. This could result in significant integrity and reliability risks playing out.
Through our Veracity platform, data analytics and our new field inspection application, we are providing a leading innovative solution to clients faced with a growing inspection and maintenance backlog. The solution fundamentally provides the long-term platform to significantly improve the quality and efficiency of their integrity and maintenance management programs.