Accelerating the UAE's economic transformation
Nov 09, 2021 by Energy Connects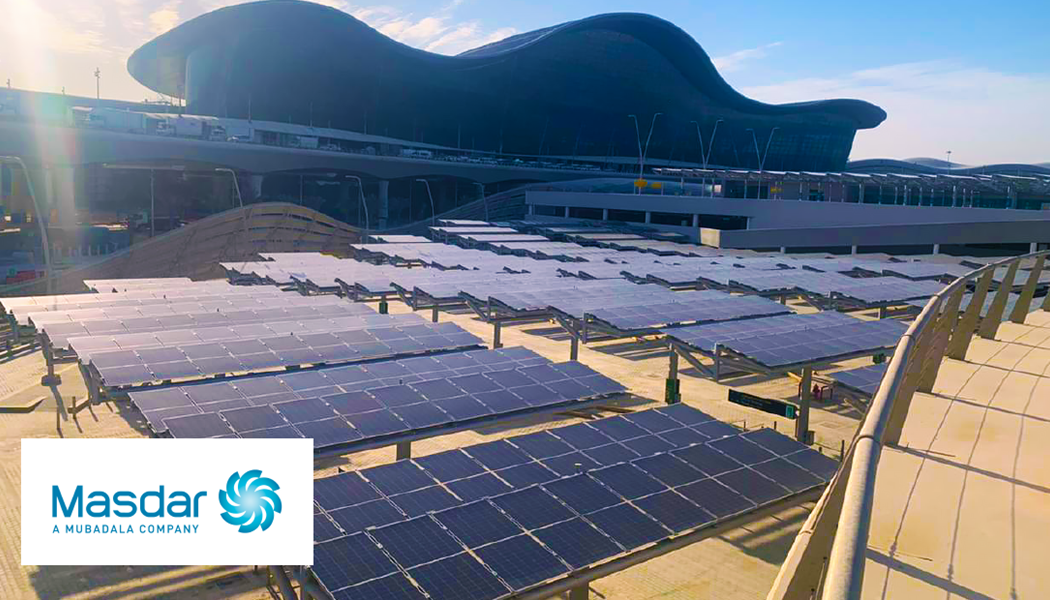 As we enter a new era of opportunities and challenges arising on the back of the Fourth Industrial Revolution and the post-oil economy, Mubadala has reaffirmed its commitment to supporting the socioeconomic growth and diversification of the UAE's economy through the establishment of its UAE Investments Platform. The platform, as a national investment vehicle, is made up of a portfolio of UAE companies grouped under three pillars, UAE Clusters, UAE Industries, and Diversified Investments.
The launch of the new platform forms a part of Mubadala's plan to streamline its operations and double the size of its assets by 2030. The plan includes making structural changes to its operating units with the aim of enhancing investments in high-growth, future-centric sectors including technology, infrastructure, renewable and clean energy, healthcare, aviation, real estate, and others aligned with the UAE leadership's vision for advancing the nation and accelerating economic growth and development.
As a responsible investor, Mubadala is committed to fostering environmental, social, and corporate governance across its portfolio companies, building upon the work of our recently established 'Responsible Investing' unit.
In addition, the UAE Investments Platform in particular is focused on enhancing national capabilities and competitiveness, providing job opportunities to talented Emiratis, and attracting foreign investment in the nation's leading enterprises.
One of the major pillars of the UAE Investments platform is the UAE Industries unit. Led by Dr. Bakheet Al Katheeri, the Executive Director of the UAE Industries, the unit has established several strategic partnerships which will play a crucial role in accelerating the pace of the UAE's energy transition and economic transformation.
The UAE is already well on its way to diversifying its portfolio of energy sources, benefitting from the likes of solar energy, nuclear, clean fossil fuels, and waste-to-energy technologies. Looking to the future, Mubadala has identified hydrogen as a key enabler of the nation's sustainable development goals and has subsequently been investing in the new technology through the UAE Investments Platform and its subsidiaries including Masdar.
According to a report published by "Strategy &", the green hydrogen export market could be worth US$300 billion annually by 2050, creating 400,000 jobs globally in renewable energy and hydrogen production.
The platform's recent partnerships directly reflect the anticipated importance of this revolutionary new energy. In January 2021, Mubadala established the Abu Dhabi Hydrogen Alliance in partnership with two local entities, with the objective of positioning Abu Dhabi as a trusted leader in low-carbon green and blue hydrogen in emerging international markets.
Following the establishment of the Hydrogen Alliance, Mubadala partnered with industry leading companies to drive investment in the development of hydrogen production and related technologies.
To get a better picture of how Mubadala, through its UAE Investments Platform, is driving the nation's energy transition, let's take a deeper look at five of the platform's leading national champions in the energy sector.
Renewable Energy
Wholly-owned by Mubadala and managed by the UAE Investments Platform, Masdar is the regional leader and a major international player in renewable energy and sustainable urban development. Active in over 30 countries worldwide, Masdar has been advancing the development, commercialization, and deployment of cutting-edge solutions in the industry for more than a decade.
Over the 15 years since its inception, Masdar has developed a portfolio of renewable energy projects that spans more than 30 countries, and includes projects and initiatives in solar, wind, waste-to-energy, sustainable mobility, energy storage, and sustainable real estate.
Masdar is an investor in projects with a combined value of US$20 billion and a gross capacity of 11 gigawatts (GW) operational or under development.
Masdar's 2020 sustainability report has revealed that the company's global operating clean energy portfolio is displacing close to 6.5 million metric tons of CO2 annually.
Masdar is also Mubadala's key subsidiary spearheading our hydrogen efforts, in collaboration with local and international partners.
Sustainable Cooling
Tabreed, a publicly listed company in which Mubadala holds a significant stake of 42 percent, is a leading international district cooling developer based in the UAE providing energy efficient, cost effective and environmentally friendly year-round cooling solutions in the GCC, India, and beyond.
Founded in 1998, Tabreed's cooling infrastructure is an integral part of the UAE's continued successful and sustainable growth. The company now delivers over 1.4 million refrigeration tons to major residential, commercial, government and private projects. Tabreed owns and operates 86 plants in its portfolio across the GCC, including 73 plants in the United Arab Emirates, three in the Kingdom of Saudi Arabia, and five in Oman, one in the Kingdom of Bahrain, and others across the region.
In March 2021, Tabreed published its first annual ESG Report, detailing the company's 2020 environmental, social, and governance performance in the communities in which it operates. The company was successful in preventing the release of more than 1.35 Million Metric Tons (MMT) of CO2.
Tabreed recently unveiled its new brand identity 'essential for progress'. As a core brand positioning, it is more closely aligned with the company's current strategy where business transformation and growth are at the core. Reflecting Tabreed's core values, the branding is more modern and dynamic, bolder in look and feel, and able to accurately articulate the company's role in society: that of a catalyst for change with progress as its central tenet.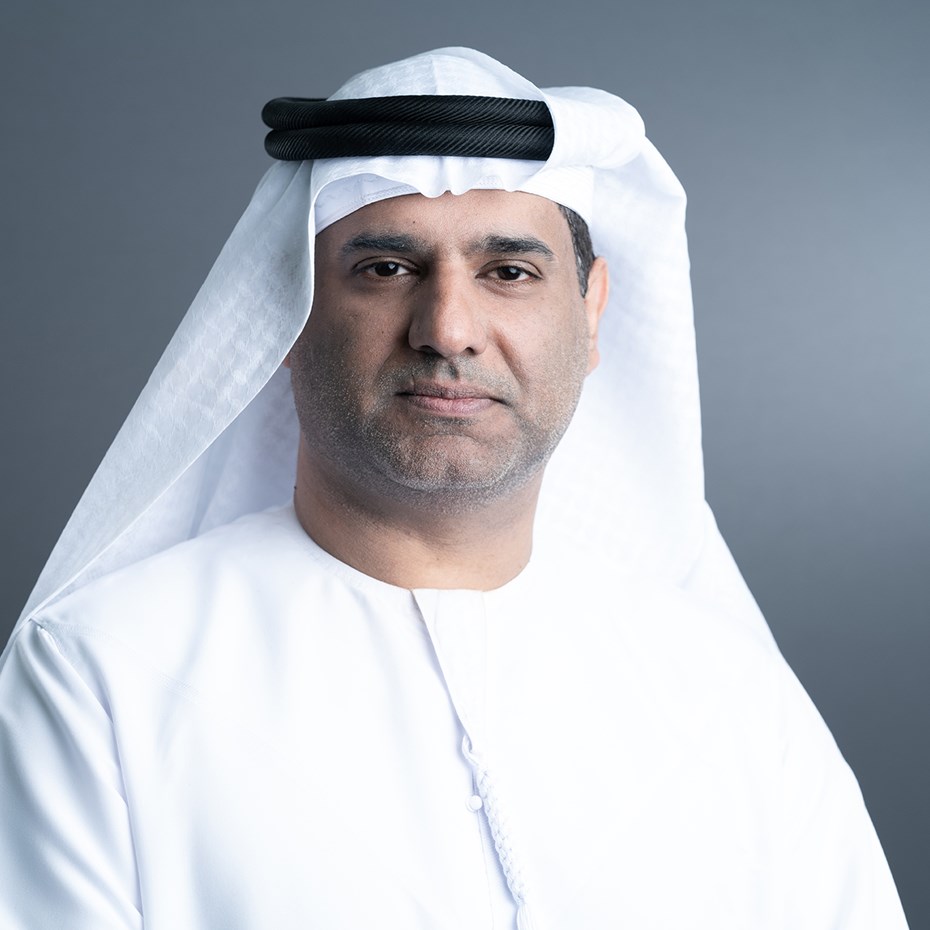 Reducing the Carbon Intensity of Metals
Emirates Global Aluminium, jointly owned by Mubadala under the UAE Investments Platform and the Investment Corporation of Dubai (ICD), is the world's largest 'premium aluminium' producer and the biggest industrial company in the UAE outside of oil and gas. EGA's aluminium is the most significant made-in-the-UAE export after oil and gas, bringing in billions of dollars of revenue each year and contributing to the diversification of the nation's economy.
Four percent of the world's aluminium production or almost half of the aluminium produced in the GCC, is made by EGA. This translates to approximately one in every 25 tons of aluminium is UAE-made.
Producing aluminium is energy intensive. However, EGA has for decades been committed to improving its energy efficiency to reduce both costs and emissions. The company has developed its own aluminium smelting technology for more than 25 years, progressively improving the efficiency of its aluminium smelting processes. EGA's technology development, and earlier work since 1980, has reduced the amount of electricity required to produce each tonne of aluminium by 37.5 percent.
EGA's latest technology, DX+ Ultra, offers many advantages in terms of efficiency, energy consumption and environmental performance. Developed in the UAE, this technology has been licensed internationally to Aluminium Bahrain (Alba). EGA has signed early stage agreements that could lead to further exports of this knowledge to countries like Indonesia and Colombia.
EGA produces the electricity it needs for its industrial processes and runs one of the most efficient gas-fired turbine fleets in the Middle East. With its shareholders Mubadala and ICD, EGA is in the final stages of building the most efficient power block in the UAE at its Jebel Ali site, which includes the first use of a Siemens Energy H-class gas turbine in the global aluminium industry. This project alone will reduce greenhouse gas emissions from EGA's power generation and aluminium smelting in Jebel Ali by 10 percent.
EGA's overall greenhouse gas emissions intensity was already 38 percent lower than the industry average in 2019 and its emissions of perfluorocarbons (a particular group of greenhouse gases emitted during the smelting process) were 91 percent lower.
In January 2021, EGA and the Dubai Electricity and Water Authority (DEWA) announced a new global milestone establishing the UAE as the first country in the world to produce aluminium using the power of the sun. The following month, BMW Group became first customer for EGA's 'CelestiAL' solar aluminium.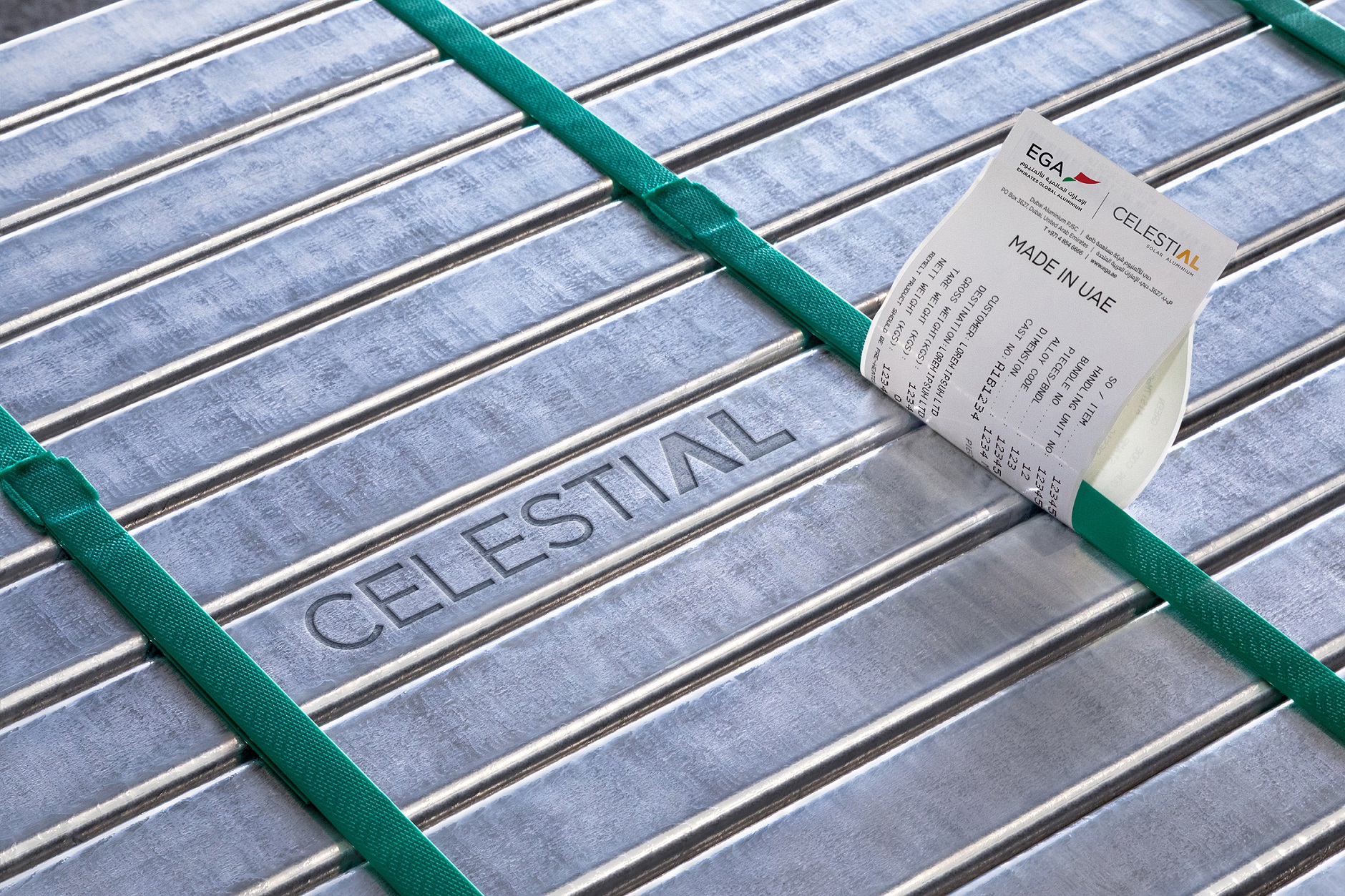 Conventional Energy
Mubadala Petroleum, wholly owned by Mubadala as part of the UAE Investments Platform, is a leading international, upstream oil and gas exploration and production company. The company manages assets and operations spanning 10 countries globally, with a primary geographic focus on the Middle East and North Africa, Russia and Southeast Asia. The company recognizes the industry's movement toward a more sustainable future and has been strategically reshaping its portfolio accordingly.
One of the key ways Mubadala Petroleum is playing its part in the energy transition is by ensuring a gas-bias in its portfolio. As a lower carbon-emitting fuel source, natural gas provides a bridge to renewables. For instance, since 2010, the global shift from coal to gas fired power stations has resulted in a reduction of 500 million tons of CO2 entering the atmosphere. 
In line with its strategy, around 70 percent of the company's working interest production is now in natural gas and this is only set to increase.
Added to this, as a responsible business, Mubadala Petroleum has also invested heavily in ensuring that its production facilities are as efficient as possible, and in so doing, helping to minimize emissions. The company has also invested in a wide range of projects that protect the natural habitat and support communities in which it operates.
Operating responsibly also means ensuring world class Health, Safety, Security & Environment Performance. According to the International Association of Oil & Gas Producers (IOGP) annual HSE reports, the company's performance has been consistently higher than the industry average, comfortably positioned in the top quartile amongst its peers.
Dolphin Energy, majority owned by Mubadala through a 51 percent stake, is a multinational gas development and transportation initiative that meets more than 30 percent of the UAE's energy demand. It is a strategic project that brings together three countries – Qatar, the UAE and Oman – in the only international gas network in the region. Dolphin Energy Limited is delivering 2 billion standard cubic feet of natural gas every single day, providing a source of clean energy for the Southern Gulf.
Dolphin Energy has been publishing a sustainability report for the last 11 years. The 2019 report indicates an increase in environmental expenditure by 9 percent reaching USD 11.2 million while maintaining stable GHG emissions & GHG intensity and developing emission reduction actions. In addition, the company has reduced its water consumption and its total hazardous waste by 4.5 percent and 26 percent respectively while increasing the volume and percentage of total waste recycled to 51 percent.
In addition, our traditional energy company Mubadala Petroleum recently launched its 2020 sustainability report, which stated a 25 percent reduction in Green House Gas (GHG) emissions over the last three years. The company has reported a 62 percent gas-weighted portfolio to support a lower carbon future to support and advance Mubadala's vision and the global energy transition. Mubadala Petroleum also has an exceptionally strong commitment to health, safety, security and the environment (HSSE) with 5.7 million working hours recorded in 2020 without lost time injury (LTI).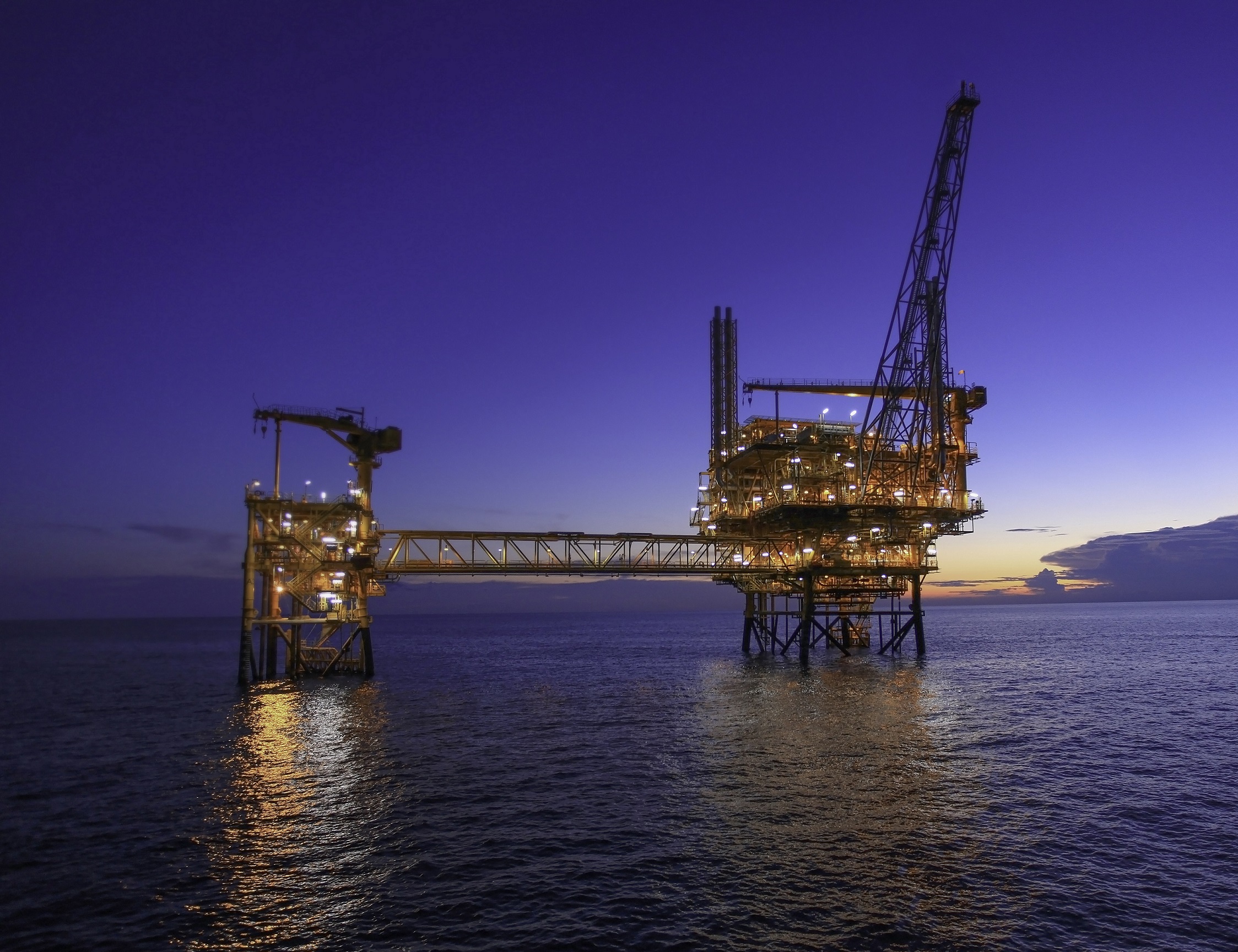 Responsible Investor
As a responsible investor, Mubadala's UAE Investments Platform is dedicated to fostering environmental, social, and corporate governance principles across its portfolio companies.
Recently, Mubadala established a 'Responsible Investing' unit, an in-house unit that is focused on responsible investing and ESG. The unit carefully examines, analyzes, and identifies ESG opportunities and risks, as well as builds on Mubadala's existing knowledge in the ESG space.
Late last year, Mubadala became a member of the One Planet Sovereign Wealth Funds (OPSWF) initiative, an international coalition of SWFs established to integrate climate change considerations into their decision making and support global climate action.
Through its UAE Investments Platform, Mubadala is supporting the acceleration of the UAE's energy transition and economic diversification. Its impact is largely felt through its portfolio of national champions which continue to strengthen the position of the nation at the forefront of the global sustainable development agenda.