EVs Are the Only Bright Spot in Climate Fight, Study Shows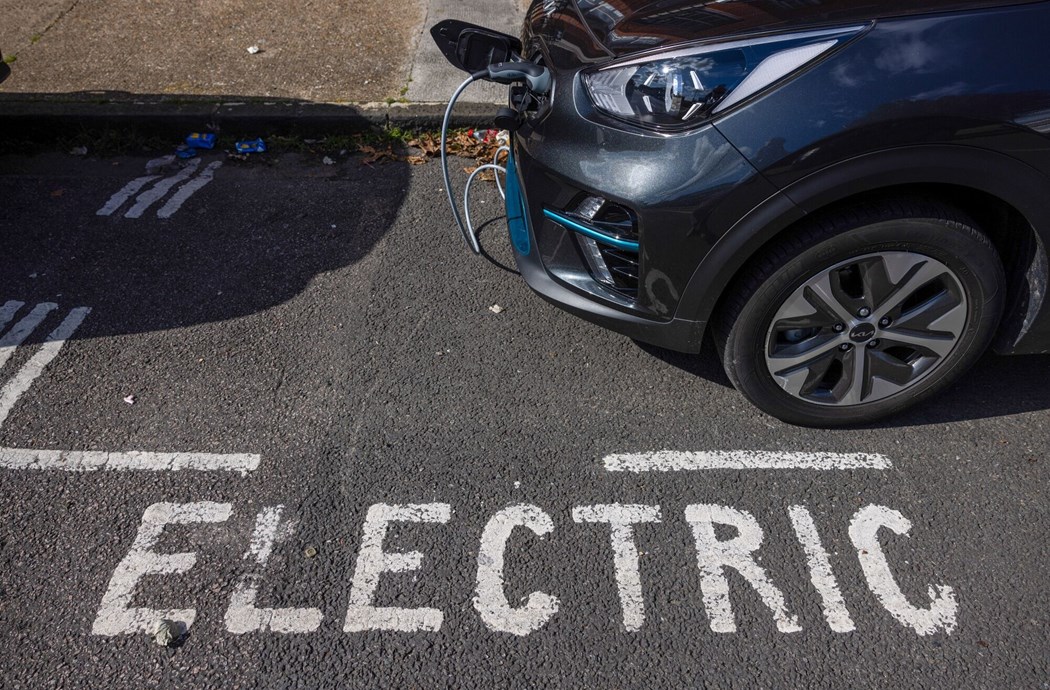 (Bloomberg) -- Global efforts to reach net-zero carbon emissions are failing in almost every way, with one exception: the boom in electric vehicles.
That's the conclusion of a study that was jointly conducted by the Bezos Earth Fund and other non-profits which assessed 42 different measures key for the world hitting net zero by 2050. They cover electricity, industry, transport and land as well as the need to scale up nascent carbon-removal technologies and climate finance. 
The study shows six areas of the economy are going in completely the wrong direction, including the need to phase out government financing of fossil fuels, making steel production greener and reducing the share of passenger car journeys. Other areas — like reforestation and curbing beef output — are heading the right way but too slow, with EV sales the only metric on track.
Building a net-zero world is crucial to fighting climate change and extreme weather that's been blamed for killing crops, lowering water levels on key conduits and causing deadly fires and floods. The report comes as officials from around the world prepare to gather in Dubai at the end of this month for a fortnight of climate talks. 
"Global efforts to limit warming to 1.5C are lagging behind on nearly every measure," said Sophie Boehm, a research associate at the World Resources Institute. "Despite decades of dire warnings and wake-up calls, our leaders have largely failed to mobilize action at anywhere near the pace and scale needed to avert increasingly catastrophic and irreversible impacts."
What Are COP Meetings For? Does It Matter Who Hosts?: QuickTake
EV sales are the only area moving at the right speed, according to the study, which was also published by bodies including Climate Action Tracker. The share of light duty EV sales grew from 1.6% in 2018 to 10% in 2022, representing an annual growth rate of 65%.
While other indicators were positive, such as the share of emissions that are reported by companies and clean energy production, they're not moving fast enough. Others — including coal's share in power generation, crop yields and green hydrogen production — remain well off track.
Top of the agenda this year at the COP28 climate summit in Dubai will be the first global stocktake on efforts to meet the 2015 Paris Agreement, which promised to keep global warming to well below 2C and strive for 1.5C. It's expected to conclude that countries haven't done enough to meet the Paris goals and that they need to pledge more ambitious targets in 2025.
A United Nations assessment in September found that progress is way off track. While emissions have already peaked in developed and some developing countries, they must stop rising globally before 2025 to achieve a warming limit of 1.5C, it said.
©2023 Bloomberg L.P.
KEEPING THE ENERGY INDUSTRY CONNECTED
Subscribe to our newsletter and get the best of Energy Connects directly to your inbox each week.
By subscribing, you agree to the processing of your personal data by dmg events as described in the Privacy Policy.