Biden's Plan to Cut Planet-Warming Pollution Spares Most Gas Plants
May 11, 2023 by Bloomberg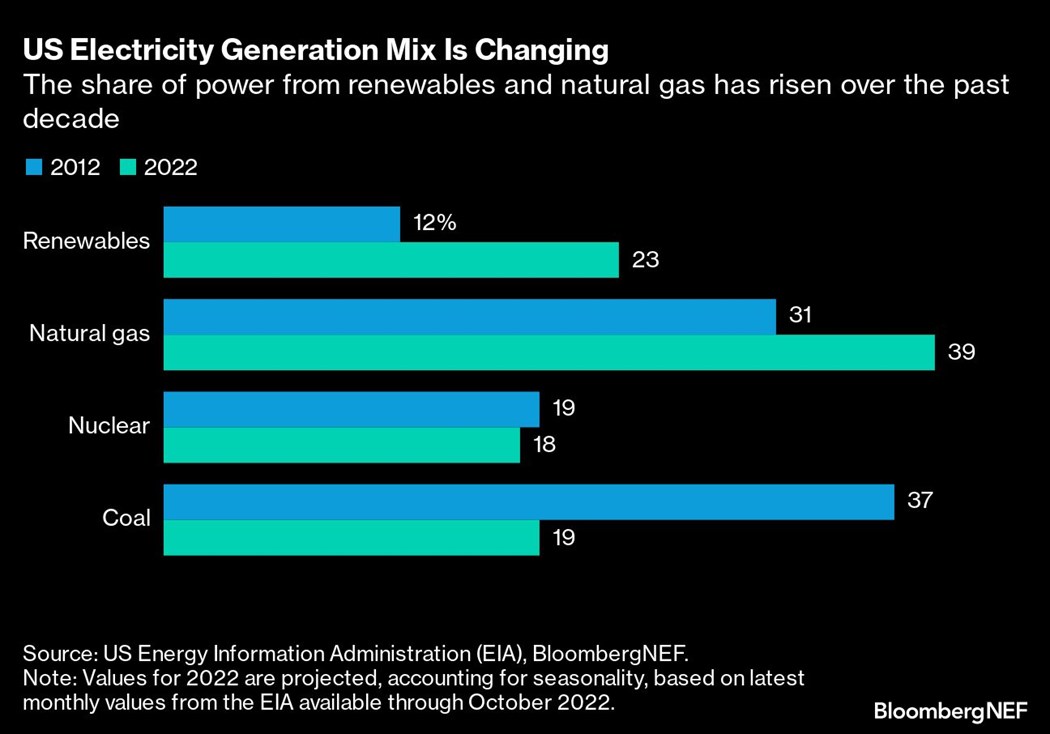 (Bloomberg) -- The Biden administration is cracking down on planet-warming pollution from the US electric sector with proposed requirements that would force the nation's coal plants and largest gas-fired units to stifle nearly all their carbon dioxide emissions. 
Still, under the Environmental Protection Agency proposal unveiled Thursday, the limits would apply to less than a fifth of US natural gas-based power generating capacity. And utilities would have more than a decade to comply with many of the greenhouse gas caps, an approach designed to better survive legal scrutiny and ensure grids have enough power when demand rises. 
"The proposed limits would require ambitious reductions in carbon pollution based on proven and cost-effective control technologies," EPA Administrator Michael Regan said. At the same time, "we created a system that gives a ton of flexibility so that the power sector can make individual decisions based on available technology and the resources that they want to expend." 
Yet some industry groups warned the plan would force power plants to embrace costly technologies that aren't yet economically or technically feasible — while putting the nation's electric reliability at risk. 
The proposal "is designed specifically to cause the premature closure of coal power plants" that "are one of our most dependable and affordable sources of electricity," said Michelle Bloodworth, head of America's Power advocacy group. 
The measure is critical to fulfilling President Joe Biden's climate goals — including the Paris Agreement commitment to at least halve the nation's greenhouse gas emissions by the end of the decade. Power plants are responsible for about a third of the nation's greenhouse gas pollution.
Yet some environmental advocates said the proposal doesn't go far enough, by exempting too many gas-fired power plants and grandfathering coal units that plan to shut down before 2032. "It makes sense to target the biggest plants that run the most often first," said Lissa Lynch, a senior attorney at the Natural Resources Defense Council. "We just think that pool can be expanded."
The proposal — which the EPA intends to finalize next year — faces inevitable legal and political challenges. Even before it was made public, Senator Joe Manchin, a Democrat from coal- and gas-rich West Virginia, vowed to oppose Biden's EPA nominees over what he called "overreach" by an administration determined "to regulate coal- and gas-fueled power plants out of existence." 
The other senator from West Virginia, Shelley Moore Capito, a Republican, pledged to advance a resolution repealing the regulation.  
And Republican attorneys general who successfuly battled an earlier Obama-administration plan in court are expected to mount similar challenges, this time advantaged by former President Donald Trump's appointment of more conservative judges and a 2022 Supreme Court ruling that largely limited the EPA's latitude to what can be directly applied at individual plants themselves. 
The foundation of the plan is the EPA's determination that for many power plants the "best system of emission reduction" is carbon capture technology that's barely in commercial use at the sites today. 
Coal plants set to keep operating into the 2040s and 300-megawatt-and-larger natural gas units that operate at least half the time should be able to trap 90% of their greenhouse gas emissions with the equipment, the EPA concluded.
Though the agency used carbon capture technology to set emissions-reduction standards, states and power plant operators ultimately would have flexibility in how they satisfy the requirements, such as by substituting cleaner-burning hydrogen for some fuel at the sites. Adopting more emission-free electricity, including wind and solar, could also help utilities comply, with the EPA proposing to let states use trading and averaging programs to achieve the same greenhouse gas reductions.  
Coal power plants could keep operating through 2040 as long as they substituted natural gas for 40% of their fuel. But no new emissions control requirements would be mandated for coal plants that close by 2032 or those that opt to shut down by 2035 and run far less frequently. 
"We will see some coal retirements, but the way this program is designed this is really a decision that will be made company by company and state by state," Regan said. 
The EPA predicts the power sector's coal consumption would plummet 79%, from 252 million tons in 2028 to 53 million tons in 2040. The industry's demand for natural gas would fall 36.8% during the same time frame — from 12.5 trillion cubic feet in 2028 to 7.9 trillion cubic feet in 2040. 
New and expanded incentives under the Inflation Reduction Act are already lowering the cost of many of the technologies that utilities could lean on to curb emissions. 
The EPA projects the plan would increase electricity prices by 0.24% in 2035, while unlocking as much as $85 billion in climate and public health benefits — such as reduced deaths and asthma attacks — through 2042, according to the government's projections. The requirements would keep as much as 617 million metric tons of carbon dioxide out of the atmosphere through 2042, the EPA said. 
Under the current approach, those larger gas units would have to employ carbon capture technology to trap 90% of their emissions by 2035 or burn more hydrogen instead. For plants that went that route, low-emission hydrogen would have to replace 30% of their natural gas by 2032 and 96% of it by 2038. 
Yet that path depends on a significant scale-up of so-called green hydrogen generated using renewable or nuclear power — as well as the construction of new pipelines that can transport the gas.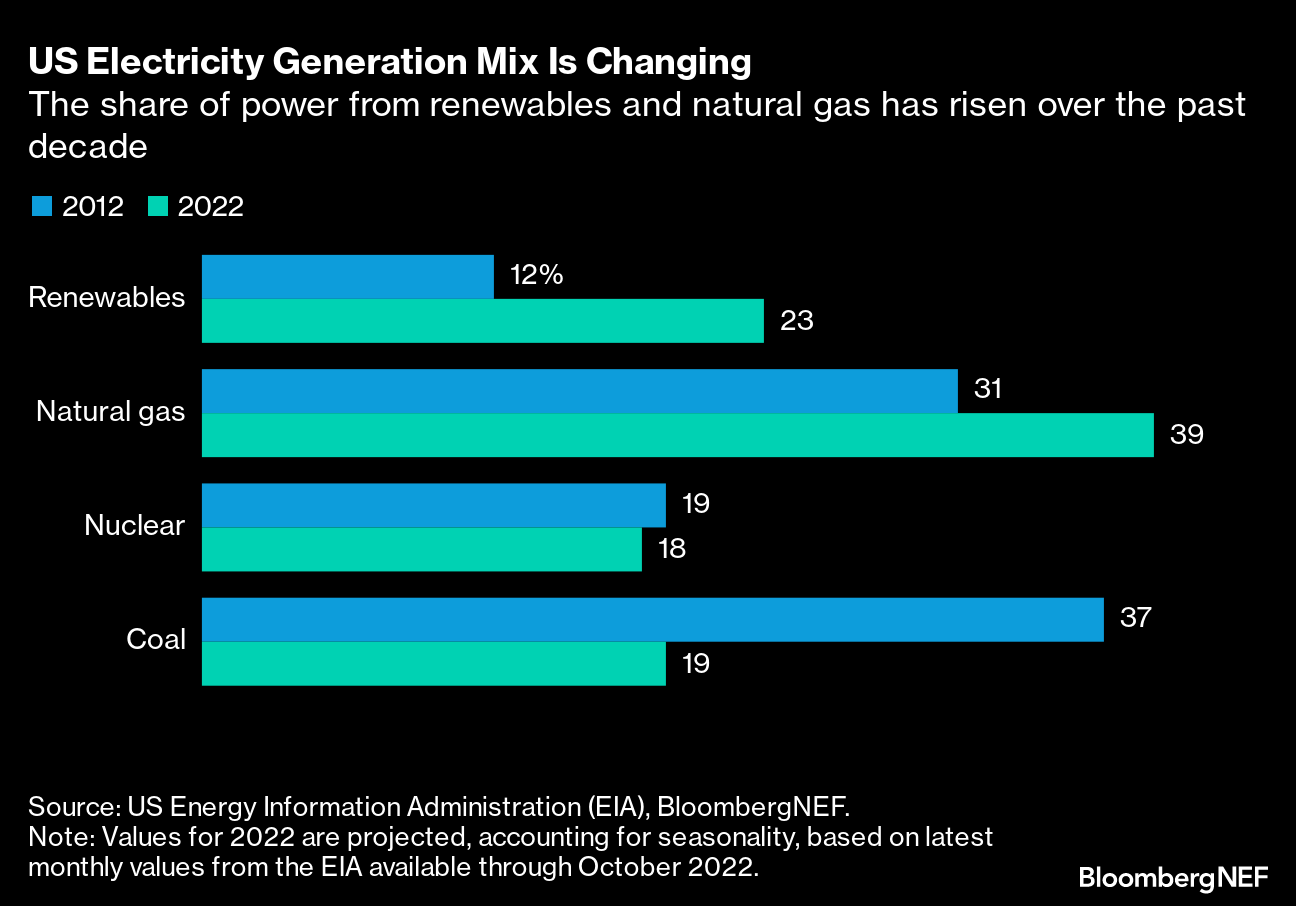 The affected units represent about a quarter of expected US power generation from natural gas in 2035. Smaller, existing gas-fired units that are under 300 gigawatts of capacity and run half the time would not be subject to new emission mandates  — a threshold that could encourage some utilities to run those plants less often and avoid the caps. New facilities meant to be run less frequently — including only when power demand spikes — would be subject to looser limits. 
The EPA is asking for public feedback on applying the requirements more broadly, including to natural gas units as small as 100 megawatts and those operating 40% of the time. Environmentalists are encouraging that change.
"EPA has proposed a rule that comports with the Supreme Court's decision" last year "and has all the fundamental elements of a great rule," said Jay Duffy, litigation director at the Clean Air Task Force, which will encourage a final rule "that covers more of the existing gas fleet and tightens timelines where appropriate." 
©2023 Bloomberg L.P.