ADNOC Logistics & Services successfully lists on ADX following record-breaking IPO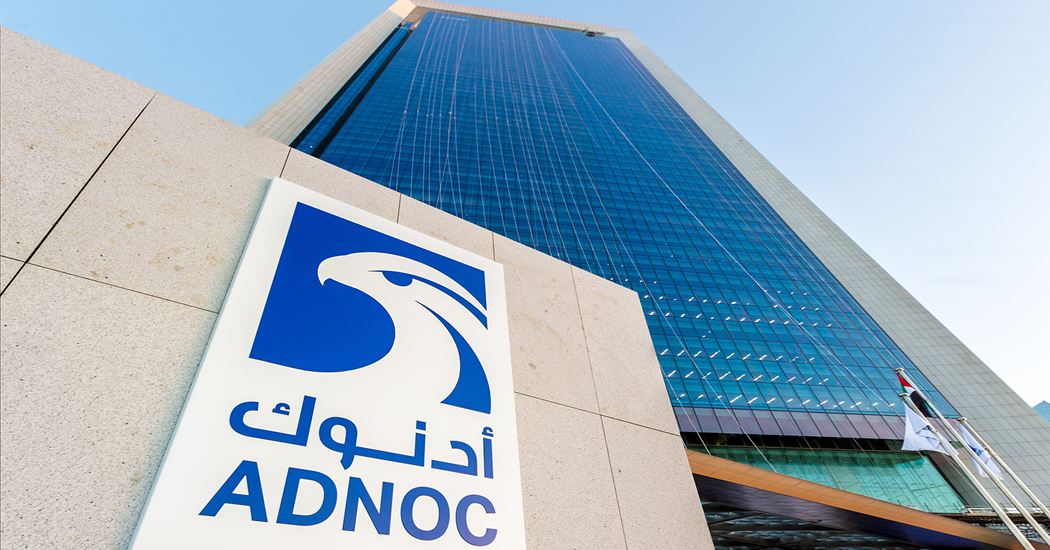 ADNOC Logistics & Services plc, a global energy maritime logistics leader, has listed and commenced the trading of its shares on the Abu Dhabi Securities Exchange, following the successful completion of its Initial Public Offering.
The ADNOC Logistics & Services IPO drew the strongest demand of any IPO globally to date in 2023, the company said.
Raising gross proceeds of approximately $769 million, the IPO is the second-largest listing in the Middle East and North Africa this year, following the IPO of ADNOC Gas in March, and generated record total orders of more than $125 billion. With aggregate oversubscription of 163 times, the IPO attracted the highest-ever oversubscription level for a UAE bookbuild IPO, ADNOC said.
The offering of 19% of the company's total issued share capital was increased from 15% to meet significant investor demand. Based on the final offer price of AED 2.01 per share, ADNOC L&S' market capitalisation at the time of listing is approximately $4.05 billion, the company said.
Khaled Al Zaabi, Group Chief Financial Officer of ADNOC, commented: "This is a truly historic moment for ADNOC, Abu Dhabi and the UAE, and one in which we can all take immense pride. ADNOC's six IPOs to-date have drawn over $385 billion of total demand, further cementing Abu Dhabi's standing as a go-to destination for global capital. The record-setting market debut of ADNOC L&S marks the next extraordinary achievement in our ongoing value creation journey, and we welcome our new investors to partake in our continued growth journey."
Captain Abdulkareem Al Masabi, Chief Executive Officer of ADNOC L&S, added: "This landmark IPO has been made possible by our talented, skilled, and highly dedicated workforce. As a key enabler of global energy commodities, ADNOC L&S provides critical and highly specialised services across ADNOC's entire value chain, and is ideally positioned to continue to deliver secure and lower-carbon intensity energy to the world. In pursuing our major strategic expansion drive, underpinned by up to $5 billion in medium-term capital expenditure, ADNOC L&S will provide investors with exciting growth opportunities, as we decarbonize our operations and deliver on our ambitious roadmap for the future."
Abdulla Salem Alnuaimi, Chief Executive Officer of ADX, said: "Building on a strong start to 2023 with 14% of global IPO activity in Q1, ADX continues its rapid capital market trajectory and activity. The record level of oversubscription garnered by ADNOC L&S through its IPO is a clear demonstration of the value on offer across Abu Dhabi's core industries, sectors, and market-leading entities."
ADNOC L&S is the sixth company that ADNOC has successfully brought to market since 2017, having been preceded by ADNOC Distribution, ADNOC Drilling, Fertiglobe, Borouge and ADNOC Gas. On a combined basis, ADNOC IPOs have generated total demand of more than $385 billion and raised gross proceeds of over $8 billion, demonstrating the vital role that ADNOC is playing in broadening and deepening the UAE's increasingly vibrant and attractive equity capital markets.
In addition to a strong track record for growth and a clearly defined strategy for future expansion, ADNOC L&S offers investors an attractive and progressive dividend payout. The company intends to pay a fixed dividend amount of $195 million for the second quarter and the second half of 2023 (equivalent to annualised dividends of $260 million). Thereafter, it expects to increase the annual dividend per share by at least 5% per annum.
Listing and trading of ADNOC L&S' shares on the ADX commenced at 10:00 AM UAE time on June 1, under the ticker symbol "ADNOCLS" and ISIN "AEE01268A239". From Admission, ADNOC owns 81% of the issued share capital of ADNOC L&S. Moelis & Company UK LLP DIFC Branch acted as the Independent Financial Advisor to the Company for the IPO.
KEEPING THE ENERGY INDUSTRY CONNECTED
Subscribe to our newsletter and get the best of Energy Connects directly to your inbox each week.
By subscribing, you agree to the processing of your personal data by dmg events as described in the Privacy Policy.