European Gas Posts Second Weekly Gain on Russia Supply Squeeze
Jun 24, 2022 by Bloomberg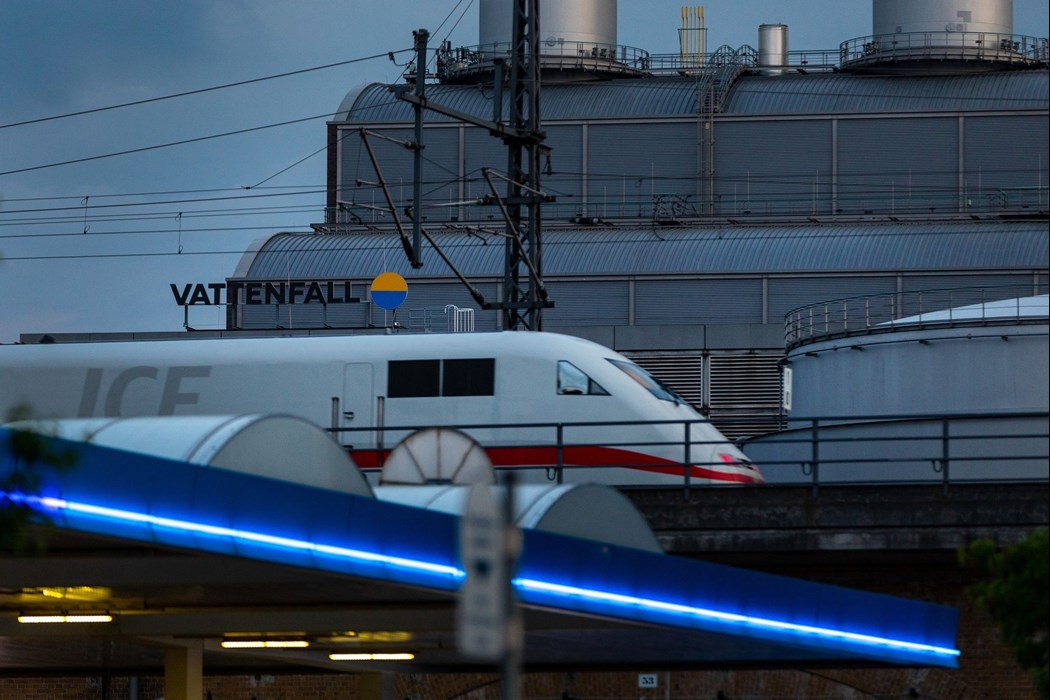 ure>
An Intercity Express (ICE) passenger train passes the Mitte Combined Heat and Power (CHP) natural gas power plant, operated by Vattenfall AB, in Berlin, Germany, on Tuesday, May 17, 2022. The European Union is set to unveil a raft of measures ranging from boosting renewables and LNG imports to lowering energy demand in its quest to cut dependence on Russian supplies which accounted for about 40% of the bloc's gas demand.
(Bloomberg) -- European natural gas prices recorded their second straight weekly advance as Russia's deep supply cuts unsettle markets and force governments to make policy U-turns by bringing back coal stations.    
Benchmark futures slipped Friday but still are about 9% higher this week. The energy crisis is centered around European powerhouse Germany, which moved to the second-highest phase of an emergency plan and warned the cuts could trigger a Lehman Brothers-like collapse of the energy market.
The situation could worsen in coming weeks. The major Nord Stream pipeline, which is currently using just 40% of its capacity to supply to Europe, is scheduled to be fully shut for maintenance next month. German Economy Minister Robert Habeck said he can't be sure that Russia will resume shipments through the link following the works, raising the prospects of a fresh surge in prices and rationing this winter.
Germany Fears Russia Could Permanently Close Main Gas Pipeline

The impact is reverberating through industries and threatening economic output in the region. Europe's biggest chemicals maker, BASF SE, which relies on gas for production and electricity, said it may cut output as it expects further price increases. BMW AG, the world's biggest luxury carmaker that runs combined heat and power plants at many sites, also is taking steps to reduce consumption. 
"Germany has become the hotspot of the EU energy crisis following Russia's invasion of Ukraine," Henning Gloystein, director for energy, climate and resources at Eurasia Group, said in a note. "A total supply cut from Russia to Germany would therefore risk the security of supply throughout the EU, possibly triggering a recession and, in the worst case, widespread winter energy rationing."
The threat of reduced Russian supplies spurred a recent flurry of European companies securing LNG deals with mainly US providers. French utility Electricite de France SA issued a tender Friday to purchase 12 cargoes per year starting from 2023.   
Dutch front-month gas futures, the European benchmark, slipped 3.6% to close at 128.51 euros per megawatt-hour in Amsterdam, after rising in each of the past four days. The UK equivalent contract fell 9.2%.
Power prices fell with gas, but were also higher for the week. Year-ahead German electricity has gained 8.4% this week, the most since early May.
More stories like this are available on bloomberg.com
©2022 Bloomberg L.P.