Asia's energy leaders discuss the critical role of CCUS at Future Energy Asia Leadership Roundtable
May 18, 2023 by Energy Connects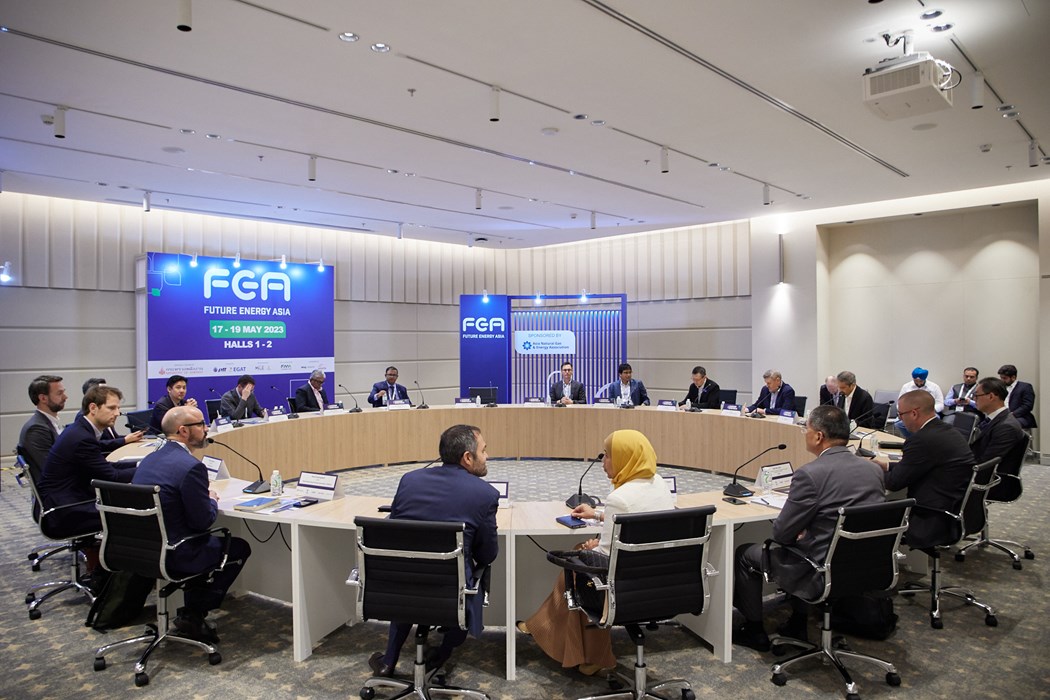 Senior energy leaders from across the region met at the Future Energy Asia Summit and Exhibition on Thursday to participate in a high-level Leadership Roundtable hosted by the Asia Natural Gas & Energy Association (ANGEA).
The invite-only discussion, entitled 'Enhancing energy security through Carbon Capture, Utilisation, and Storage (CCUS): Exploring synergies across the integrated energy value chain', focused on the role that CCUS technologies can play in mitigating against the impacts of climate change. The discussion was led by ANGEA CEO Paul Everingham and was moderated by Simon Sjothun from Rystad Energy, Future Energy Asia's Knowledge Partner.
Support for CCUS is gaining significant momentum across the energy sector and the rapidly developing technologies are set to play a critical role in meeting decarbonisation targets across the globe. This role will be particularly pronounced in Asia, where fast growing economies and populations are resulting in significant increases in energy demand.
During the session, attendees gained valuable insights into ongoing global CCUS projects, the opportunities available in accelerating CCUS deployment at scale, and the key partnerships needed to pave the way for a clean and secure energy future. Participants also discussed policy frameworks, technical challenges, economic obstacles, community engagement, infrastructure development, and more.
Those in attendance included senior leadership figures from governments, national & international energy companies, utility and multi-national power companies, EPC contractors, service companies, technology companies, investment banks, private equity firms, law firms, consultancies and think tanks.
Reflecting on the discussion, Everingham said: "It is clear from the expert voices we have heard today that the opportunities for CCUS in the Asia Pacific region are vast, with potential applications spanning gas and LNG processing, hydrogen production, renewable energy integration, and power generation and distribution. It is evident that by incorporating CCUS technologies into these sectors, the region can reduce its carbon emissions, enhance energy security, and support its transition towards a low-carbon future. This roundtable demonstrates the excitement and willingness around adoption of CCS from the leading players from across Asia's energy ecosystem, and I feel certain these technologies will have a pivotal role to play in the future of the continent's energy transition."
Bringing together policymakers, energy leaders and industry professionals to address the key trends, challenges and opportunities facing the energy industry, the roundtable furthered Future Energy Asia's overarching objective to foster the solutions required to transition the new energy world.
Held at the Queen Sirikit National Convention Center (QSNCC), Bangkok, and organised in partnership with Kingdom of Thailand's Ministry of Energy, the event - co-located with Future Mobility Asia - is taking place until Friday 19th May 2023.