ADIPEC webinar with global energy experts to explore decarbonisation strategies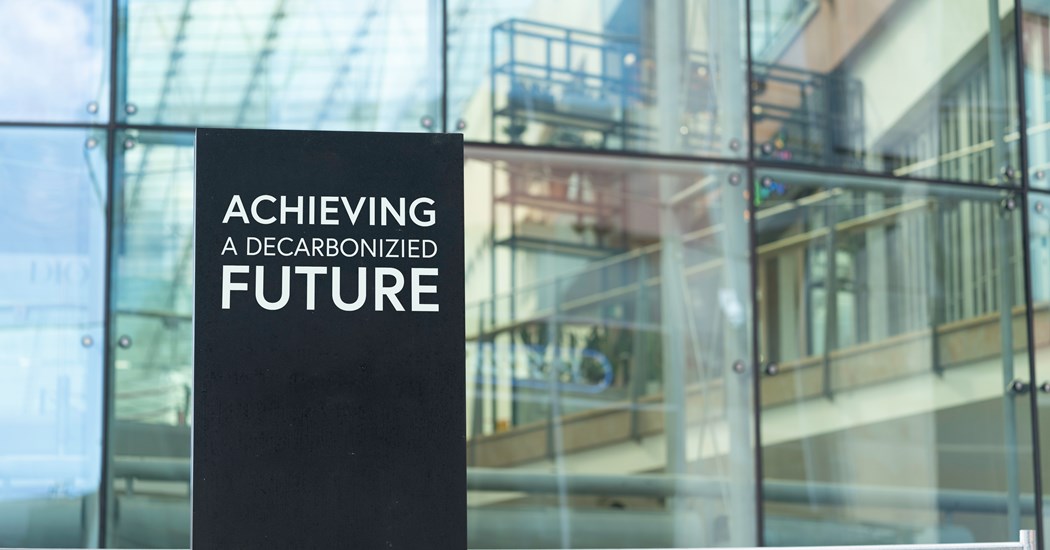 A panel of global energy executives and experts will put the spotlight on a more holistic systems approach to decarbonisation across the energy value chain to unlock critical opportunities in the transition to a low-carbon economy, at a free webinar titled 'Decarbonisation strategies and the future of energy' next week.
Taking place ahead of ADIPEC 2022, the webinar will also explore the pivotal role of new technology in helping businesses and governments meet net-zero targets, along with a focus on CCUS, hydrogen, and reducing methane emissions, and discuss how their adoption would pave the way for a successful transition to a low-carbon future.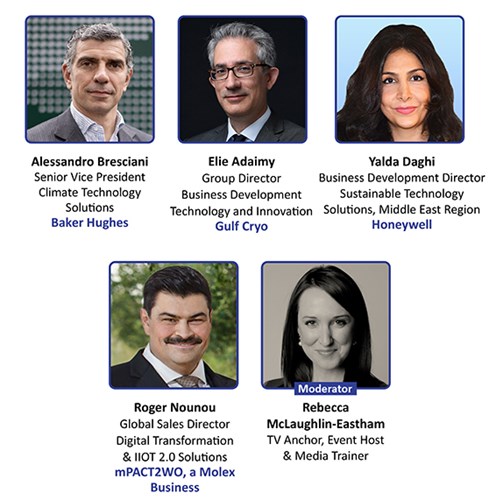 Powered by ADIPEC and Energy Connects, the webinar brings together Alessandro Bresciani, Senior Vice President for Climate Technology Solutions at Baker Hughes; Elie Adaimy, Group Director for Business Development, Technology and Innovation at Gulf Cryo; Yalda Daghi, Business Development Director, Sustainable Technology Solutions, Middle East Region at Honeywell; and Roger Nounou, Global Sales Director - Digital Transformation & IIOT 2.0 Solutions at mPACT2WO, a Molex Business.
The one-hour webinar will take place on Thursday, September 29, 2022, at 3.00 pm UAE time, and will be moderated by Rebecca McLaughlin-Eastham, TV anchor, event host and media trainer.
Register here to attend the free webinar, Decarbonisation Strategies and the Future of Energy 
While a growing number of businesses and governments globally are announcing emissions goals and creating the pathway to a low carbon future, fossil fuels supply around 80% of the world's energy and will need a workable model for energy transition – one that is resilient enough to absorb external shocks and yet pragmatic enough to reduce emissions linked to human activities.
Energy companies will not only play a key part of that transition, but they will also have a leading voice in how that is achieved. Many of the innovations and technology that are part of the decarbonisation process are already coming from the oil and gas sector, and the webinar will dive into related themes such as the significant potential of CCUS to contribute to the energy transition and help countries and companies meet their net zero targets.
The expert panel will shed light on whether eliminating methane emissions from the upstream oil and gas industry is among the effective short-term opportunities for the industry to contain GHG emissions, and examine the new areas of investment required for the oil and gas sector to succeed in their decarbonisation efforts. The webinar will also look at the ways in which hydrogen can become the truly successful solution for a decarbonised, greener future.
The Decarbonisation Zone at ADIPEC 2022 is a new addition that reflects the growing need for decarbonisation strategies in the energy industry. The zone will be a forum for leaders in the energy ecosystem to discuss low-carbon technologies, with the most influential energy providers reinforcing their strategies as they navigate the route to decarbonisation. A platform for both end users and solution providers, the ADIPEC Decarbonisation Zone is a unique opportunity to be part of articulating the oil and gas industry's path towards decarbonisation.
KEEPING THE ENERGY INDUSTRY CONNECTED
Subscribe to our newsletter and get the best of Energy Connects directly to your inbox each week.
By subscribing, you agree to the processing of your personal data by dmg events as described in the Privacy Policy.