InfraX and DarkBlue Technology partner to boost LoRaWAN IoT adoption in the UAE
Dec 28, 2022 by Energy Connects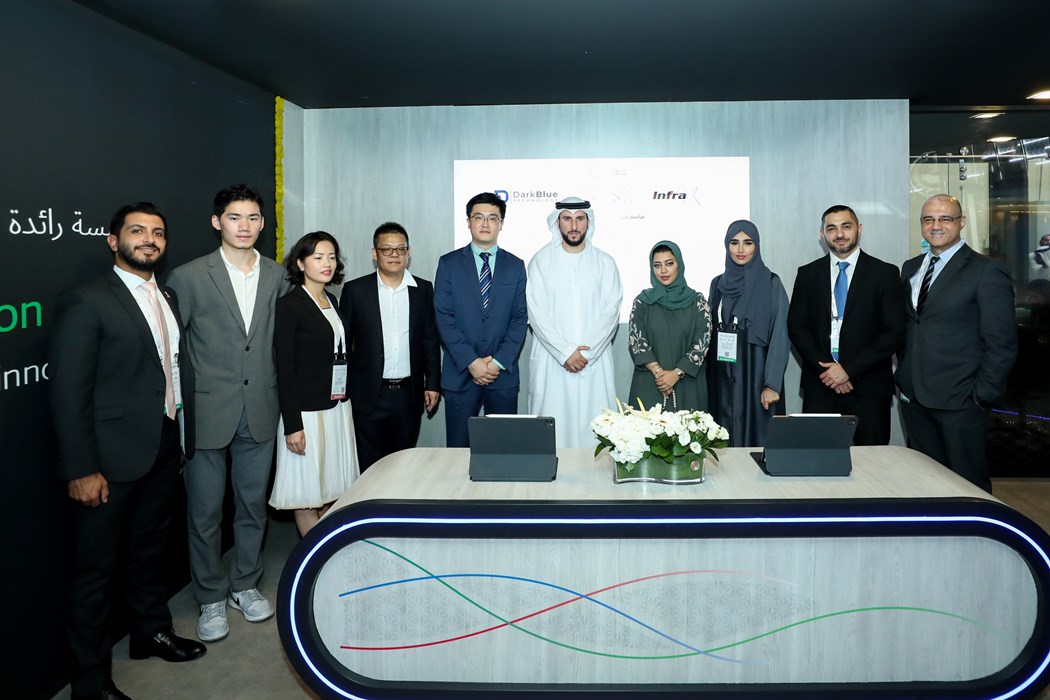 InfraX, a subsidiary of Digital DEWA, the digital arm of Dubai Electricity and Water Authority (PJSC), and DarkBlue Technology, a leading technological firm with strategic investments from two Chinese conglomerates, announced their strategic partnership to boost the InfraX IoT networks uptake in the UAE.
Signed between Rashid Alahmedi, COO of InfraX and Jason Jiang, CEO of DarkBlue Technology, the Memorandum of Understanding (MoU) will pave way for DarkBlue to provide advanced technological solutions and hardware for the UAE market compatible with InfraX IoT networks.
"InfraX is pleased to associate with DarkBlue Technology. Since our establishment, we have focused all our efforts on IoT technologies, and this partnership will further elevate our solutions to help organisations in the public and private space accelerating smart cities use cases and digital transformation activities. Our combined expertise and competence will not only open up new opportunities for businesses to access distinct IoT solutions, but also streamline their operations," said Rashid Alahmedi, COO of InfraX.
One of the public IoT networks InfraX operates utilises LoRaWAN technology, a Low Power, Wide Area networking (LPWAN) protocol designed to wirelessly connect battery operated 'things' to the internet in regional, national or global networks, and achieves key Internet of Things (IoT) requirements such as low power bi-directional communication, end-to-end security and cost effectiveness. LoRaWAN applications provide innovative solutions with a wide range of IoT sensors and devices.
"This partnership will serve as a game changer for the industry in UAE. InfraX is a well-established service provider with deep expertise in the IoT. We are confident that this collaboration to provide end-to-end integrated IoT solutions with LoRaWAN, 5G and other technologies supported by AI will serve as building-blocks for clients looking to lower the carbon emission, expedite digitalisation and enhance their processes & operations" said Jason Jiang, CEO of DarkBlue Technology.