BHP mulls using block-stacking crane to store Pilbara energy
Dec 20, 2021 by Energy Connects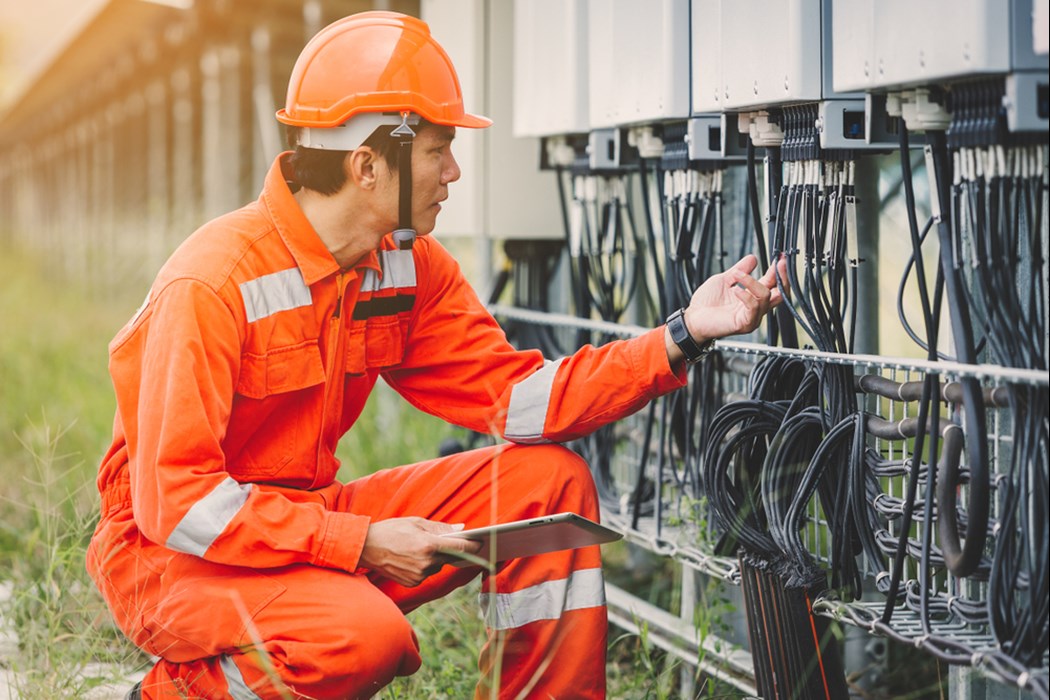 Anglo-Australian mining and energy giant BHP is looking at stacking massive blocks to store wind and solar energy in West Australia's Pilbara as part of its efforts to reduce emissions from its global operations.
The Melbourne- headquartered company has agreed with US-Swiss startup Energy Vault to study the use of its technology that lifts blocks to use surplus energy and later generates power when the blocks are lowered, according to reports in the Australian media.
In 2020, Energy Vault constructed a commercial-sized demonstration unit in Switzerland that had six cranes on a single tower to stack and unstack blocks around the base of the tower, WA Today reported. The electric motors that consume electrical energy when lifting the bricks then act as generators when the bricks are lowered, sending power back to the grid.
According to a BHP spokeswoman, energy storage allowed a greater share of renewable energy to be incorporated in its power supply. The technology is designed for longer duration storage, from four hours to more than 12 hours, where lithium-ion batteries can be too expensive.
Earlier this year, a study by Bloomberg New Energy Finance estimated that it would cost as much as US $278 billion in extra investments for BHP, Fortescue and other major Australian iron ore miners to transition to net zero emissions – a shift to greater use of recycled steel and also a range of carbon prices. The report noted the move to electric arc furnaces, preferably powered by renewable energy, would typically require high-grade iron ore pellets as feedstock.
For BHP's proposed plan at the Pilbara, an initial desktop study will look at sites near the electrical transmission grid that serves BHP's iron ore operations in northwest WA. "The study will take a few months, and we will determine next steps from there," the spokeswoman said.
The gravity energy storage system is similar to pumped hydro, another long duration energy storage technology, as both use the energy of a falling mass to turn an electrical generator. But Energy Vault said their technology, unlike pumped hydro, does not need large changes in landscape height so is viable in more locations and has less loss between energy stored and energy extracted.
BHP and Energy Vault will also study whether mine tailings could be used to make the blocks used in the system.