Scholz Pledges Swift Budget Overhaul After Court Slapdown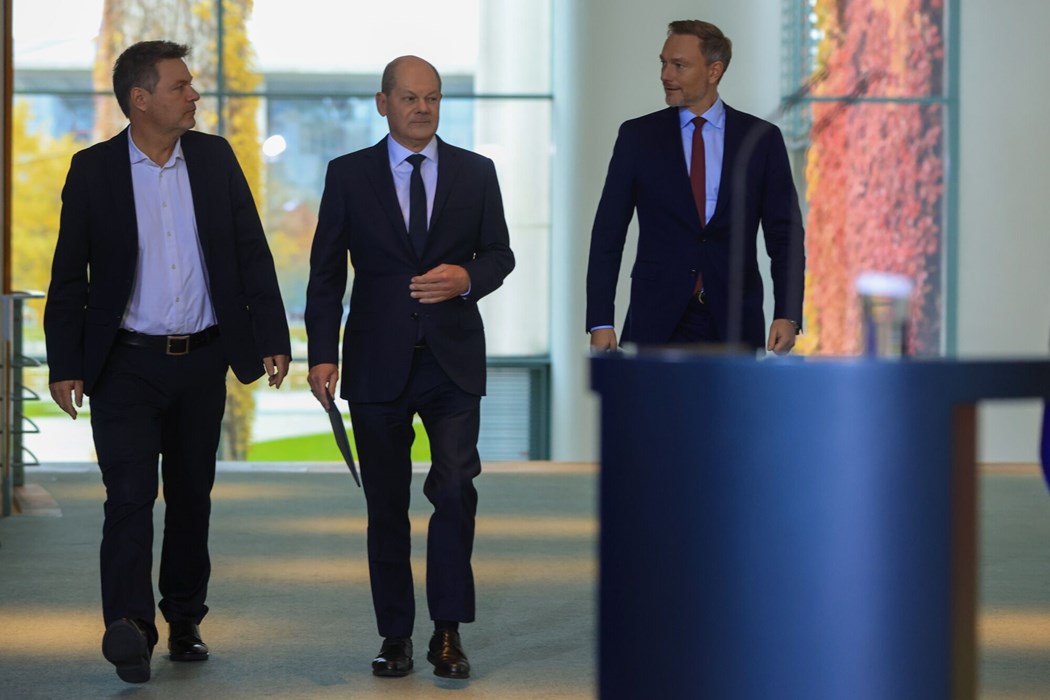 (Bloomberg) -- Chancellor Olaf Scholz said his government will make immediate changes to its finance planning after Germany's top court struck down a move to channel €60 billion ($65.2 billion) into an off-budget fund to tackle climate change.
The Federal Constitutional Court ruled Wednesday that shifting funding earmarked for the Covid-19 pandemic violated rules that restrict new borrowing. Judges said that the €60 billion can't be transfered into the so-called Climate and Transformation Fund, which in August was topped up to €212 billion for the period 2024 through 2027.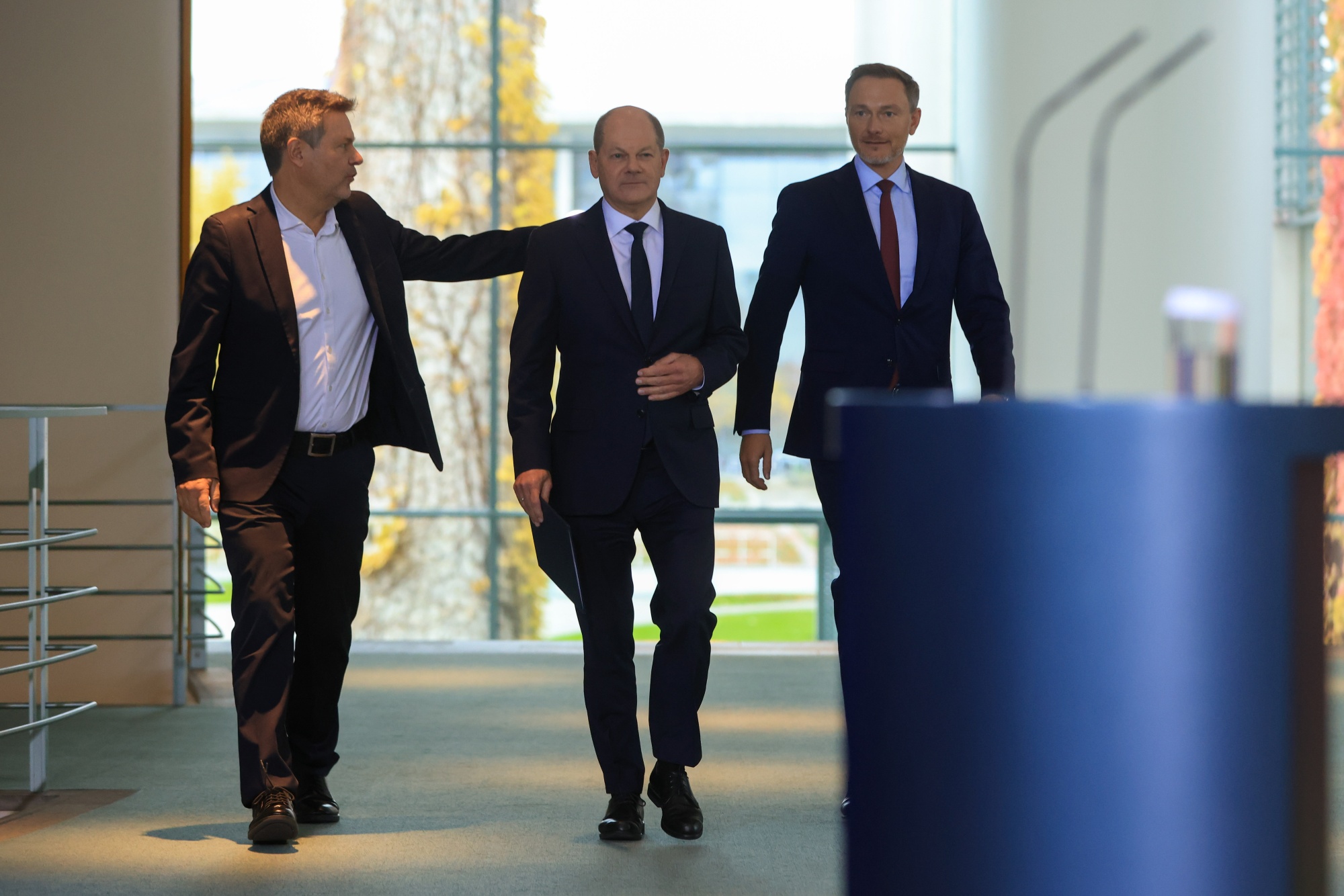 Speaking alongside Economy Minister Robert Habeck and Finance Minister Christian Lindner in Berlin, Scholz acknowledged that the judgment will have a significant impact on budget policy at both the federal and regional level.
He pledged to swiftly overhaul the fund, known as KTF, including passing a temporary measure to make sure that cash isn't spent that hasn't been properly accounted for.
"We are immediately drawing our own conclusions and initiating our own measures," Lindner told reporters, adding that parliamentary negotiations on the 2024 budget due to be concluded this week shouldn't be affected. The €60 billion in unused credit authorizations will be canceled, he said.
The court ruling creates a huge headache for the governing coalition and could prompt more infighting on budget policy among the three parties in Scholz's alliance. It was also a win for the main opposition conservatives, whose lawmakers filed the suit saying they wanted to ensure the sustainability of Germany's public finances.
The judgment may threaten spending on projects like the rollout of heat pumps or the expansion of electromobility and hydrogen infrastructure. It was not immediately clear which specific initiatives might be affected, with officials arguing they need time to sift through the court's 62-page ruling and draw the necessary conclusions.
Habeck highlighted the importance of the KTF fund for Germany's transition, saying it provided broad support for both citizens and companies. He listed initiatives including reducing the burden of high energy prices, subsidies for building renovation and expansion of electric vehicle charging infrastructure.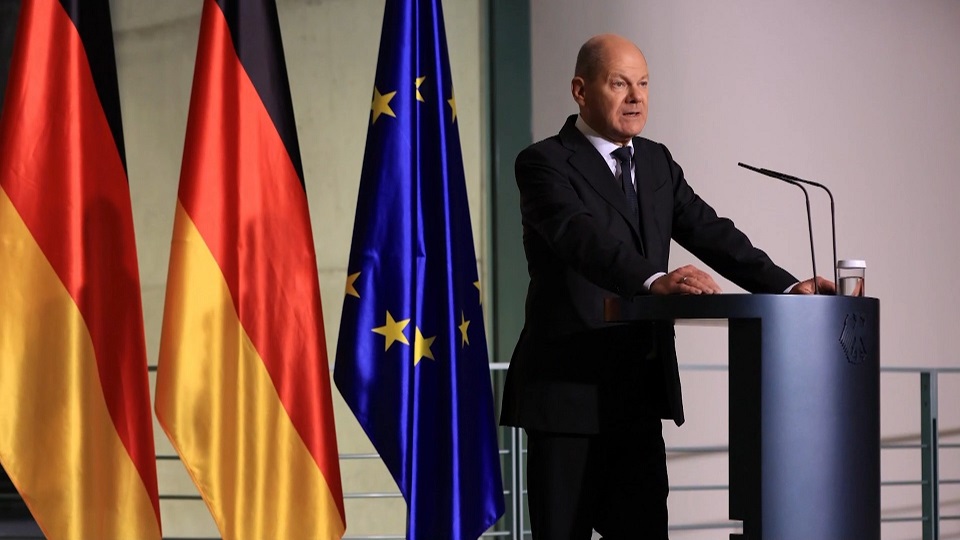 "All promised commitments will be honored and new commitments can only be made once the new economic plan has been drawn up," Habeck said. "I hope that work on this will begin and be completed promptly."
Cash from the fund is also earmarked for investment in the nation's rail network and in building out semiconductor production, including €10 billion in subsidies for a new Intel Corp. plant in the eastern city of Magdeburg.
A German lobby that represents taxpayers welcomed that the court had set "clear limits to the expansive spending policy" of Scholz's government, "especially for the debt-financed outsourcing of expenditure to shadow budgets."
"Politicians must now adjust the significantly excessive expenditure and focus on measures that are demonstrably most effective and important for society as a whole," according to the lobby's president, Reiner Holznagel. "Now is the time for priorities."
(Updates with Habeck comments, background)
©2023 Bloomberg L.P.
KEEPING THE ENERGY INDUSTRY CONNECTED
Subscribe to our newsletter and get the best of Energy Connects directly to your inbox each week.
By subscribing, you agree to the processing of your personal data by dmg events as described in the Privacy Policy.