EU Strikes Deal to Curb Methane Emissions in Oil, Gas Supply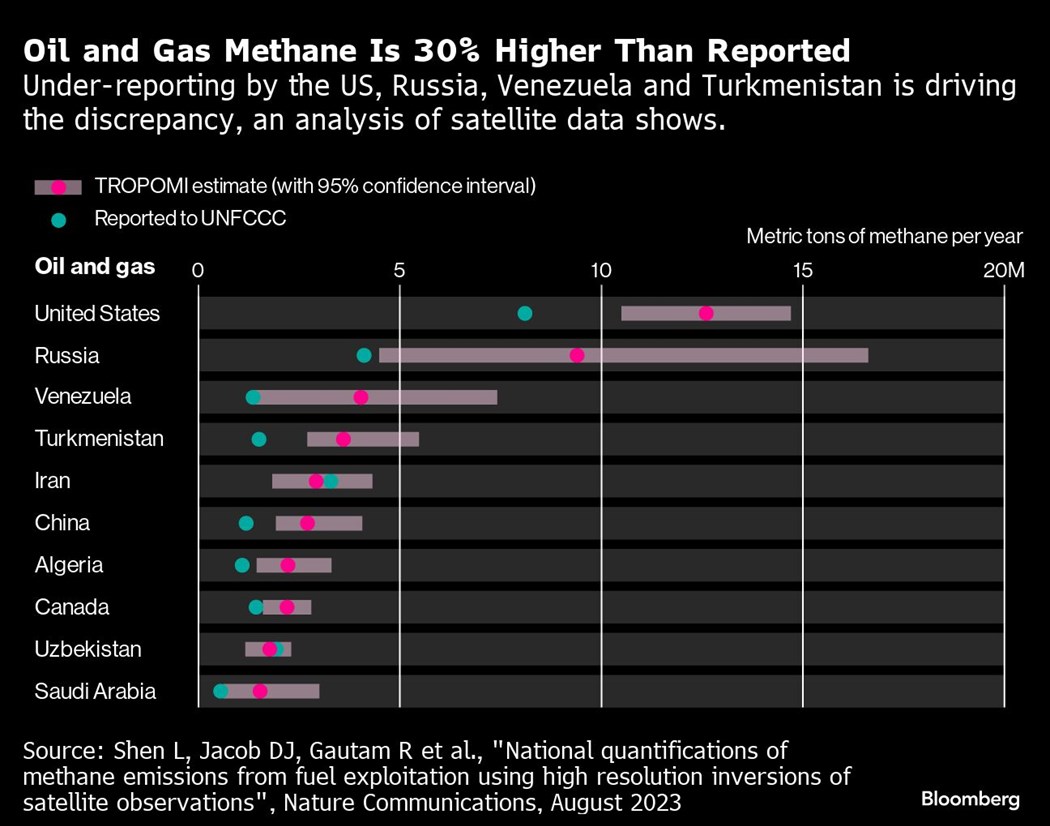 (Bloomberg) -- European Union negotiators struck a deal to curb methane releases from fossil-fuel infrastructure and plotted a course to monitor and limit the emissions associated with imported energy sources.  
EU lawmakers and member states reached a provisional political agreement to require energy companies to regularly check infrastructure including wells and pipelines for leaks of methane, the Council of the EU and the European Council said in a statement. The potent greenhouse gas — the main component of natural gas — has more than 80 times the warming power of carbon dioxide during its first two decades in the atmosphere and is responsible for approximately 30% of the Earth's warming.
The deal is notable because monitoring, reporting and verification measures will eventually be applied to imports, which account for more than 90% of the 27-nation bloc's oil and gas. The agreement is the latest in a series of global efforts targeting methane cuts, which scientists say is one of the cheapest and most powerful ways to reduce rising temperatures in the short term.
The new EU rules could eventually impact where it sources its oil and gas, and operators that are unable or unwilling to halt their methane emissions may find themselves with shrinking market share. Releases of methane from pipeline gas tend to be higher than for LNG, mainly due to activities in producing countries, according to Berkley Research Group.
Negotiators agreed that by 2027, importers will have to demonstrate equivalent monitoring, reporting and verification requirements at production level. After the regulations have been in force for three years, the European Commission, the bloc's executive branch, would propose placing methane intensity classes for crude oil, natural gas and coal at the level of the producer or company.
While that stops short of an obligation to slash emissions, negotiators said it would still spur action globally. The deal comes two weeks before countries meet in Dubai for the COP28 climate summit, where tackling methane is likely to be one of the main issues.
"The extension to imports, which was my main priority in the parliament's position, will have repercussions worldwide," said Jutta Paulus, the green lawmaker who led negotiations from the European parliament. "I am very pleased that we will go to the UN climate conference in Dubai with full hands."
Methane is the primary component of natural gas but it also leaks across coal and oil supply chains, sometimes without the knowledge of operators. However, producers do often choose to release the gas into the atmosphere if it's more expensive to contain than trap and bring to market.  
"Considering the prospect of an import standard was nothing more than a dream a year ago, this outcome is a major step forward," said Brandon Locke, Europe policy manager for methane pollution prevention at Clean Air Task Force, a climate non-profit. "This single piece of legislation could dramatically cut global methane pollution."
Scientists using satellite observations have consistently found that operators and governments significantly under report methane emissions from fossil fuel production. A study published in in August that relied on satellite observations found that observed methane releases from global oil and gas operations are 30% higher than estimates provided by countries to the United Nations.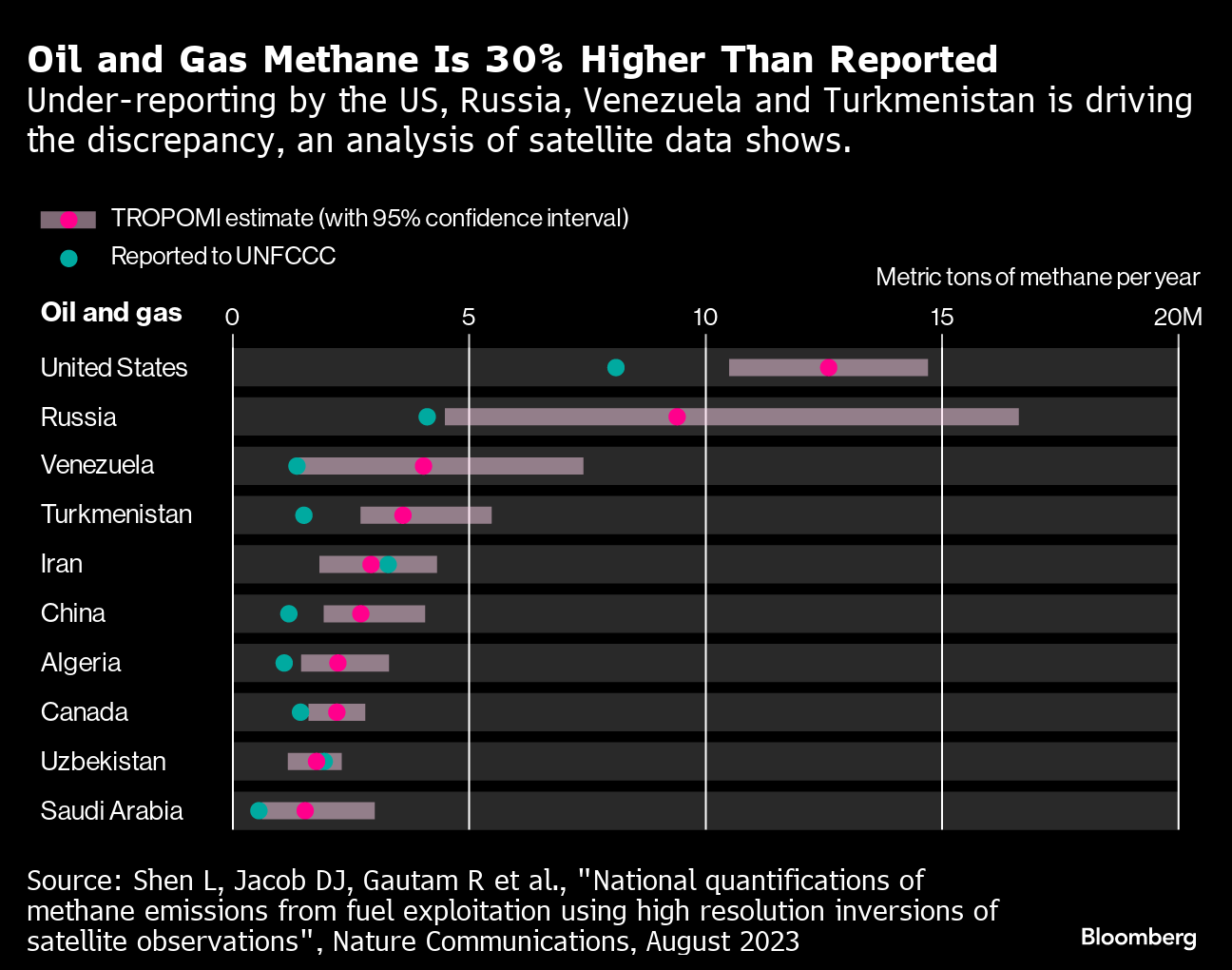 The world's four largest oil and gas emitters — the US, Russia, Venezuela and Turkmenistan — account for most of the overall discrepancy, according to the report.
China, the world's largest emitter of methane, said earlier this month it will boost monitoring, reporting and data transparency to reduce releases of the greenhouse gas. American officials were negotiating a deal to help Turkmenistan curb its vast methane emissions, reported in June. 
(Updates with imports plan from fifth paragraph.)
©2023 Bloomberg L.P.
KEEPING THE ENERGY INDUSTRY CONNECTED
Subscribe to our newsletter and get the best of Energy Connects directly to your inbox each week.
By subscribing, you agree to the processing of your personal data by dmg events as described in the Privacy Policy.