Debt-Limit Deal Omits Broad Overhaul to Speed Up Energy Permits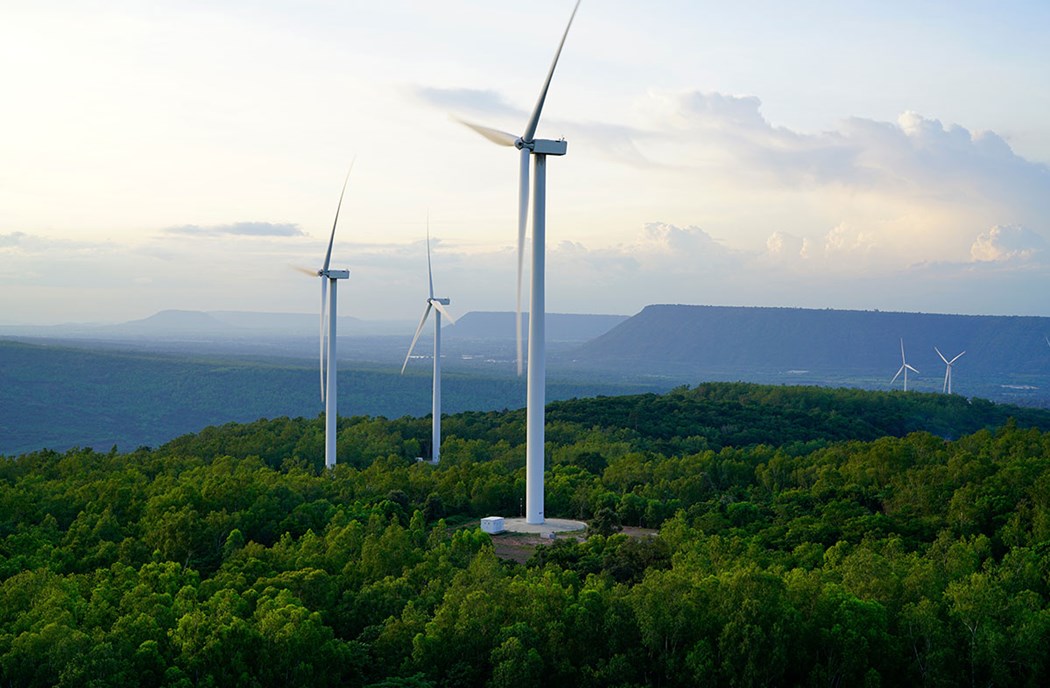 (Bloomberg) -- House Speaker Kevin McCarthy said he promised President Joe Biden to pursue ways to speed up energy projects, after a planned easing was largely dropped from the accord to lift the US debt ceiling.
While the outcome signaled a win for progressives who oppose broad changes to a bedrock environmental law, McCarthy said the continuing effort would include a range of energy issues. He said he pledged to Biden to continue working with the White House and Democrats "because we need energy — all forms of energy, especially for our grid — to double."
"We made a commitment that we're not stopping now," he told reporters at the US Capitol on Sunday. "That would also deal with transmission, it would deal with pipelines, and others. I had that conversation with the president yesterday and with the White House."
The agreement struck by White House and GOP negotiators makes minor tweaks to the National Environmental Policy Act, the 50-year-old law requiring federal reviews of energy projects. Yet many changes sought by Republicans were omitted, a person familiar with the discussions said.
One win for Republicans include a one-year limit on environmental assessments and two years on environmental impact statements, Representative Garret Graves, one of the deal's negotiators, told reporters Sunday. He didn't say how that deadline would be enforced. 
Still, some of the permitting issues are being negotiated as the agreement gets written into legislation, according to a second person familiar with the talks. Republicans touted the changes as "the first significant reform"  since 1982 to the major environmental law in their summary of the debt accord.
The deal would boost coordination, predictability and certainty for the federal permitting process, including a provision to designate a sole lead agency to develop a single environmental review, according to the aide. 
It doesn't curtail the scope of the law or shrink the time for opponents to challenge project approvals. Republicans had argued a bigger overhaul was necessary to accelerate construction of projects that can be in legal limbo for years after they win key permits and authorizations.
The agreement includes energy-storage components and a study on high-voltage electric transmission, according to one of the people familiar with the matter, which is a Democratic priority seen needed to help tap billions of dollars in clean energy funds under President Joe Biden's landmark climate law passed last year.
Earlier: Debt-Limit Negotiators Eye Faster Energy Permits in Deal
Also, the deal doesn't make any changes to the Inflation Reduction Act's climate and clean energy provisions, according to a Democratic fact sheet on the agreement.
The permitting changes that had been considered for the debt-ceiling accord fell short of the sweeping overhaul sought by both parties and the White House, which has thrown its weight behind a measure from Senator Joe Manchin, the West Virginia Democrat who cast the pivotal vote for the Democrats' climate law. 
Dozens of progressive Democrats and environmental groups had warned the White House that big changes to undercut NEPA would put frontline communities at risk and worsen environmental injustice nationwide. 
Opponents included Representative Raúl Grijalva of Arizona, the top Democrat on the House Natural Resources Committee, and progressive and environmental justice activists who urged Biden to reject GOP demands on permitting. 
(Updates with McCarthy comments on broader overhaul.)
©2023 Bloomberg L.P.
KEEPING THE ENERGY INDUSTRY CONNECTED
Subscribe to our newsletter and get the best of Energy Connects directly to your inbox each week.
By subscribing, you agree to the processing of your personal data by dmg events as described in the Privacy Policy.