Coal's Quicker Exit Means Australia Needs More Energy Spending
Feb 21, 2023 by Bloomberg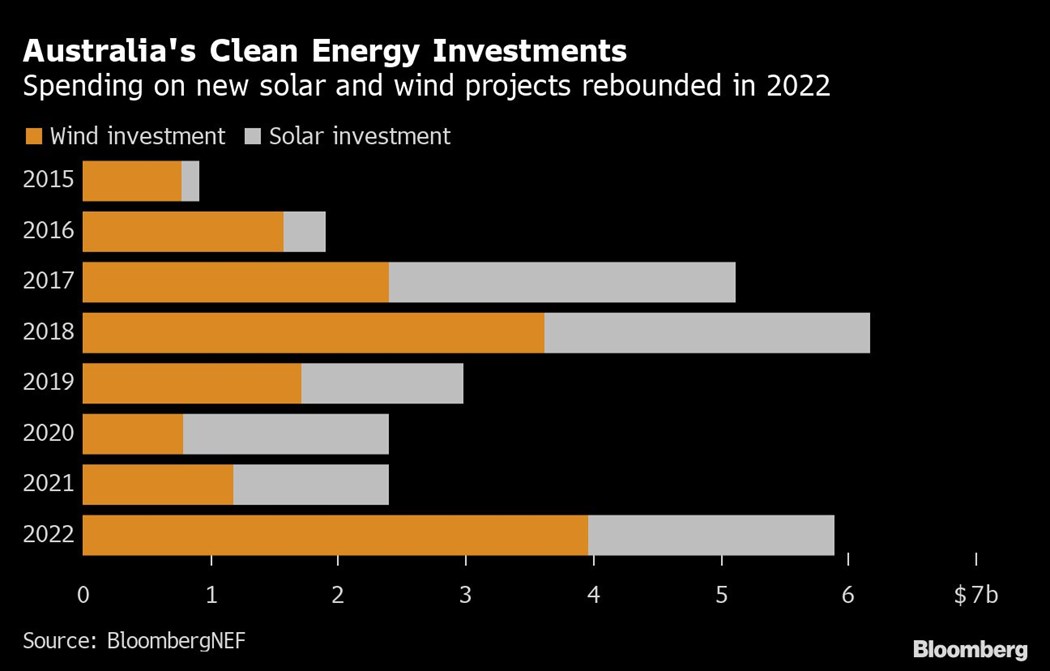 (Bloomberg) -- Australia is at risk of energy shortfalls without more clean energy investment to offset the accelerating demise of coal-fired power plants, according to the operator of the nation's main power networks. 
At least five coal stations which currently account for about 13% of generation for the main National Energy Market are scheduled for retirement, meaning there could be gaps in reliable electricity supply from 2025, the Australian Energy Market Operator said in a Tuesday report. 
"Urgent and ongoing investment in renewable energy, long-duration storage and transmission is needed to reliably meet demand from Australian homes and businesses," AEMO Chief Executive Officer Daniel Westerman said in a statement.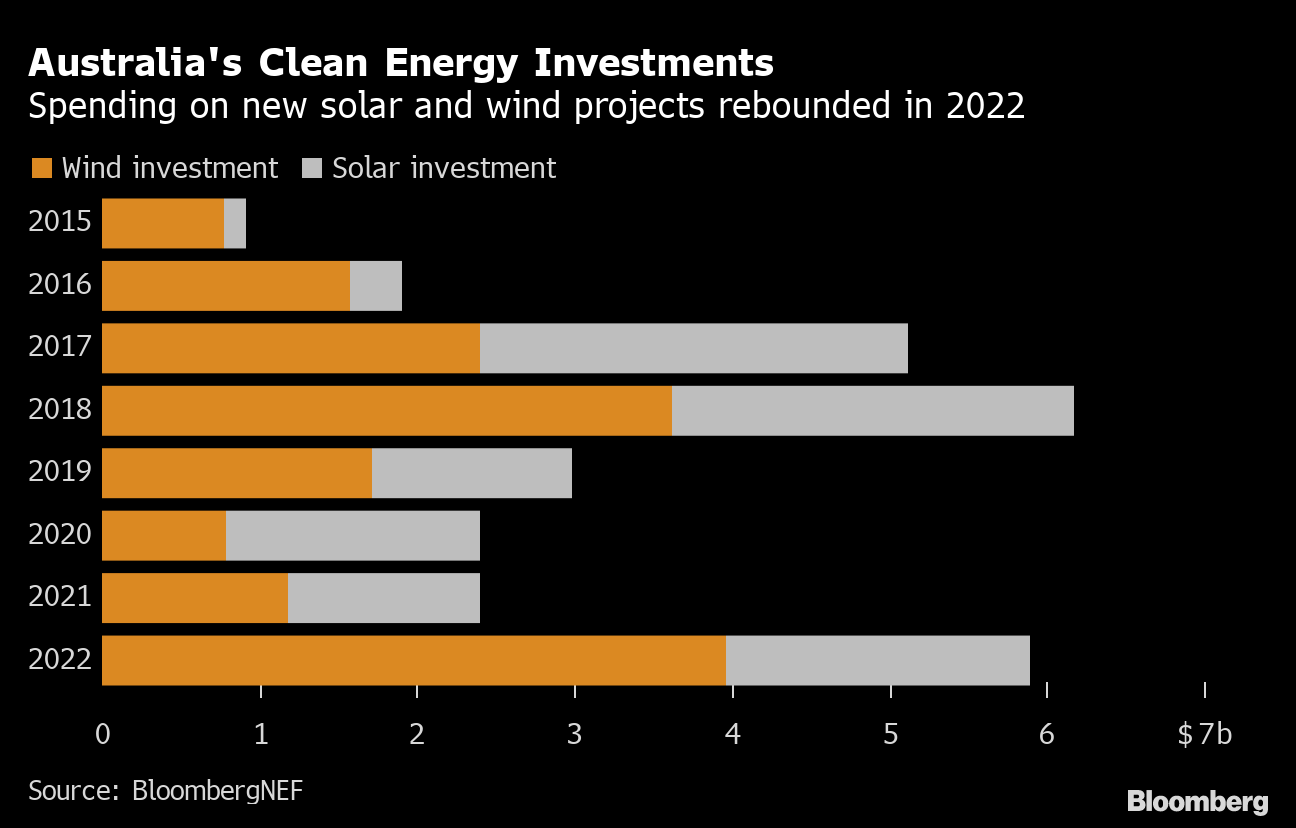 Utilities are rushing to shutter aging coal operations citing the eroding viability of the plants amid competition from cheaper solar and wind. Origin Energy Ltd. last year moved up the retirement of the Eraring Power Station in New South Wales by seven years, while AGL Energy Ltd. advanced its closure plans by a decade. The companies intend to add new renewable energy generation and battery storage as a replacement.
Investment in large-scale renewable energy projects in Australia jumped 145% in 2022 to about $5.9 billion, with around 5 gigawatts of solar and wind installed, BloombergNEF analysts including Tushna Antia said in a January report. Spending is forecast to remain strong with at least a further 3.7 gigawatts of projects expected to reach financial close this year, the analysts said.
More stories like this are available on bloomberg.com
©2023 Bloomberg L.P.