Scientists Warn on Climate as Australia Unlocks Giant Gas Region
May 03, 2023 by Bloomberg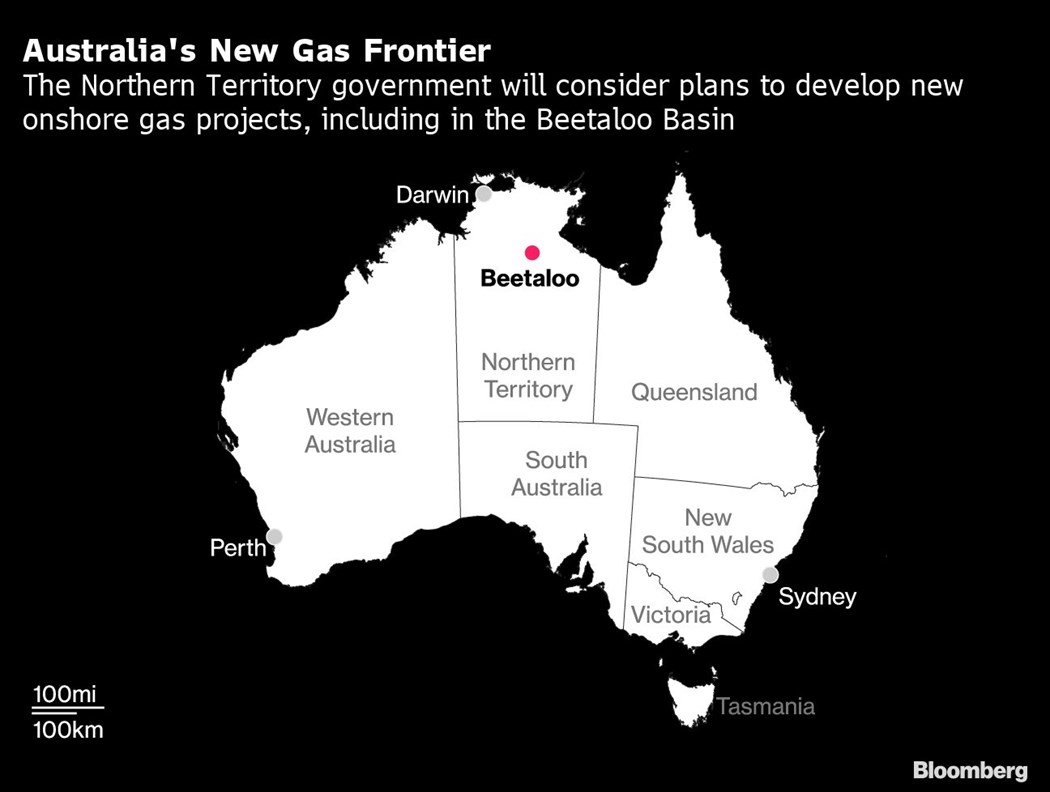 (Bloomberg) -- Scientists warned about the potential climate impact of shale gas production in Australia's Northern Territory as the region — which had previously banned fracking — confirmed it will allow developers to seek approvals for projects.
The territory aims to exploit a sub-basin estimated to hold about 100 times Australia's existing natural gas production after implementing a series of recommendations made when it lifted curbs on hydraulic fracturing in 2018.
"Our highly prospective onshore gas resources will support our energy security during the transition to renewables — and will improve living standards for all Territorians," the region's Chief Minister Natasha Fyles said in a statement. 
Development of onshore gas projects in the region — twice the size of Texas and with a population of less than 250,000 — has been a hugely contentious issue in Australia for years, pitting climate campaigners against resources companies that argue new local production is required to meet domestic energy demand.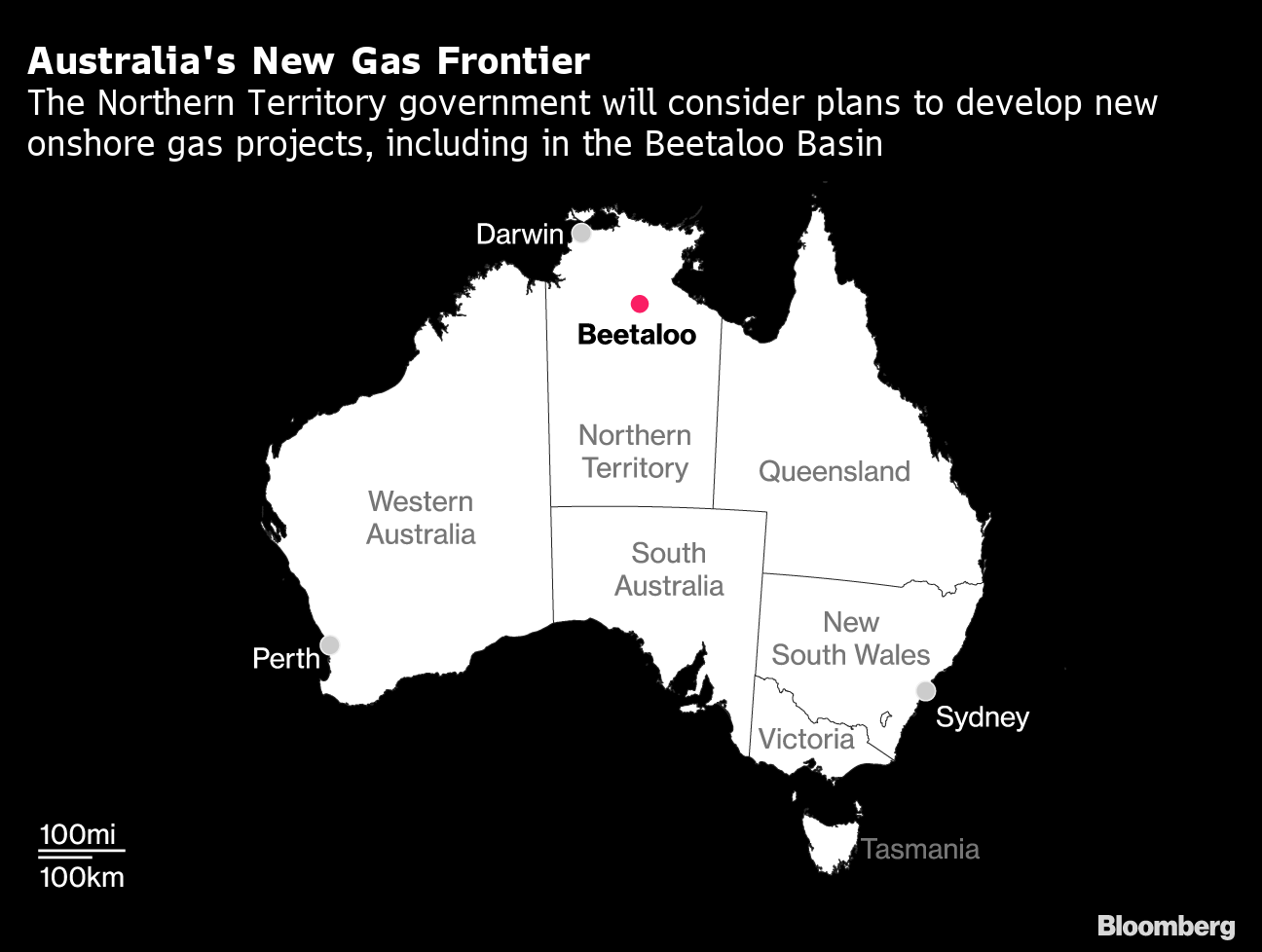 Prime Minister Anthony Albanese's national government, which took office last year, has legislated more stringent emissions reduction targets, though also backs the role of gas in the nation's energy mix, vowing to protect consumers from supply shortfalls.
Industry estimates suggest that the flagship Beetaloo Sub-basin alone could hold about 500 trillion cubic feet of gas, according to the Northern Territory government — more than three times annual global consumption and a quarter more than all proved US shale gas reserves. It's part of an even larger basin called McArthur. 
Development of Beetaloo would generate as much as an additional 89 million tons of greenhouse gas emissions annually, a group of almost 100 opponents said Wednesday in a letter to the region's government published in local newspapers. Australia's 2022 emissions were about 490 million tons, the national government said in a preliminary estimate. 
"Opening up new fossil fuel extraction projects of this scale is at odds with the government's plan for net zero by 2050," said Matthew England, a professor at the University of New South Wales Climate Change Research Centre, and a signatory to the letter.
The Northern Territory's plan includes a commitment to aim to ensure Australia's emissions don't increase as a result of new onshore gas production, according to the region's government.
Origin Energy Ltd. last year sold its interest in a Beetaloo venture under a plan to prioritize clean energy. Gas producer Santos Ltd. is continuing to progress potential developments in the McArthur Basin. 
©2023 Bloomberg L.P.