G-20 Countries Avoid Climate Backslide Despite Rush for Energy
May 17, 2023 by Bloomberg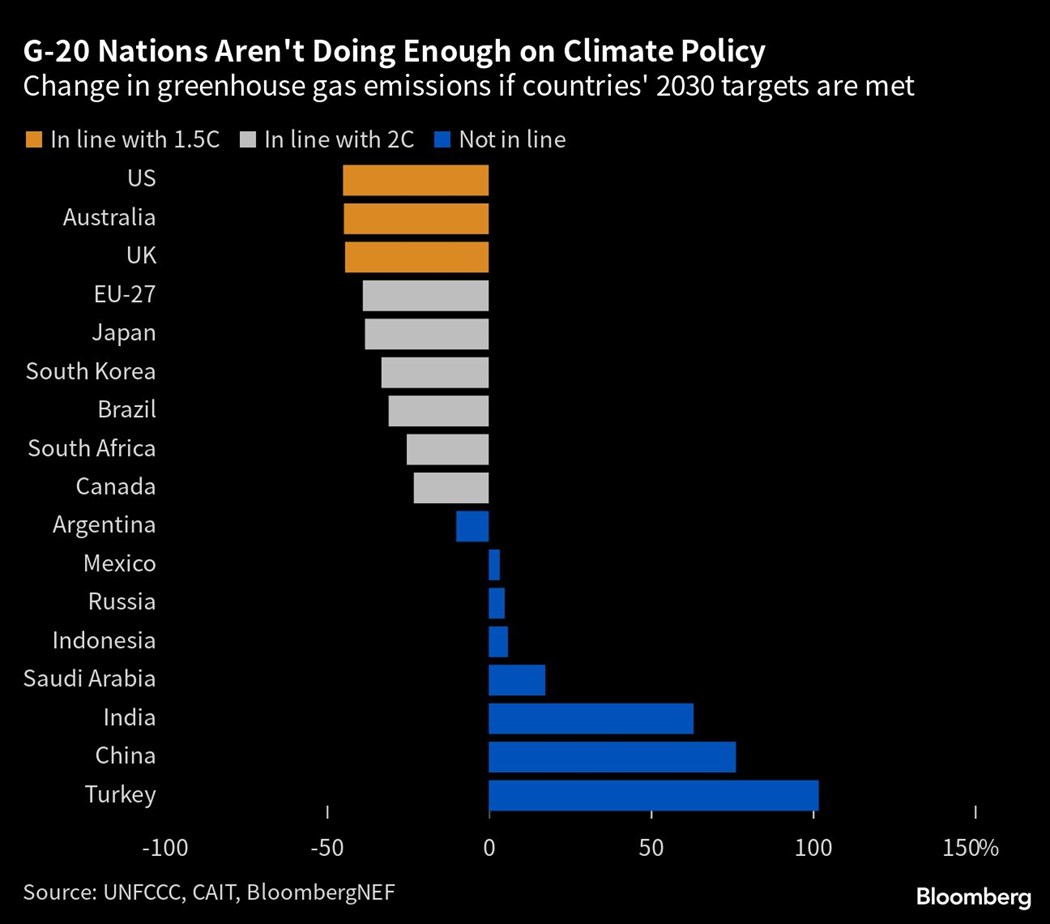 (Bloomberg) -- The world's largest economies boosted policies to fight climate change despite last year's energy crisis, allaying fears that cutting emissions would be pushed down the priority list amid a scramble for resources.
Most Group-of-20 countries backed regulations that support the transition to renewables even as they took unprecedented steps to bolster energy security following Russia's invasion of Ukraine, according to a report by BloombergNEF. Seventeen countries maintained or improved their zero-carbon policy ratings, yet the group as a whole is still far from addressing the climate crisis comprehensively, it said.
The report is the latest sign that a widely-anticipated backslide on the climate hasn't materialized even though countries risk relying more on dirtier fuels like coal to shield citizens from rising prices. Yet stronger policies will still have to be put in place if the world is to keep global warming below the Paris Agreement target of 1.5 degrees. G-20 nations account for around 80% of global greenhouse gas emissions.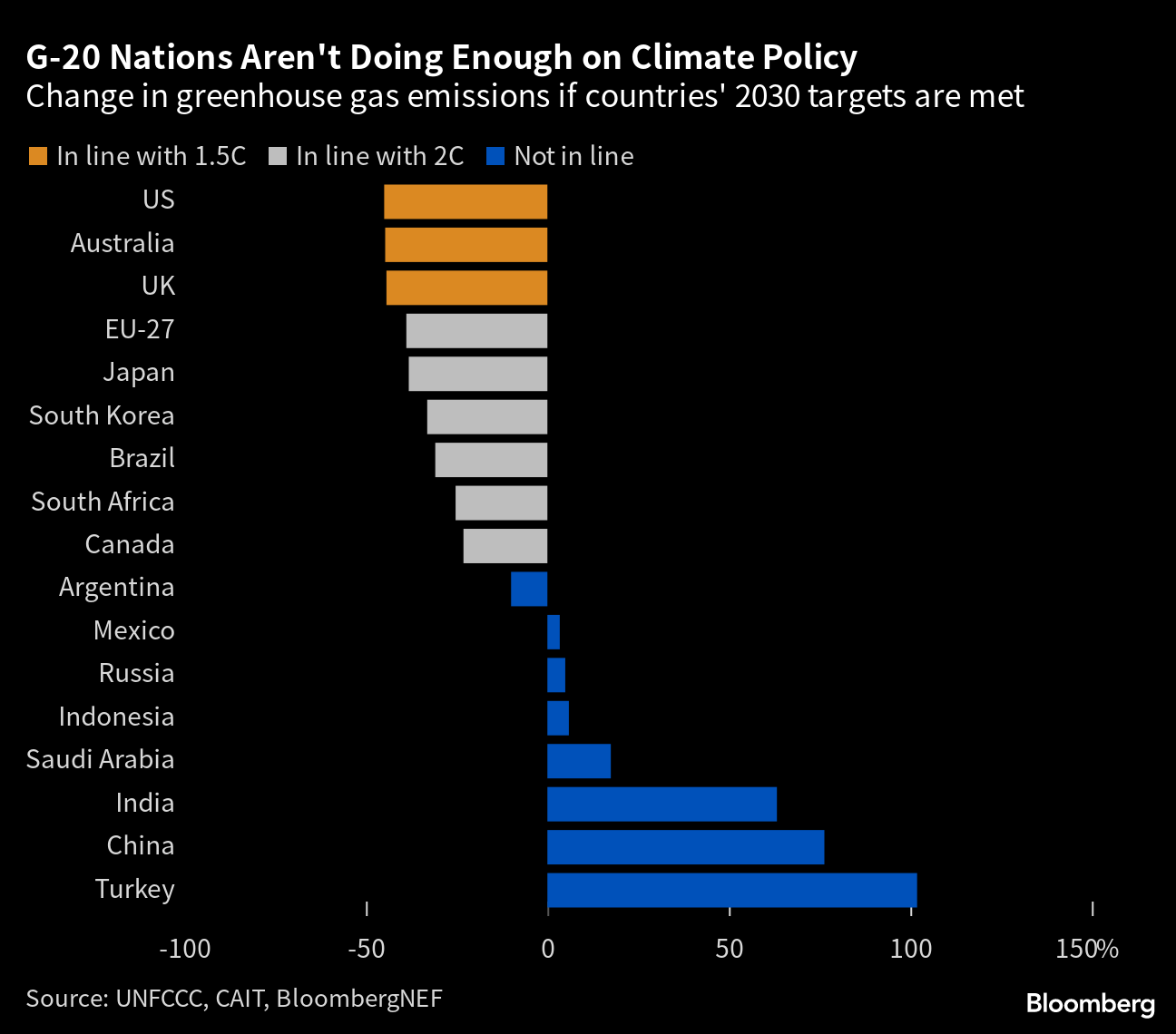 "It's good news that the energy crisis hasn't resulted in widespread backtracking on climate policy," said Victoria Cuming, head of global policy at BNEF. "But this isn't a reason to take a vacation: no G-20 country has enough low-carbon policy to achieve the goals of the Paris Agreement."
The report follows separate data this week showing the EU — one of the regions hardest hit by last year's energy crisis — managed to cut emissions by 4% in the fourth quarter compared with a year earlier.
The BNEF report gives each G-20 country a score for their climate policies, weighted by each sector's share of greenhouse gas emissions. Germany held onto its top spot in the rankings from the previous year, thanks to improvements in buildings and industry. France came second, also boosting those two sectors, while the US rose four places to fifth, leapfrogging China, Japan, Canada and South Korea thanks to the Inflation Reduction Act.
Russia stayed at the bottom and saw its score slip one percentage point, implying a backslide on climate policy. Overall, G-20 nations saw their score climb to 54%, a two percentage point increase from 2022, out of a possible total of 100%. The US was unable to break into the top four as it lacks the climate policy "sticks" that EU countries do, like carbon pricing and tough standards on energy efficiency, according to the report.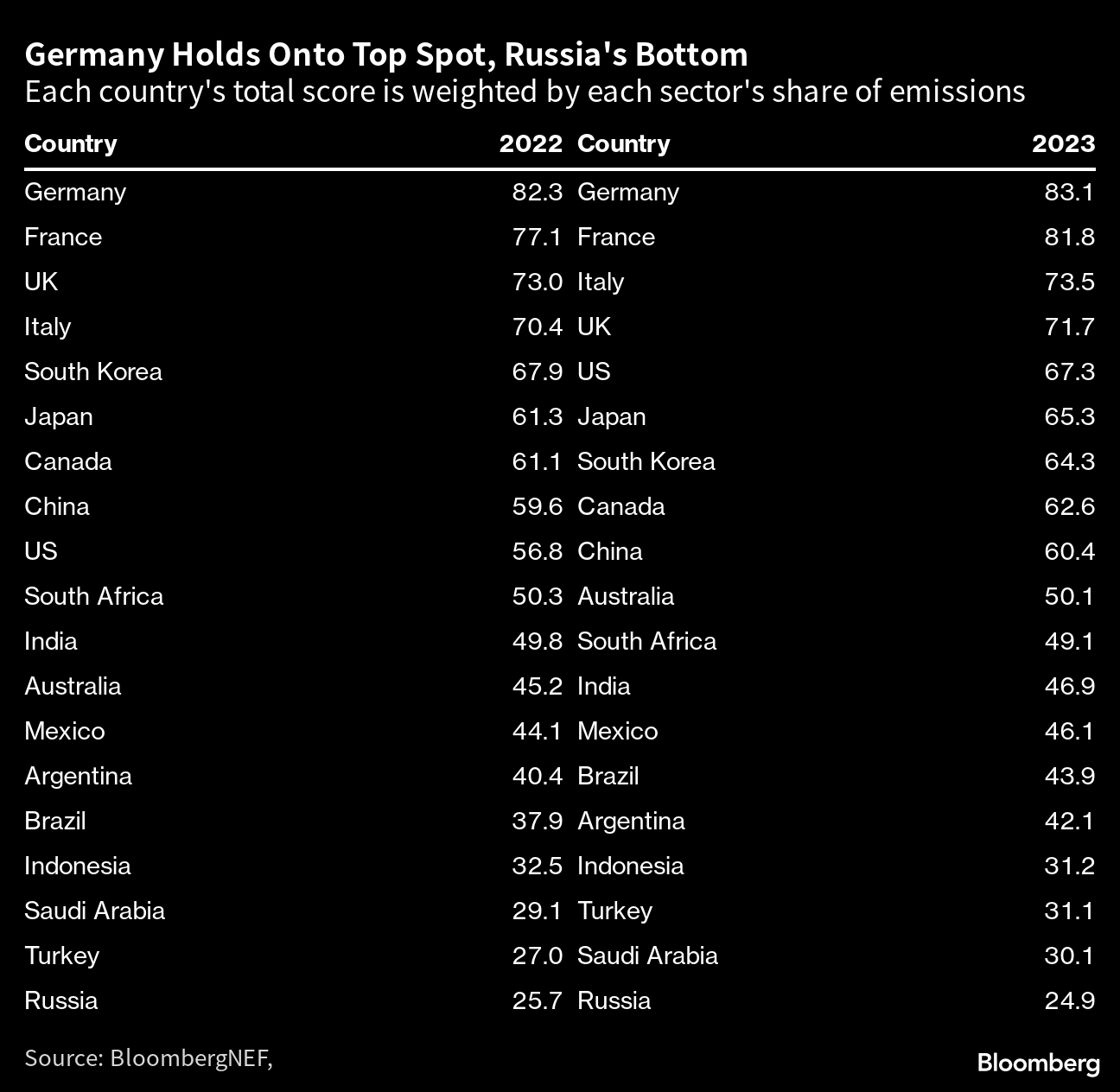 ©2023 Bloomberg L.P.