US Natural Gas Falls Below $3 for First Time Since May 2021
Jan 26, 2023 by Bloomberg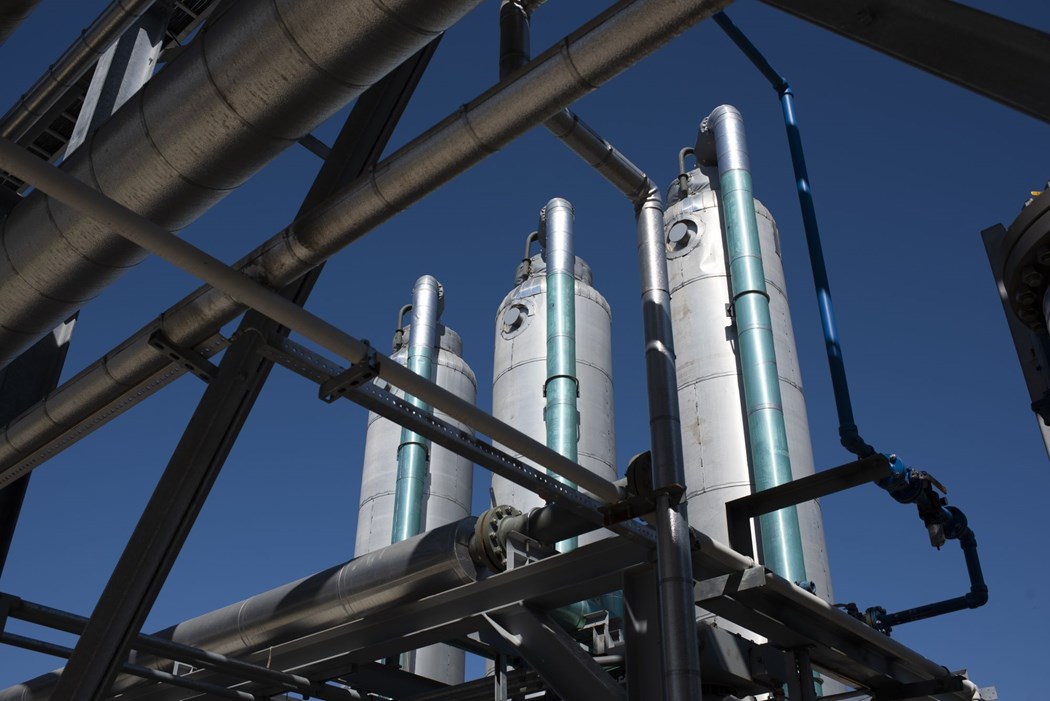 (Bloomberg) -- US natural gas futures extended losses below $3 amid mild winter weather that helped spark the worst selloff among the country's commodities.
Gas for February delivery lost as much as 8.7% to $2.80 per million British thermal units Thursday on the New York Mercantile Exchange. Prices have been at the lowest levels since April 2021 after dipping below $3 on Wednesday.
Doomsday fears that suppliers wouldn't be able to meet wintertime demand have been erased by a confluence of factors, leading gas prices to plunge more than 70% after hitting a 14-year high of $10.03 in August. The key reason for the fall: The US and Europe managed to refill their buffer inventories ahead of winter, and relatively balmy seasonal temperatures in the Northern Hemisphere have so far damped demand for heating.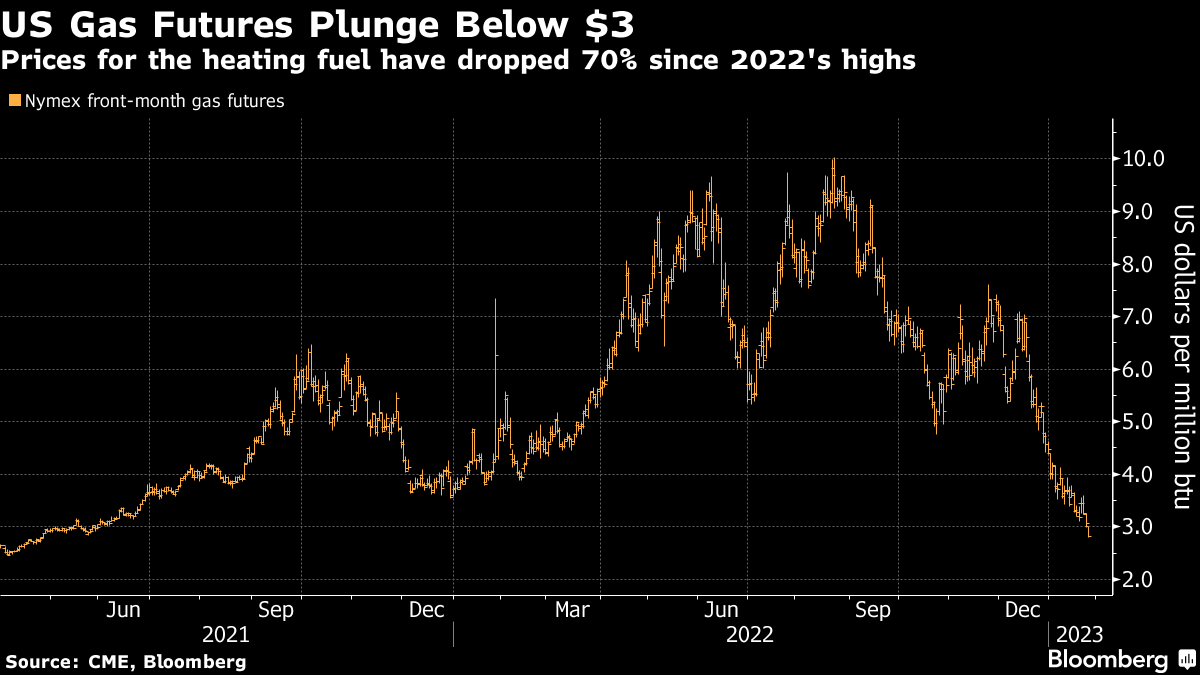 The latest revisions to the weather forecast were "absolutely brutal", indicating that a looming cold shot in the US won't last much and leading traders to bet on mostly mild February temperatures, said Gary Cunningham, director of market research at risk management firm Tradition Energy.
The premium typically commanded for gas delivered in March rather than April — essentially a bet on how tight supplies will be at winter's end — has reversed to a discount.
"That alone tells you that traders have given up on winter," Cunningham said. "The bears are ruling the market and the bulls have been chased into the shadows"
Also weighing on prices, the longer-than-expected shutdown big Texas liquefaction terminal has constrained US gas exports and thus boosted domestic supplies. On Monday, Freeport LNG, the terminal operator, requested permission to resume some operations at the facility, but the Federal Energy Regulatory Commission hasn't yet responded.
Natural gas had been one of the most bullish commodity stories in recent years. Prices hit the August high amid a global supply crunch that was aggravated last year by Russia's invasion of Ukraine.
--With assistance from and .
More stories like this are available on bloomberg.com
©2023 Bloomberg L.P.