2023 set to be an important year for the energy transition
In the latest episode of Energy Connects Podcast, Editor-in-Chief Julian Walker hosts Robin Mills, CEO of Qamar Energy, to talk about the energy transition and why 2023 will be such an important year with the UAE hosting COP28 later in the year.

Robin outlines why we are entering a phase of acceleration when it comes to the energy transition with a ramping up on spending across the whole renewable energy sector. They also touch on why this is an important year for the Middle East as the UAE will be hosting COP28 and the region needs to make the most of it and lay the groundwork for future activities.

Robin explains how the solar boom in the Middle East is spreading out from the core countries like UAE, Jordan and Egypt to new markets in Saudi Arabia and Morocco. They also look at hydrogen and how there is a huge amount of activity with 60 plus hydrogen projects in the MENA region at various stages.
Meet our expert guest speaker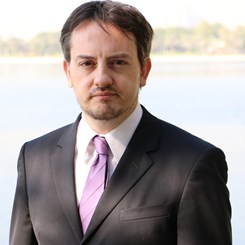 Robin Mills
CEO
Qamar Energy