The IEA's outlook for global energy markets and the energy transition
In the latest episode of Energy Connects Podcasts, Managing Editor Chiranjib Sengupta hosts Keisuke Sadamori, Director of Energy Markets and Security at the International Energy Agency (IEA), for a wide-ranging discussion on the global energy landscape and the pathways to a clean energy future. 


They talk about the outlook for global energy markets after an extraordinary year last year, the impact of China's reopening of the economy, the rising demand for natural gas and LNG, and the role of low-carbon hydrogen from nuclear energy in the energy transition.
They also discuss how the winter of 2023 is likely to shape up for Europe from an energy security perspective, and the prospect of the Biden administration replenishing its Strategic Petroleum Reserve, the world's largest supply of emergency crude oil.


Sadamori outlines the reasons why LNG supply growth was modest globally last year and why LNG trade will remain under pressure until 2026. He examines several final investment decisions for LNG projects that did not materialise in 2022. They also delve into role of natural gas as a transition fuel and how it will integrate higher shares of variable renewables in global grids, ways to prevent methane emissions, the scope for low emission gases such as biomethane, and investments in the clean energy industry.
Meet our expert guest speaker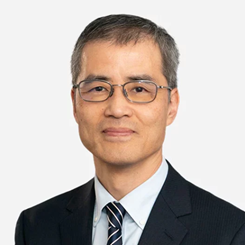 Keisuke Sadamori
Director of Energy Markets and Security
International Energy Agency (IEA)