Clearing the air on carbon markets in the Middle East
In the latest episode of Energy Connects Podcasts, Managing Editor Chiranjib Sengupta hosts Henning Huenteler, Expert Associate Partner at Bain and Company, to discuss why carbon markets are crucial to the success of Gulf economies achieving their net zero ambitions.

They talk about the carbon market landscape in the region and how GCC states are deploying a wide array of decarbonisation strategies and carbon abatement solutions on their journey to a low-carbon future.

Henning also delves into the debate over carbon offsets as greenwashing, addresses the challenges of quantifying Scope 1, 2 and 3 emissions, and outlines the common governance standards and industry benchmarks that define carbon markets. He narrates how recent carbon-credit exchanges in the region are building the perfect momentum for carbon offsets and why the outlook for voluntary carbon markets in the Gulf and Middle East is positive.
Meet our expert guest speaker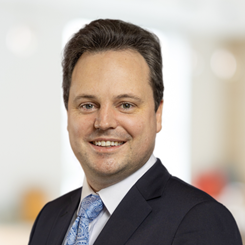 Henning Huenteler
Expert Associate Partner
Bain and Company