Five ways digitally enabled supply chains in the Middle East can help achieve net zero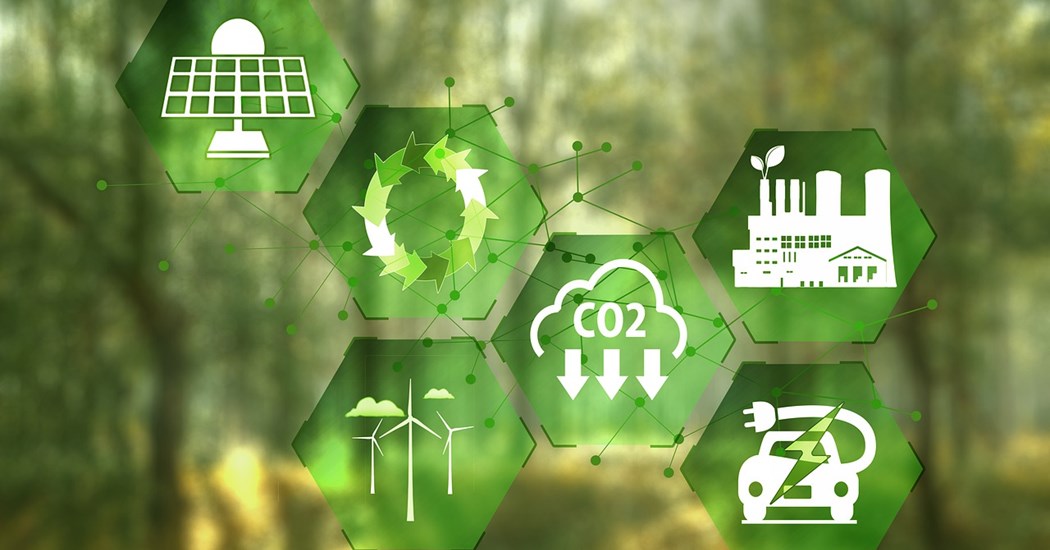 Despite the evolving regulatory structures and political uncertainties in some parts of the globe, evolving energy priorities, and challenges in accessing financial markets in the global south, the push towards energy transition continues unabated. This push is particularly evident across the Gulf Region, with the desire to demonstrate regional progress at COP28. The momentum towards replacing carbon-emitting fossil fuel energy with low or zero-carbon sourced electricity is driven by a number of factors including technological progress reducing the "green premium" for new energy, ambitious energy and climate policies, appetite of financial markets, and knowing the importance of a broad energy mix in energy security.
The UAE Energy Strategy for example, initially launched as the country's first unified energy strategy, was recently revised to show leadership towards the dynamic changes in the energy sector and increasing importance of energy transition. It incorporates concrete and aggressive goals leading up to the much-anticipated COP 28 in Dubai and UAE's ambitions to reach net zero in 2050.
Additionally, the Saudi Green Initiative, aligned with Saudi Vision 2030, aims to boost the Kingdom's utilization of clean energy, avoiding emissions and protecting the environment while improving the quality of life. By 2030, the Kingdom plans to increase domestic generation capacity from renewable energy to 50%, generating half of its electricity production from renewables and the other half from natural gas. Achieving these goals will be pivotal to the Kingdom's long-term green initiative of achieving net zero emissions by 2060.
Key Saudi and Gulf region goals such as achieving flexible and "born digital" clean energy supply chains, accelerating investments in growth regions and facilitating partnerships all revolve around and depend on more sophisticated use of digital to achieve resilience and strategic value from the supply chain. Global supply chains are emerging as a point of friction on the adoption of new energy sources (especially with regard to sourcing critical metals and EV and power storage batteries), while simultaneously crucial in tracing and auditing green energy and carbon footprint across the value chain.
Clean energy transition has gained recent momentum – in 2022, wind and solar annual capacity additions grew 25% above those of the previous year, representing a new record for annual deployment (350 GW combined). In power generation, wind and solar capacity additions are now cheaper than new fossil in countries representing over 95% of electricity generation, and cheaper than existing fossil in countries representing 60% of electricity generation.
Much needs to be done, however, before this clean energy supply chain vision is fully realised. In a recent report, the Energy Transitions Committee highlighted, "The path to a net-zero global economy will require huge growth in clean energy technology deployment, with rapid scaling required of both clean energy supply and end-use decarbonisation technologies." Agile supply chains are key to ensuring that the desired pace of change can continue.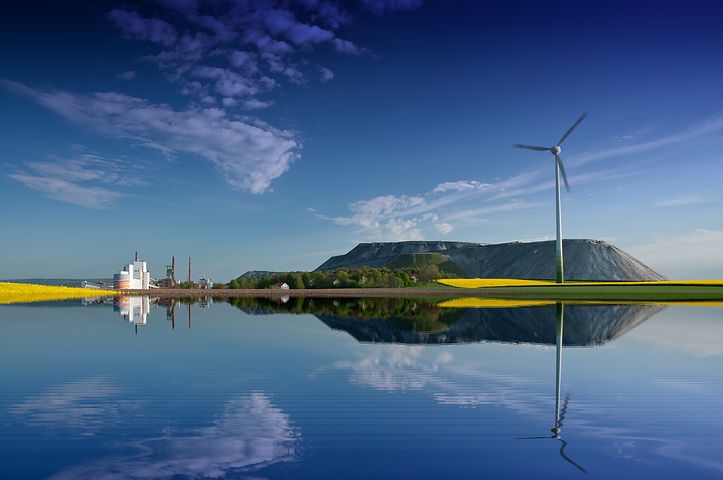 Achieving Net Zero

Supply chains are an integral component of carbon emission avoidance and energy transition. First, it's crucial to understand the flow of carbon and optimize abatement of emissions across the value chain. Second, it's important to build into your supply chain optionalities, to overcome economic and geopolitical weak points as a company devises energy transition strategies and plans. Third, it's important to monetise green supply chains optimally. Your green energy and materials sources, when carefully tracked, give you auditable credits that you can bank and monetize. All of these are enhanced with effective use of digitalisation.
Here are five ways that digital-enabled supply chains in the Middle East can support the drive towards net zero for a company:
1. Making the best supplier and feedstock decisions leading to the best balance of carbon intensity and profit. For instance, in a refining or petrochemical setting, there is usually a refining products optionality to select between making end products and feeding chemical pathways, alternative sales routes for the product slate, as well as increasingly carbon intensity choices, such as incorporating biofeedstocks to achieve sustainable aircraft fuels. The latest generation of digitalisation tools for plant supply chain planning, (such as Aspen Unified Planner) helps the planner optimise not only for margin, but also for carbon intensity. Selecting a lower carbon intensity feed stock (such as light crudes from KSA and the Gulf States) that have best-in-class energy intensity for production and mixing biofeedstocks with green certification and a product slate that can be sold to customers willing to pay a premium for lower-carbon products leads to lower carbon emissions while monetising the greening of manufacturing. Optimising such a plan can only be done with the most advanced planning models and digital optimiser, that are accurate for both economics and carbon. AI (artificial intelligence) also plays a role here, advising the planner of the likelihood of successfully executing a plan, based on predictive analytics employing historical data from previously executed production plans.
2. Tracking bio-materials and renewable energy consumption through the value chain to end product and issuance of green certificates (such as those legislated in the EU). The same planning tools mentioned above, additionally can form the basis for an optimisation app that will track biofeedstock correctly calculate renewables content created in the process plant, and optimise the production strategy to maximise monetisation of green certificates to the customers most willing to pay, for instance air operators looking for sustainable aviation fuel credits, or consumer goods manufacturers looking to maximise the renewable content of products (such as athletic shoes).
3. Optimising transportation costs in the supply chain, that constitute scope three emissions for the producer. Supply chain software is now easy-to-use and powerful enough to build optimisation models across a circuit of production plants and incorporating inbound and outbound transportation. Sourcing decisions and decisions as to which plants should supply which customers will now take into account transportation costs, means of transportation and the resulting carbon emissions incurred; and can optimise these to minimise transport-imposed scope three emissions.
4. Addressing supply chain bottlenecks in implementing sustainability technologies such as biofeedstock reactors, green hydrogen, carbon capture, and pyrolysis for converting waste plastics. The engineering industry has identified supply chain challenges that will delay execution of these high-demand new technologies. According to the International Energy Agency's (IEA) Energy Technology Perspectives Report 2023, "Clean energy technology deployment must accelerate rapidly to meet climate goals. In the Net Zero Emissions by 2050 (NZE) Scenario, global production of electric cars increases six-fold by 2030; renewables account for over 60% of power generation (up from 30% today); and electricity demand increases by 25%, accounting for nearly 30% of total final consumption (up from 20% today). Here a combination of digital tools that accelerates engineering/design through collaborative workflows and "born digital" digital twins that provide a digital thread from project inception to client acceptance of the asset can save up to 50% engineering hours and 50% project engineering time. Connecting these digital tools between the various entities involved in these energy transition projects will be essential. The barriers are business-related and not technical.
5. Supporting circularity. The challenges in eliminating plastic and material wastes are both technical and behavioural. Technical modeling software is proving crucial in innovating in such area as advanced pyrolysis to handle waste plastics chemically, and in the hydrometallurgy processes required to recycle EV and other advanced batteries. But supply chain software also has a key role to play.
Fulfilling the need

Supply chains play an integral role in meeting the complex challenges posed by the transition to clean energy and a low carbon world. Digital tools enable energy companies in the Middle East with improved visibility into supply chains, optimised operations, and reduced emissions. It enables strategic choices regarding regional investments and renewables. This provides the recipe for driving success for energy operators while accelerating the transition to a clean energy future and securing a profitable and sustainable future that fully takes advantage of the Middle East's many resources.
KEEPING THE ENERGY INDUSTRY CONNECTED
Subscribe to our newsletter and get the best of Energy Connects directly to your inbox each week.
By subscribing, you agree to the processing of your personal data by dmg events as described in the Privacy Policy.